And just like that I'm back with another collaborative post for you guys! The holidays are right around the corner and when the family comes around the cards come out.  We try to make sure we're including the younger generations now so I wanted to share a few games with you guys that are fun for the whole family!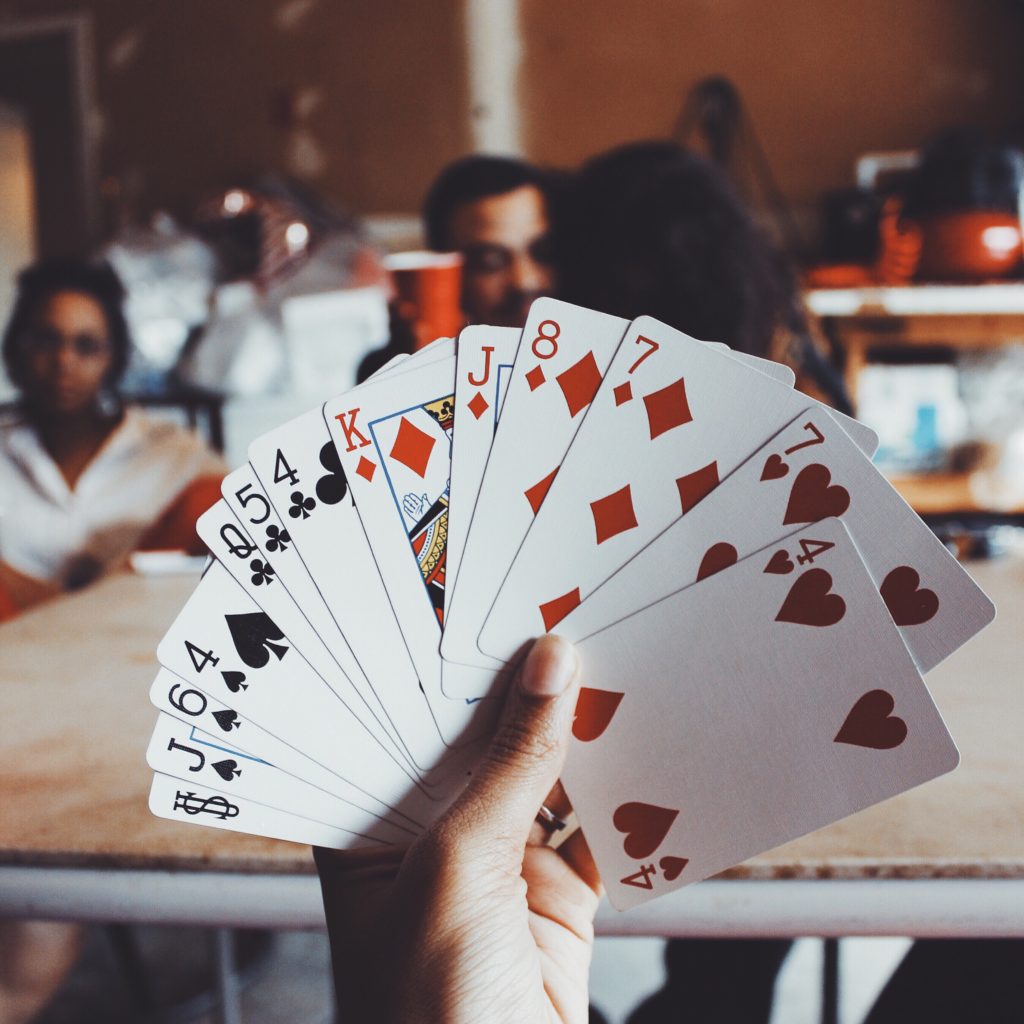 Who would have thought that a simple deck of 52 cards could keep you so occupied? Whether you need to pass the time, want to have a laugh with family or are in need of some entertainment for a Friday night in with the girls, card games are always a winner and can boost your memory, logic and mental skills too. So turn off the TV and pick up your deck, it's time to learn one of these 5 classic games. 
Poker – Perhaps the king of card games, Poker is easy to learn, but a little more difficult to master. A card game centred around strategy poker is as much about what's in your hand as what's in the hands of others and if you can tell who's bluffing. There are many different variations of Poker but Texas Hold'Em is probably the most popular. To get your head around poker start by reading a poker guide and learning the 10 basic 5-card hands and their rankings. You'll then want to understand the basics of betting and how to bet, call or raise.

Solitaire – Solitaire, often also referred to as Patience, is a card game that can be played as a group competitively or alternatively by one single player, which makes it a perfect way to pass the time on your own. The purpose of solitaire is to manipulate a layout of cards and sort them in some way. You may have come across solitaire already on your computer as it is one of the most popular card games to have been transferred into digital form. Learning solitaire online can be helpful before progressing to the real deck as someone organises the shuffling and layout for you.

BlackJack – Blackjack is a casino classic and is an American variant of the global banking game known as twenty-one, which you may have also heard of referred to as Pontoon. Players in BlackJack compete against the dealer, not against one another. You can beat the dealer in one of the following ways:
By getting 21 points in your first two cards

Reach a final score which is higher than the dealer without exceeding the total number of 21

By making the dealer go bust by making them draw additional cards until their hand exceeds 21
Rummy –  Rummy is a matching card game with the objective of getting rid of all of your cards by creating sets of the same rank or runs of the same suit. Each player takes a turn in adding and shedding cards from their hand. There are a number of different variations of Rummy, including Gin Rummy and 500 Rum.

Go Fish – Go fish is a quick card game which can be easily played by children. It can be played with anywhere from 2 to 10 players and involves a player asking another player for a card of a specific value if they do not have the card they reply, 'go fish' and the player must then pick up a card from the pile. When a player has 4 cards of one value they place them face up as a book. The winner is the person with the most books when all the cards have ran out. 
This post was a collaborative effort – please check out my disclosure policy page for more details.