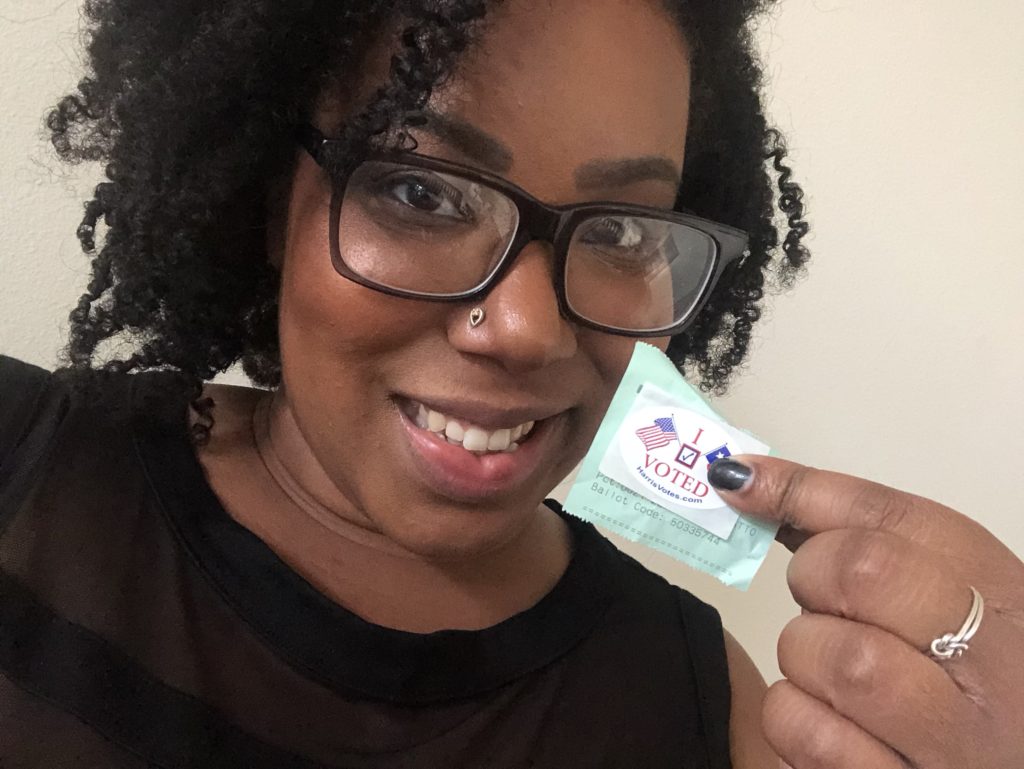 We're on week two of early voting here in the Houston area and this is a big one.  People turn out in droves for national elections, but they don't "keep that same energy" for local ones.  Why is that? Especially when local ones affect them more?  Local schools, policing & public safety, affordable housing, public transit (like the new Metro bond), and even city job trainings are determined by local government.
Make sure you're exercising your right as a citizen and making your voice heard at the polls.  Whether you're stopping by your polling location before work, going at lunch or possibly leaving the office early to hit the polls make sure you bring one of these forms of identification with you.
– Texas Driver License issued by the Texas Department of Public Safety (DPS)
– Texas Election Identification Certificate issued by DPS
-Texas Personal Identification Card issued by DPS
– Texas Handgun License issued by DPS
– United States Military Identification Card containing the person's photograph
– United States Citizenship Certificate containing the person's photograph
– United States Passport (book or card)
During early voting, and now on election day in Harris County, voters are able to vote at ANY polling location!  And starting this year they're able to vote on the University of Houston's main campus and Texas Southern University's campus as well!  This makes it *that* much easier for college students!  Operating hours vary per polling location, so please check those before you head out.  And you can even check out a sample ballot before you head to the polls.  You can visit  www.harrisvotes.com if you're voting in Harris County so that you can research and be prepared when you get to the polls.
I can't stress this enough, please do your part and vote.