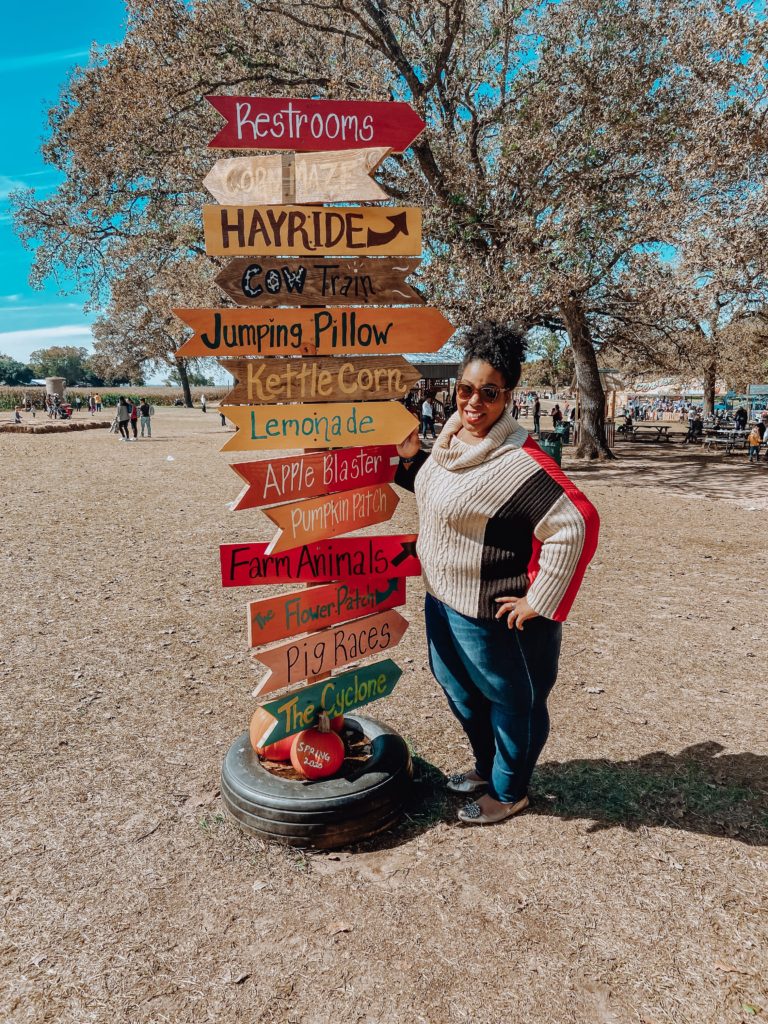 Fall is here and even though we're still smack dab in the middle of a pandemic we can still participate in fall activities…modified of course. I feel like so many things have been modified these past few months, and some of these activities look pretty much the same, others have been tweaked to ensure maximum social distancing.
Pumpkin Patch – We have a few in the Houston area, and I might venture back to P6 Farms because of how massive it is. There's a corn maze, pig races, farm animals, food with plenty of outdoor seating, and more. It's perfect for the whole family and we had a blast last year.
Drive-In Movie – A couple of these popped up in town since we've been quarantining and it's the perfect throwback on a budget! You pay per car for a double feature and they even have food trucks on site. It's a great date night or family outing.
Wreath Making Party – Follow me here. How perfect does wreath making and wine sound? You know, kind of like a spin on a painting party? It screams 'Girls Night In'.
Backyard tailgating – Football is practically a religion here in Texas and part of that is tailgating. That's pretty much non-existent now (along with college homecomings), but that doesn't mean you can't deck out the back porch or backyard and cheer on your favorite team. You have a full kitchen, adult beverages, and even a clean bathroom at your fingertips!
Fall Movie Marathon – Y'all already know about my love of Hallmark movies; well in addition to their Christmas and Spring movies, they have Fall ones too! Plus all of the ones on Disney+, Hulu and Netflix. All you need a warm mug of tea or hot cocoa and some popcorn and you'll be set!