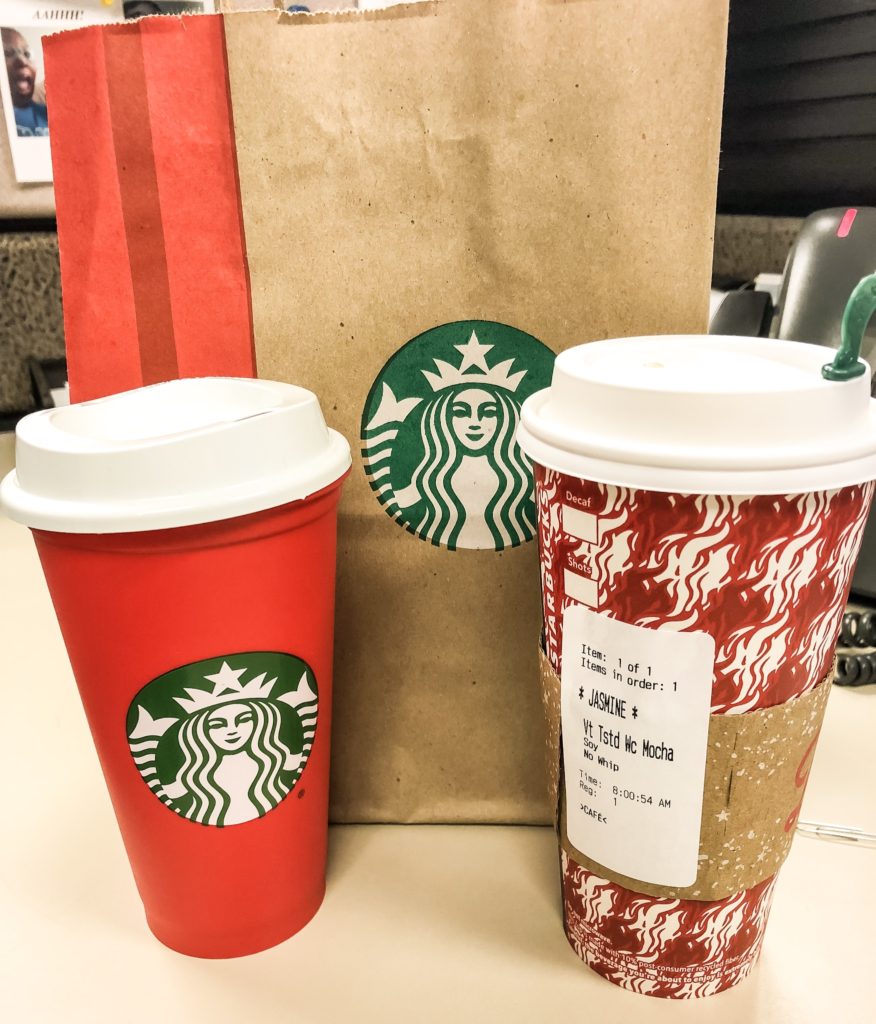 It's been a while since I've done one of these so now's the perfect time to check-in and do one!
I hate to be basic, but I'd probably suggest we meet at either Starbucks for a midday break because it's close to my office and sometimes we all need that 2PM pick-me-up!
I'd definitely ordering one of the new holiday drinks, I tried the Toasted White Chocolate Mocha recently and loved it so I'd probably grab that again.
I'd ask what your plans were for the holidays.  I've already started listening to Christmas music, I'm thinking about putting up my Christmas tree soon.  Thanksgiving is right around the corner and I'd probably ask if you had anything big planned for the holiday or even a Friendsgiving this year. I plan on making my usual rounds and visiting family with my tupperware containers and whiskey.  I'm actually planning a Friendsgiving this year too!  My new place has plenty of room to host so I plan on making use of that this holiday season.  I might even be having another cookie swap party!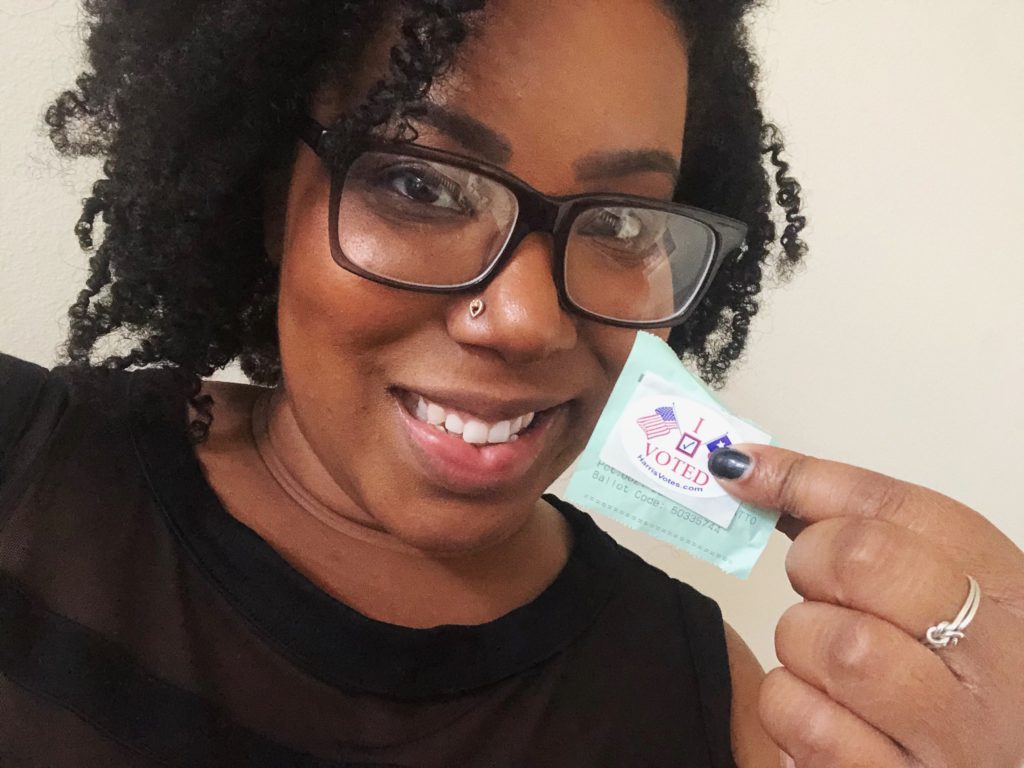 I'd of course address the elephant (and donkey) in the room and ask if you voted early or if you planned on voting tomorrow on election day.  I voted last week because I don't like dealing with the crowds on election day, and I would applaud you if you were waiting until the 6th.  Either way, you're getting out and making sure that your voice is heard.  These midterm elections affect us more than the presidential one, and I'm a firm believer in telling people that they can't complain if they don't go out and vote.  Miss me with that bullsh*t about my vote not making a difference, because if it didn't there wouldn't be folks out there passing bills and laws preventing people from voting.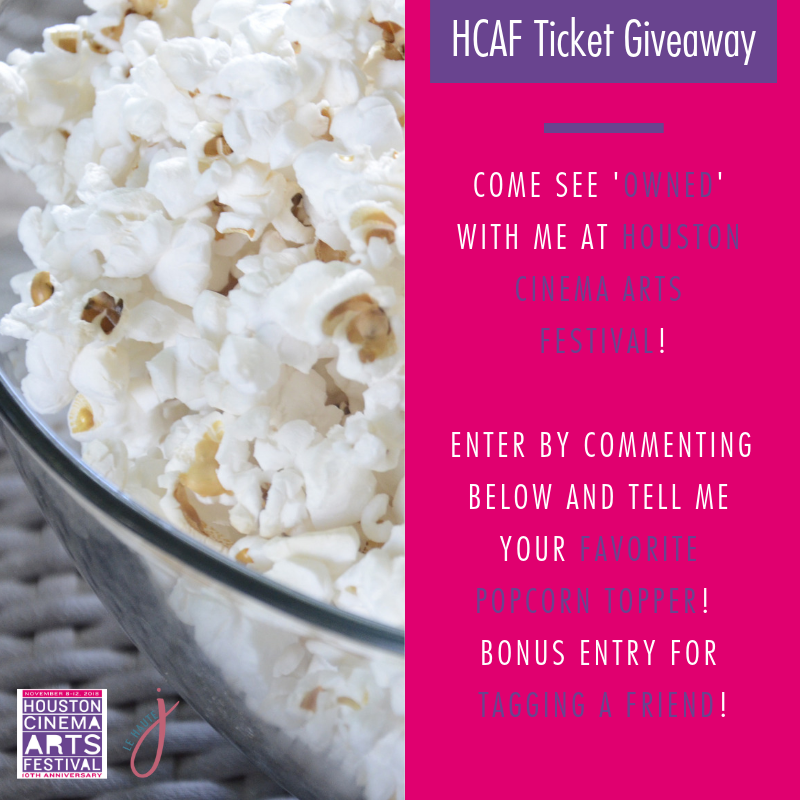 I would then probably bring the topic back to something light-hearted and ask if you planned on attending the Houston Cinema Arts Festival this week.  There are going to be a ton of film screenings!  If you're following me on Instagram then you know about the giveaways I'm doing and one of them just wrapped yesterday.  I gave away a pair of tickets for Friday's screening of 'Widows' and I will be starting another one for TWO pairs of tickets to Saturday's screening of 'Owned'!!  Make sure you check out my Instagram feed and enter it!