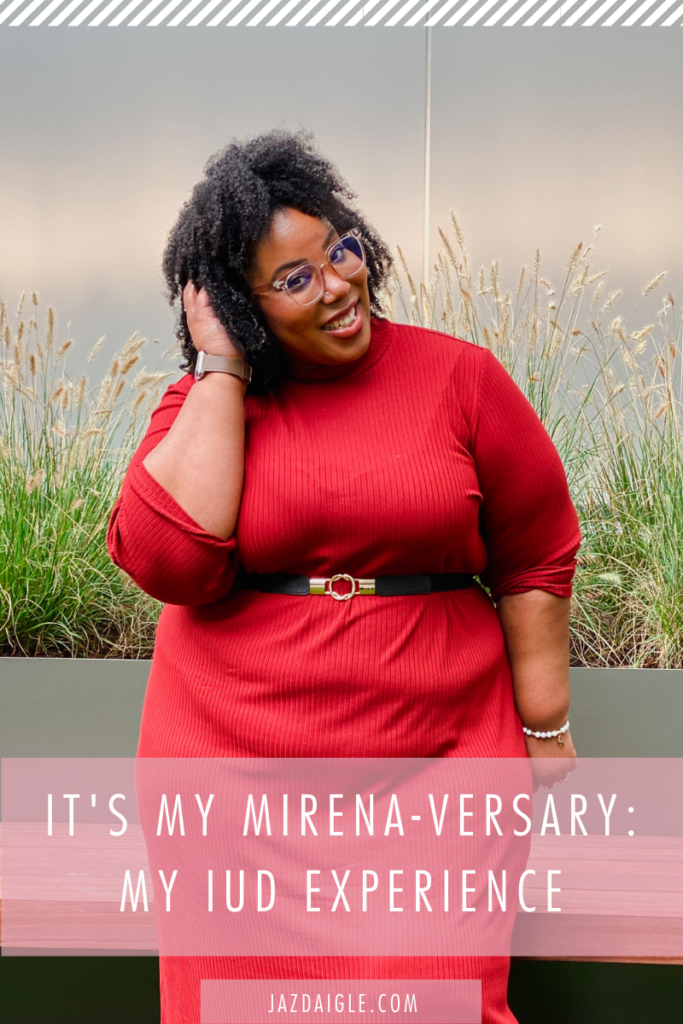 Please tell me you sang that title to the tune of hit by Tony! Toni! Tone! Because I definitely did.
Today was the day. I got my new Mirena implant put in; and from what I've been told this one will be in a bit longer than my previous one. If I'm not mistaken they've been approved for up to 7 years and please believe I'll be leaving the new one in as long as it can stay in. I've had a really good experience with my implant and it's by far my favorite form of birth control out of the options I've tried. It's what works best for my lifestyle, it's no fuss and it hasn't failed me.
In 2015 I was prescribed a misoprostol pill before the first IUD was implanted and that loosened up my cervical walls, making the installation process a bit easier and not quite as painful. This time I didn't get the prescription in time so there was quite a bit of discomfort when he had to prop open my cervix to place the new IUD in. In fact, I felt it when he removed my old implant an put the new one in. Those things are small, but I felt it all. I apologized for the wincing and tension that I had, but he completely understood and even said that he knows that it's not the most comfortable procedure.
So, if you haven't read my previous Mirena posts and don't feel like reading it now, I'll do a brief recap.  I got my implant in November 2015 and didn't experience too much pain during the procedure.  Everybody's different so that doesn't mean that you won't necessarily experience any pain, it just means that I didn't.  I also have an amazing gynecologist and team of nurses who made the procedure so easy.  I was also part of the small percentage of women who spot for up to 90 days after implantation.  It was never much, but it was annoying as all get out and I started freaking out when it lasted longer than 2 weeks.  I called my doctor's office and spoke to my favorite nurse and she assured me that it was normal and that it would probably happen a little while longer, but there was a really good chance that that would be the end of my bleeding and spotting as long as I had the IUD in.  Well, she was right.  I haven't used a tampon or liner in a very long time!  In fact, when I was filling out my paperwork before my appointment I realized that the last time I actually had a menstrual cycle was September 2017 in Barcelona! I don't know if it was the difference in altitude or what, but that was the first time in over a year that I actually had to buy tampons and liners, and I haven't purchased any since. That's one of the side-effects that I love about my IUD.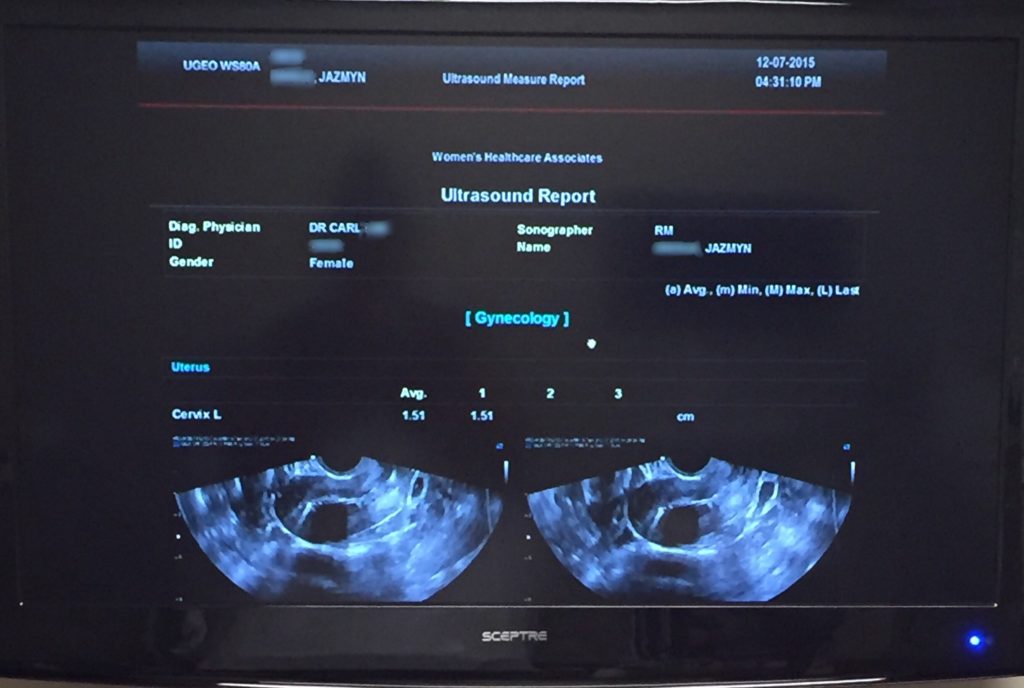 My Mirena wasn't my first experience with birth control though; like many women it was a pill. I did that for about a year, and it wasn't my favorite. It affected my mood and there were times that I forgot to take it so I would have to double up on some days. Not good. And it wasn't just when I was traveling and in different time zones, it was when I was at home. That was actually one of my reasons behind my decision to get an IUD.
I knew that I wanted something that I wouldn't forget to take, and while the implantation process scared me a bit at first I'm happy I decided to do it. I ended up going with a Mirena, because it was the longest lasting one my previous insurance provider would cover. In fact, I was happy that I got it when I did because I was able to keep it in and not have to worry about being able to have a safe form of birth control during this current administration. There were all kinds of talks about us going back as a nation on women's reproductive rights, and thankfully that didn't happen but I wanted to make sure that I was covered.
One of the things that I love about my Mirena implant is that It's over 99% effective at preventing pregnancy (which is something that VERY important to me) and I don't have to worry about periods. I've saved money not having to pay for pads, tampons, cups, etc, and I'm no longer down for days at a time with cramps. It's a win-win for me. It's no secret that I want to adopt, and while I do make my partners wear condoms I like to double up on the baby prevention and this Mirena does just that.
Like I stated earlier, women's bodies have been heavily policed, and topics like menstruation and contraception are still seen as taboo subjects. In 2020! I think that we need to be able to discuss topics like that with as much ease as we discuss the flu or getting our eyes dilated. That's why I've been very vocal throughout the years about no only my experience with my Mirena implant and women's health rights in general. I have a few podcast episodes about it if you want to check them out.
Are any of y'all using birth control, and what method is your preferred one? I always welcome a good exchange of dialogue on the subject on social media, here in the comments section and even via email.