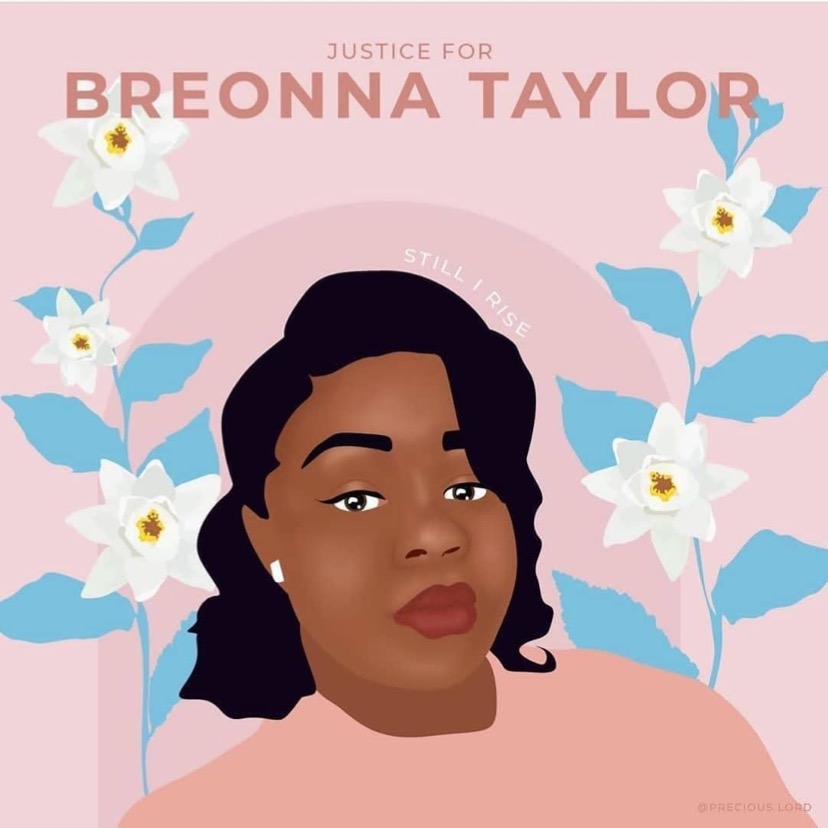 That title couldn't be more true today. The blatant disregard of Black lives over and over again has chipped away at our peace throughout the years.
We'd been screaming arrest the cops who murdered Breonna Taylor for months, over 160 days and while former Officer Brett Hankison was fired back in June he wasn't indicted until just yesterday. And here's the kicker, it wasn't even for his role in Breonna's murder!
Three counts of wanton endangerment in the first degree.
He was charged with recklessly discharging his weapon, but not for what that reckless discharge led to. They cared more about sheetrock, patch and paint in that complex than they did about the life that was taken for no reason. And on top of that the other two officers weren't even indicted so it was like they did nothing wrong. Officers Myles Cosgrove and Jonathan Mattingly weren't charged or indicted with anything!
I'm not going to lie, I saw something like this coming when we found out that the family was offered a $12 million settlement from the city for their loss, but you can't put a price on Breonna's life like that, and the tax payers shouldn't have to pay for a murder this former cop and his co-workers committed!
Malcom X once said "The most disrespected person in America is the black woman. The most unprotected person in America is the black woman. The most neglected person in America is the Black woman" and time and time again his statement is being proven true. We've been the backbone of this damn country, we're the most educated group, most active civically and politically and yet we're continually used, abused and killed.
I wanted more for Breonna and her family. I really wanted Attorney General Daniel Cameron to do a better job, but that's okay. His job might not be up for re-election this year but it is in a couple of years and I'm going to need the folks in Louisville to remember this instance of him dragging his damn feet for 160+ days. Vote him out! So many people forget that a lot of these people are in elected roles and they work for us. If you don't like the job they're doing then VOTE THEM OUT.
Make sure you're registered to vote, head to the ballots for EVERY ELECTION (not just the presidential ones) and make your voice heard.