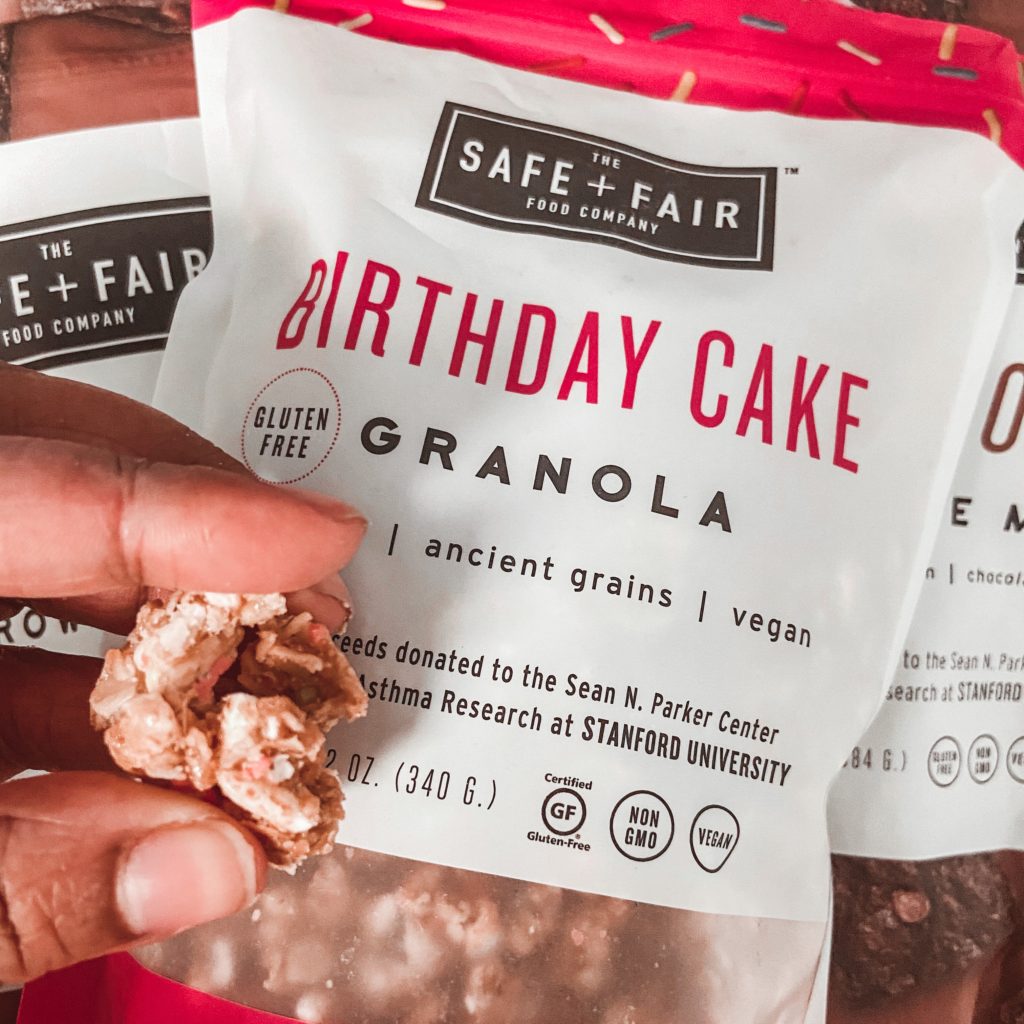 If you're anything like me you're probably flying through your Netflix, Hulu, Disney+, etc queues. Whether it's old DCOMs on in the background while I'm working to keep the mood light, old 'Real Housewives of Atlanta' episodes on in the evenings because those ladies are hilarious, watching the new 'Maleficent' movie on a Sunday morning or even sobbing during 'Onward' on a Friday afternoon I've watched so many things during this 8 week quarantine! This means I'm snacking more. I've been trying to keep things as healthy as possible since even though I'm working out at home, I'm not as active as I was before so these snacks check off every box for me: taste, convenience, healthy-ish!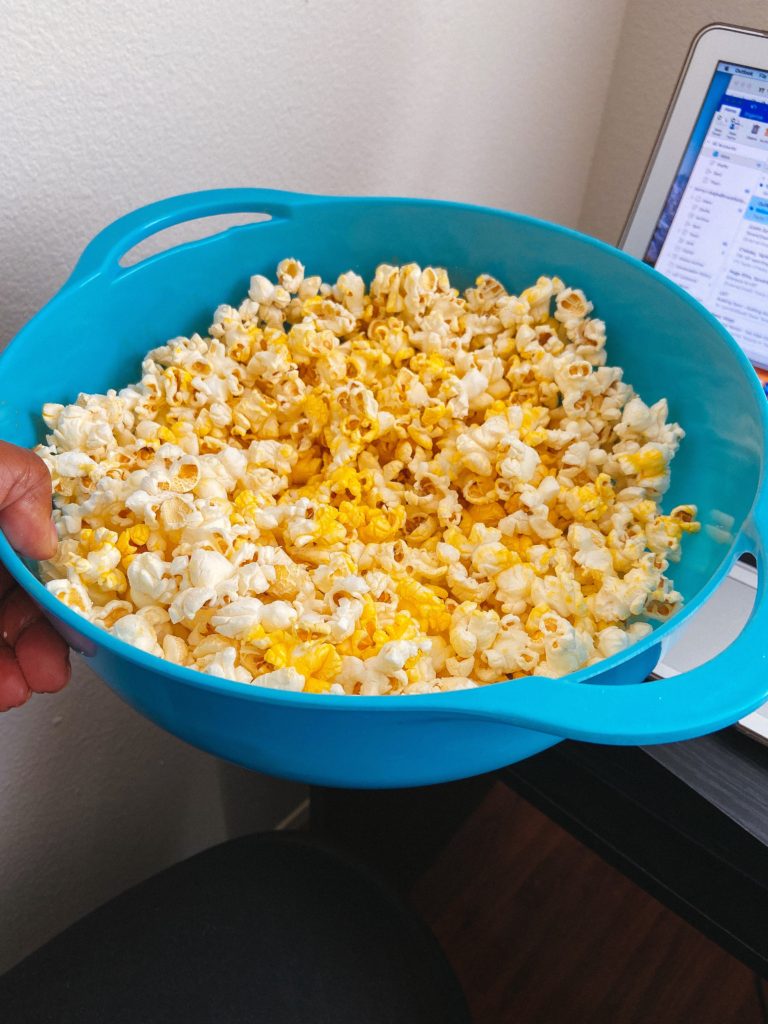 Homemade popcorn – I've mentioned on my podcast a few times that I bought a popcorn maker at the beginning of this quarantine period and I've been using it regularly! What I love about it is that I'm able to have popcorn whenever I want it, it doesn't' take long to make and I'm in charge of what all goes in it. Whether it's a light dust of salt, butter, a little candy (I said healthy-ish), or whatever it falls on me. Plus a few kernels go a long way! Half a cup of unpopped kernels can make a huge mixing bowl of popcorn, and that's more than enough to get me through a movie.
Fruits and veggies – This one kind of goes without saying, but I've always loved celery and carrots and I've been snacking on those a lot recently.
Tortilla chips and salsa/guac – Aldi has really good guacamole and you can't go wrong with the staple that is chips and salsa. These are great when I want something a bit more filling.
Safe and Fair – I'd been seeing this brand all over blog and social media, particularly this birthday cake granola and I had to give it a try. It sounded too good to be true, but I was pleasantly surprised! It's lactose, dairy, gluten, etc free but still delicious! Unfortunately, it's not sold in stores yet, so I had to order these goodies online and it took 12 days before my order was even acknowledged by them but they responded as soon as I sent an email into customer service. I'm making the brownies next so I'll y'all know how that goes!
What are your favorite quarantine snacks? Comment below and let me know!