You might have noticed that I made a few changes around here recently. I've decided to rebrand my little corner of the internet. My blog had been 'Le Haute Jaz' for about 8 years; it started off as on Blogspot and officially became 'lehautejaz.com' in October 2014. But it was time for a change.
For starters, I'd originally chosen that name because I was going to incorporate fashion into the brand but that never really got off the ground. Instead, I chose to stick with the lifestyle blog but have recurring themes music, travel, dating as a millennial, women's rights, and social justice. That way I could continue to talk about whatever was on my mind that particular day or week and it wouldn't be something that was out of the norm on here.
Fast forward to 2020 and me getting the itch to rebrand. As I said, I never really added in the fashion or "haute" aspect into my blog, and I thought now would be the perfect time for me to just change things over to my name. This way, I wouldn't have to change things again if I decided to go a different way with my blog, and now podcast. My name, or at least my nickname is a whole lot easier to remember than 'Le Haute Jaz', and spelling wasn't an issue either since it's everywhere essentially. I loved my previous blog logo so I made a few tweaks to that and that's what you see above! I decided to keep the same branding kit as well, same colors and font pairings so that my site was still pretty recognizable.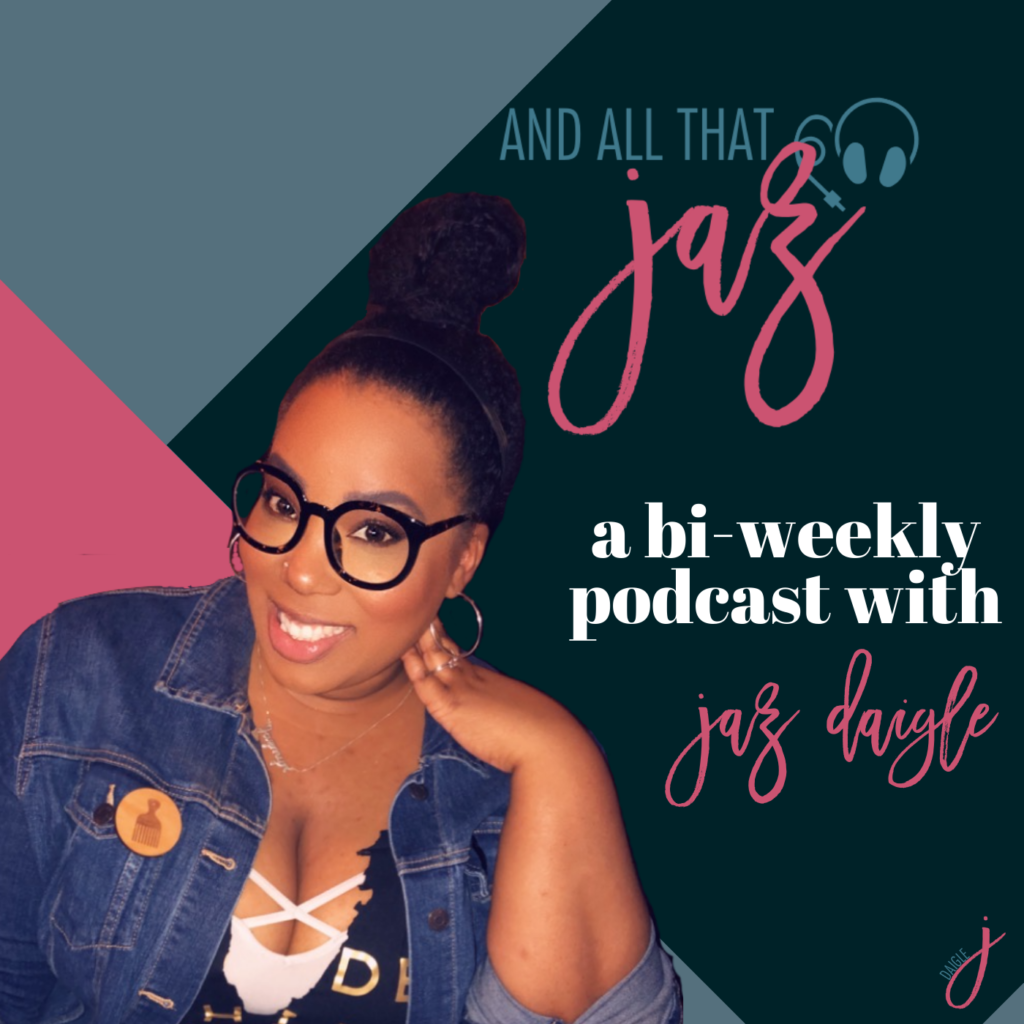 I'm in the process of switching over some graphics on the blog so bear with me, and I've also rebranded the podcast. This one was a bit more tricky because I actually had to change the name of it. It's now 'And all that Jaz'. The new name is a nod to my social media handles, @andallthatjazie, and to one of my favorite musicals in the world, Chicago! Plus it made sense to change it since 'Le Haute Paire' was originally titled that because we had two main hosts, and now it's mainly me on the mic with a guest host sometimes. I kept my graphic pretty similar but changed the logo, and I hope the new name doesn't throw people off too much. I won't be going back and editing the audio in previous episodes to say the new name instead of 'Le Haute Paire' though, that's just a bit more work than I actually want to do.
A few takeaways from this process:
It's never too late to rebrand your space of the internet. Whether you go the route I did and only make a few tweaks to your existing branding or you do a full revamp, I say go for it!
Own your name. I'm seeing this more and more now, bloggers making a switch from a catchy blog name to it being their name or a variation of it. It's always good to own your name as a domain just in case you decide you want to do something with it in the future, and I think that my blog now being 'Jaz Daigle' instead of 'Le Haute Jaz' will make name and face recognition easier for other people and brands.
It's hard work, but it's doable. I was initially going to reach out to the graphic designer who did my LHJ work to for the redesign, but she's no longer doing graphic design work. So I took things into my own hands. It took me a few tries, but I got the results I wanted based on her templates. You don't have to spend hundreds of dollars on a rebranding. You can, but it's not necessary.
This might honestly be the post that no one was asking for, but I wanted to answer all of the rebranding questions I'd received in one spot and give y'all some insight into why I did it. And hopefully encourage someone else who's on the fence about rebranding!