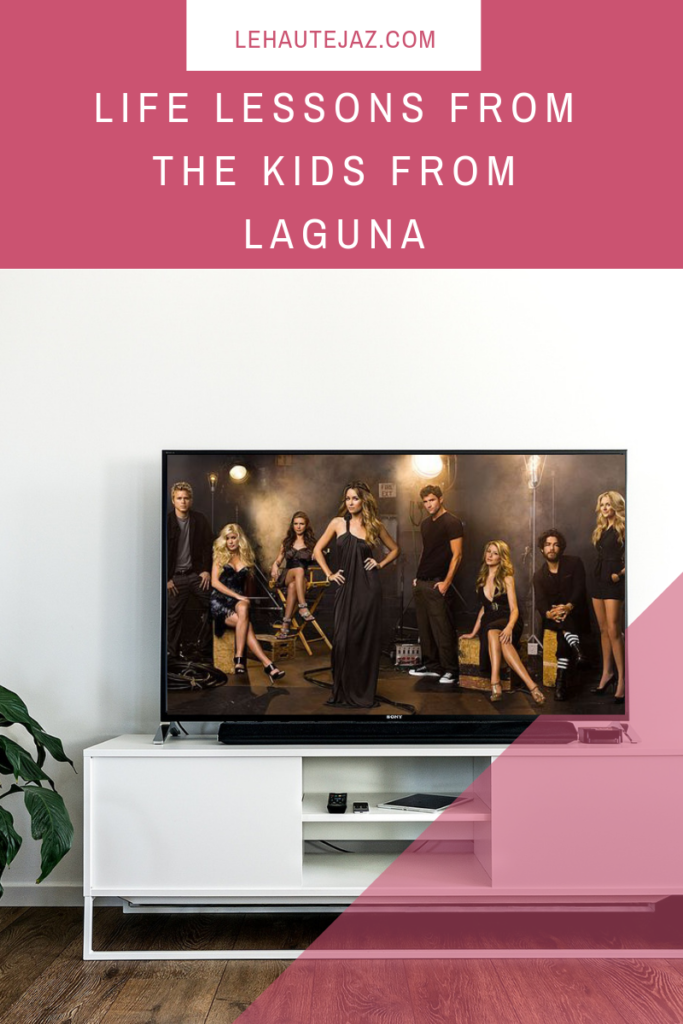 About a month ago one of my friends shared that all of the old seasons of 'Laguna Beach' were available OnDemand and I went down the rabbit hole rewatching the O.C. crew.  What was weird was that it seemed like just yesterday I was watching Kristen beef with L.C. about Stephen, and Jason being absolute trash to every girl he dated.  And don't get me started on the new cast.  I wasn't the biggest fan of their season, and like most people, I just switched over and started watching 'The Hills'.  I wanted to believe that L.C. and the crew would go on to lead fun and fulfilling lives in LA, but in all actuality, I was there for the drama every week.
Looking back, the show taught me a few life lessons.
Don't get so hung up behind a sorry guy – There are SO many examples of this, and as much as I didn't like Kristen when the show was airing I appreciated how she wasn't super boy crazy.  She knew that these high school relationships weren't that serious (at least for her) and she treated them as such.  It took me years to realize that not every guy is "the one", and that you can date some guys just to have fun.
Travel the world – Don't be like Lauren and pass on an awesome opportunity to see the world (on someone else's dime at that) for a guy.  In fact, you can even pull a Stephanie Pratt and relocate for a few years!
Cut out toxic people – We've seen this happen tons on this show. Whether it's Heidi being called out for being a trash friend, or all of the fights that occurred they weren't afraid to cut people out of their lives.  Well, minus Lauren who gave Jason time and time.
A true friend will tell you the hard truths – They might do it in an annoying way, in an even more annoying tone but they definitely looked out for each other.  Audrina was told time and time again how trash Justin Bobby was, but didn't listen.  But hey, her friends did their part!  We even saw this time and time again with Kristen and her crew telling Jessica about how trash Jason was.  It might not be something they always wanted to hear or even something they were ready to hear, but their friends were honest.
Go ahead and take that trip down memory lane and re-watch those old episodes.  You can watch 'Laguna Beach' OnDemand and probably on MTV's app, and you can watch every season of 'The Hills' on Amazon Prime Video!