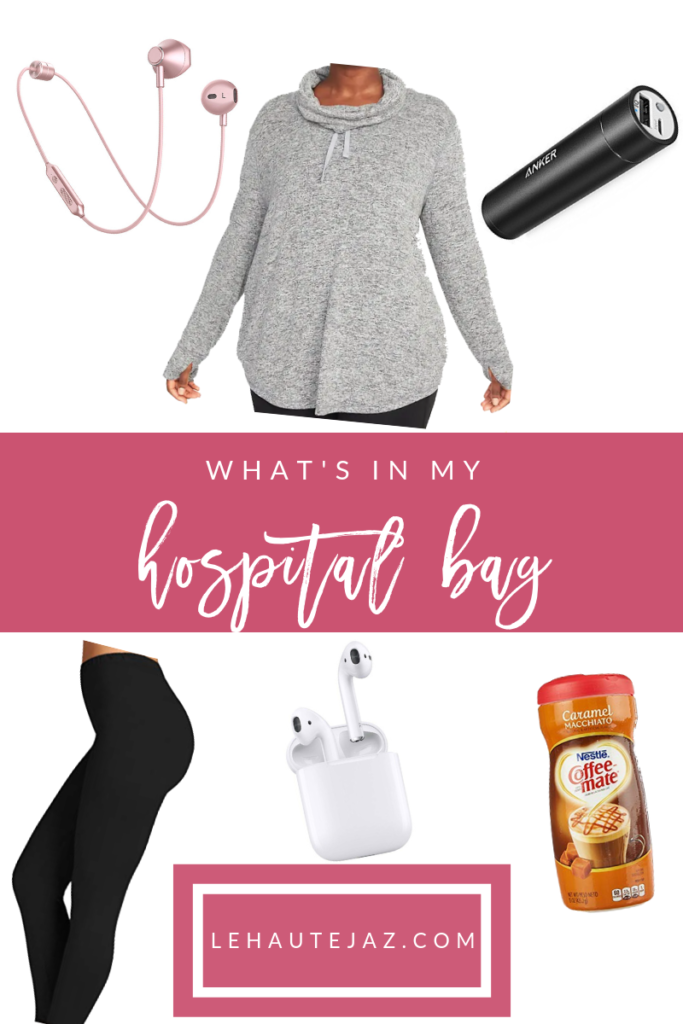 No, your eyes don't deceive you; you didn't miss a pregnancy announcement.  And I know that these kinds of posts typically come from expecting mothers, but after the false alarm this weekend I figured it was time y'all saw one of these from an aunt's perspective.
I have quite a few nuggets now, and you'd think I'd be a pro at this by now but I'm not.  And this past Saturday's false alarm really drove this fact home.  My sister is almost to term and this means that she can drop her baby girl at any time!  It's time for me to get ready to be hunkered down in a waiting lobby for a few hours and I want to make sure that I'm prepared this time.  The items below aren't necessary, but I definitely think they'll make the wait easier and more comfortable.
Comfortable leggings – I'd actually worn a pair of super comfortable leggings to the baby shower so I was prepared on that front, and I can't recommend this particular pair enough.  They'll fully opaque, hi-rise and feel like butter!
A sweater or pullover – Waiting rooms can be cold and you probably already have a spare sweater or pullover in your car like my step-mom anyway.  Bring that into the hospital with you.
Earbuds – There's a good chance the hospital only gets local channels and after a certain time there isn't anything good on TV.  Why not power through a few podcast episodes or check out a good playlist?
Portable Charger & Charging Cable – Yeah, there will probably be outlets in the waiting room, but there probably won't be many and if your family is big like mine there might be more people than available plugs.  Save yourself the headache and bring your own juice.
Creamer – We lucked up, and my sister registered at a hospital that has an espresso machine so they actually had decent coffee, but the creamer was the most basic, and I prefer something a little flavored.  When it's actually go-time I'll be sure to grab a small bottle of something good to help me power through the potentially long night.
Is there anything I'm missing?  Comment below or hit me up on Instagram or Twitter and let me know!