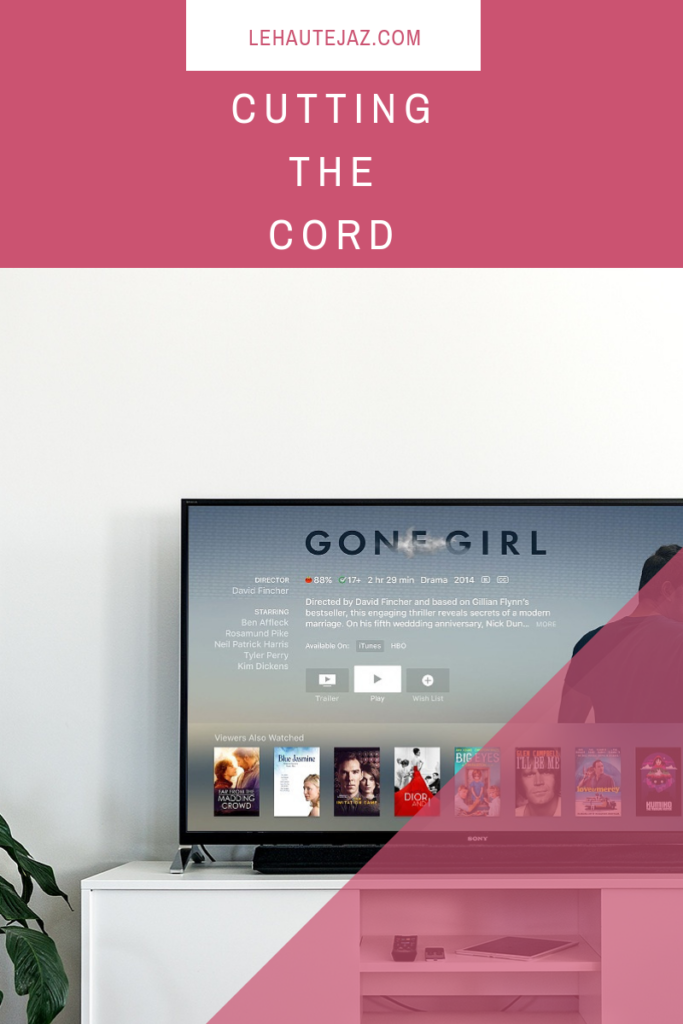 Cutting the cord.  That phrase has gotten quite popular these past few years as more and more people are ditching cable and keeping streaming services.  I was an early adopter of the trend back in 2014, but that change and I caved and got satellite and later U-Verse cable because there weren't as many streaming options available back then.  Well that's all changed now.  Yes, we love re-watching old episodes of 'How I Met Your Mother' on Netflix and 'Living Single' on Hulu, but these streaming platforms have come a long way in 5 years.
I've recently kind of cut the cord.  I cut back on my cable package to the lowest U-Verse package and decided to take advantage of all of the original content and network apps available.  It's cut my bill in half and is perfect for my budget.  Y'all know I like sharing the wealth, so I wanted to share a few tips to help make your cord-cutting process easier.
Family Plans – Family Netflix and Hulu accounts are perfect for those who want the benefits but don't want to pay full price.  Netflix has all kinds of original content and they've raised their prices a few times over the years to keep up with it.  You could split the cost with your actual family members or even friends and save a few bucks each month.  Just be mindful about who has access to the accounts because there's a limited number of screens that can stream at the same time. You can even do this with Amazon Prime!  I've talked about this on an episode of 'Le Haute Paire' before, but you can add another adult to your "household" on Amazon and split the annual fee with them.  It's like you're getting the student rate even after you've graduated!
Bundling – You know how I mentioned family plans above, well sometimes it's best to have individual accounts.  Spotify recently partnered with Hulu and is now including a basic Hulu membership with their monthly premium fees.  It's only for individual premium accounts, and it came at the perfect time for me.  I made the decision earlier this year that I wasn't going to continue to front the bill for the family streaming plans I had and dropped them all down to individual ones.  I'm saving about $20 a month!
Premium Cable Apps – Long gone are the days where you need to call the cable company and add HBO or Starz to your package for the summer because 'Game of Thrones' or 'Power' is back on.  Now you can just subscribe to an add-on for the summer and pay little to nothing to watch your summer favorites.
Cable-esque Apps – Apps like Philo and SlingTV are perfect for those who like the perks of watching live TV, but don't like the big costs of a regular monthly cable bill.  You can pick and choose your package level with them, and they have packages that start as low as like $20/month!
Use someone's login – Just because you've cut the cord doesn't mean that everyone in your life has!  You can swap logins with friends or family members and take advantage of their cable benefits!
I'm loving my decision to kind of cut the cord so far, and I'm hoping these tips help y'all if you're on the fence about doing it.