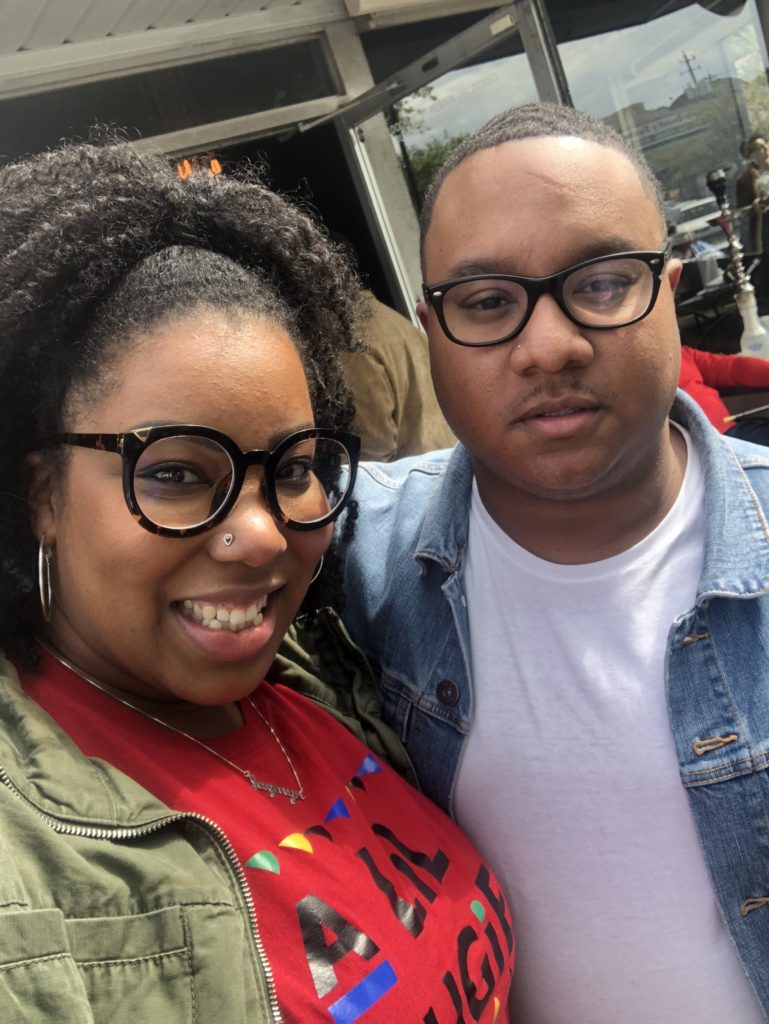 It's here!  It's here!  It's finally here!  I don't know about y'all, but it felt like winter dragged on FOR-E-VER!  We started off the month of March with below freezing temps, and it seemed like it was like that for a good portion of the country.   I thought it was safe to put up my winter clothes, especially since we don't get a true winter in Houston, but I found myself pulling out sweaters and puffer vests well into the rest of the month.  Now don't get me wrong, we've had some sunny days and I've tried to take advantage of those on someone's patio or in someone's backyard, but I'm definitely looking forward to warmer days ahead and busting out some fun spring additions to my wardrobe.  Now if you follow me on Instagram or Facebook then you've probably seen some of these, but I've been getting questions about where certain items are from so I figured I'd put it all in a single blog post!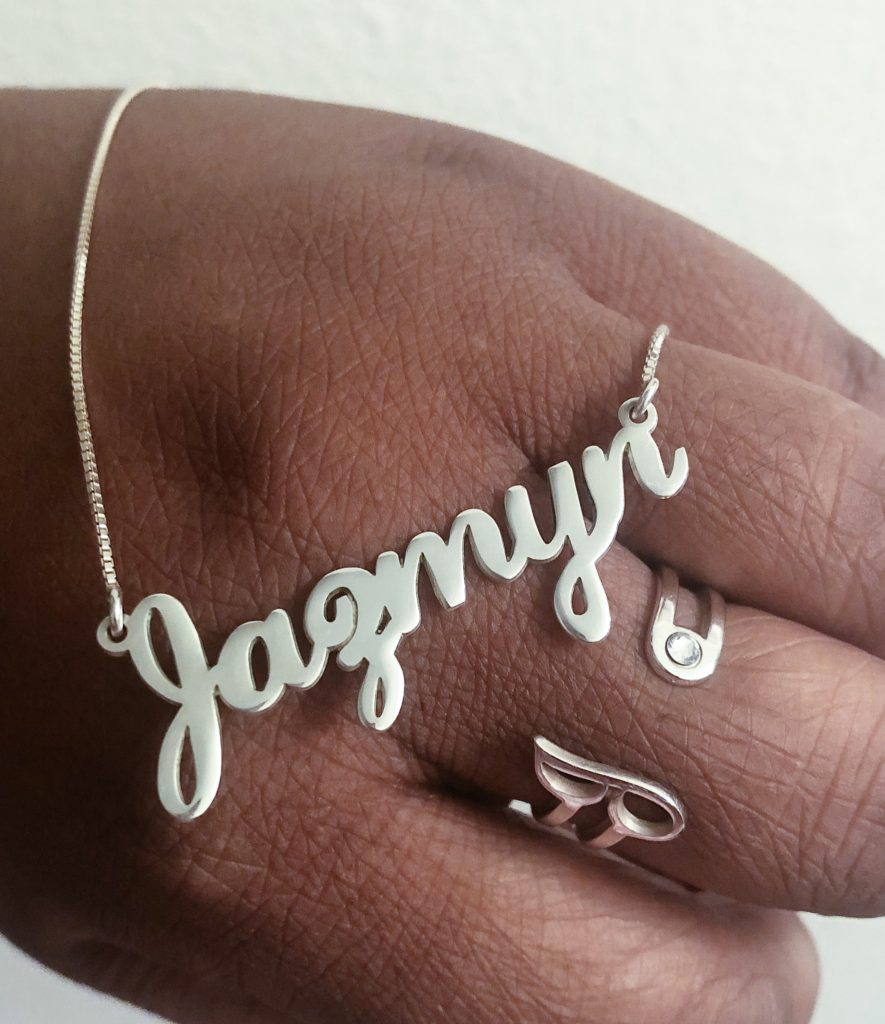 Dainty & unique jewelry – Anyone who knows me knows that I love a good monogram or personalized piece.  Whether it be a pullover, garment bag, phone case, tote or even a nameplate necklace!  These were super popular back in the early 2000's, and like every great trend they're making a comeback!  I've found myself at quite a few throwback concerts recently, and there's the HUGE 'Millennium Tour' show that's coming to Houston in a few weeks so these pieces were right on time!  ONecklace reached out to me recently and gifted me with this gorgeous nameplate necklace and monogrammed ring.  I was able to choose which script I wanted for the necklace and even got to pick the stone for my ring!  My birthstone is peridot, but I knew that a diamond would go with more things so I decided to get that instead of the green stone.  Everything on the site is customizable and of great quality.  I've been wearing both of these pieces almost daily and they look just as good as the day that they arrived.  I've received a TON of compliments on them, and have even seen some of them pop up on friends an co-workers since!
Crop tops – Okay, now hear me out.  I haven't been the most comfortable wearing these in the past years, but since the start of spring I've worn them two weekends.  IN A ROW!  I don't know what it is about pair a cropped top (whether purchased that way or a make-shift one) with a pair of high-waisted pants or skirt, but I think that's going to be my thing!  Just a bit of skin is shown and it's the perfect remix for an outfit!
Spring colored smartwatch bands – I have a Series 3 Apple Watch and I love switching out my bands.  I mean, I'm also the person who matches their glasses to their mood so I'm sure this is to be expected.  I recently purchased the cutest lilac Apple Watch band from Amazon, and I'm on the hunt for a glitter or neon one.  They're a fun way to mix up a work or play outfit, and there are so many budget-friendly bands out now!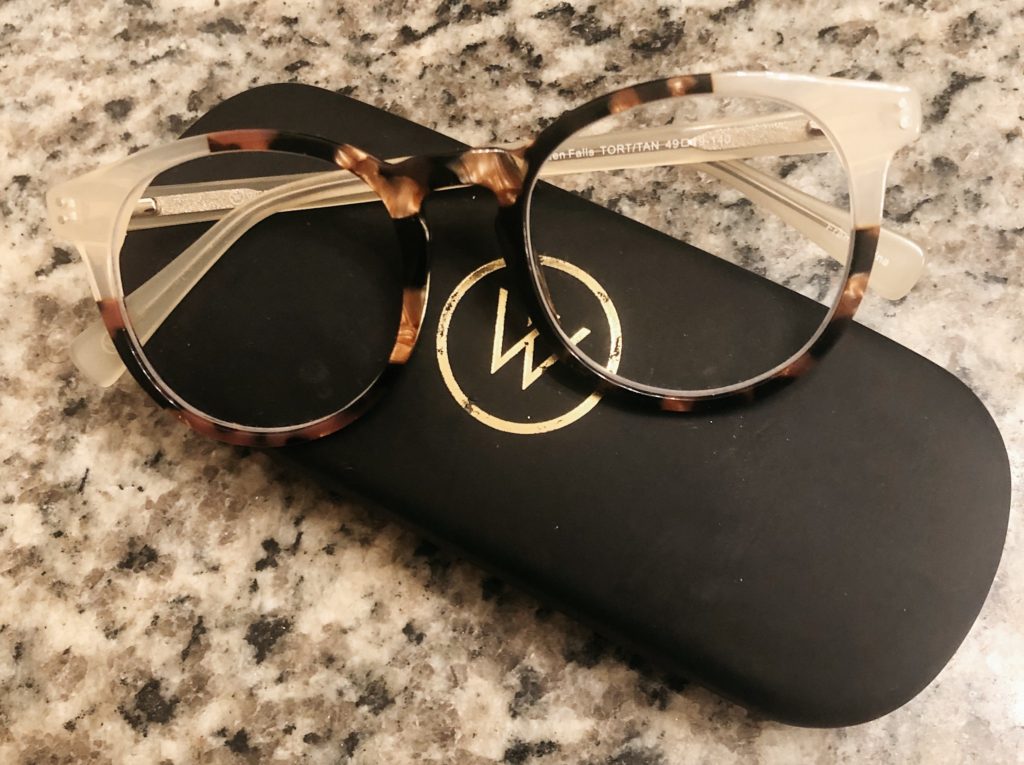 Professional-ish glasses – Like I said above, I love matching my glasses to my outfit or mood, and my glasses collection has grown exponentially since I started wearing them back in middle school.  Long gone are the days where you wore the same pair every day for a year, maybe even more because that's all insurance would cover.  Now it's so easy to order your glasses online and have them arrive straight to your door.  I partnered with Discount Glasses recently and added these beauties to my collection.  Their site was incredibly easy to navigate and they have a TON of options to choose from.  I saw the popular styles like the all-clear frames and even the classic wayfarer styles.  They even have plain readers and computer glasses for those of you who aren't like me and need to wear prescription glasses just to make it through the day.  I was able to choose my pair and add-ons, upload my prescription and that was that!  They actually reach out to your doctor and verify your prescription, process your payment and within a few weeks your glasses are arriving at your door.
Fun Sunnies – I plan on spending my weekends on someone's patio with a drink in my hand and I'll need to protect these brown eyes from the sun's harmful rays.  Why not look cute doing so?  Discount Glasses gifted me a pair of sunnies as well, and I knew I wanted to get a pair that was totally unique to anything else in my collection.  The best thing about it is that I was able to get the exact same add-ons (anti-scratch, anti-glare, etc) on these sunnies as I got on my regular glasses from them.  I don't know what it is, but my sunglasses take more of a beating than my regular frames, so it's nice to know that these will be protected!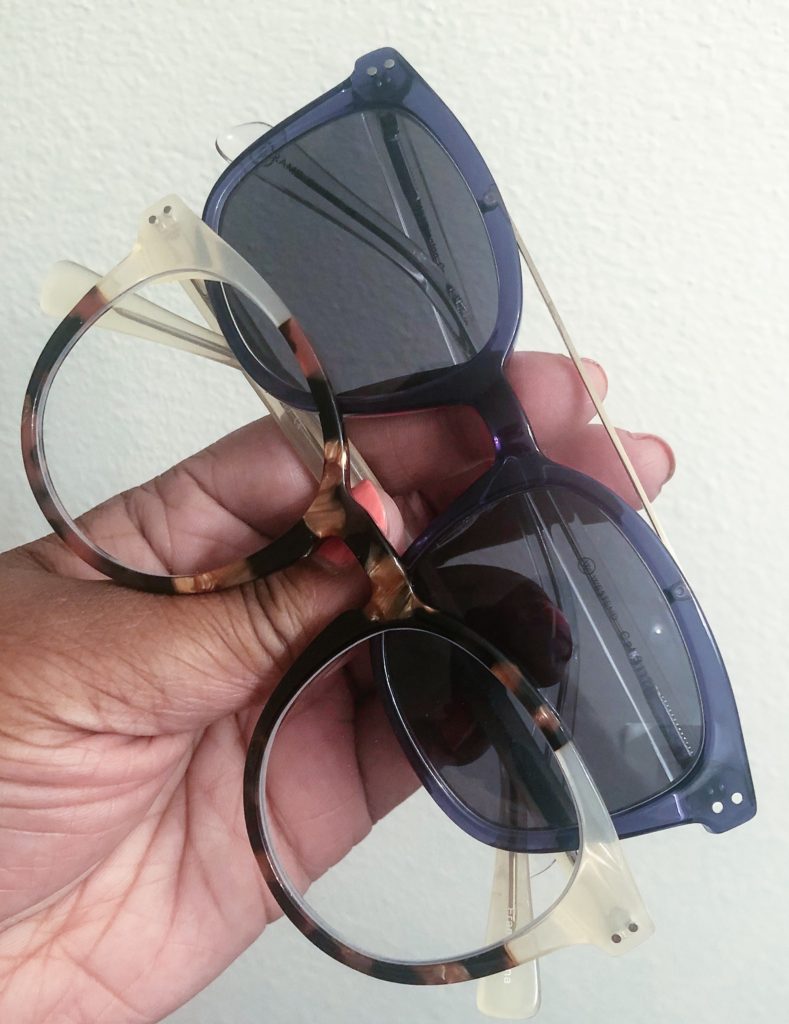 Bold earrings – Okay, now hear me out.  I know these styles might not seem bold to y'all, but they're definitely bold for me.  If I'm wearing anything in my ears it's typically small studs, but this warm weather has brought something out in me.  I think I might slowly be becoming a hoops earring girl.  The warmer the weather the higher my bun and my long neck is perfect for hoop earring.  I picked these up in Portland and I've been grabbing them more and more these past few weeks.  I think I'll invest in a bigger pair, we'll see, but these are definitely growing on me!
What are some spring pieces that you find yourself adding to your wardrobe or reaching for more and more this season?  I'm always looking for inspiration!