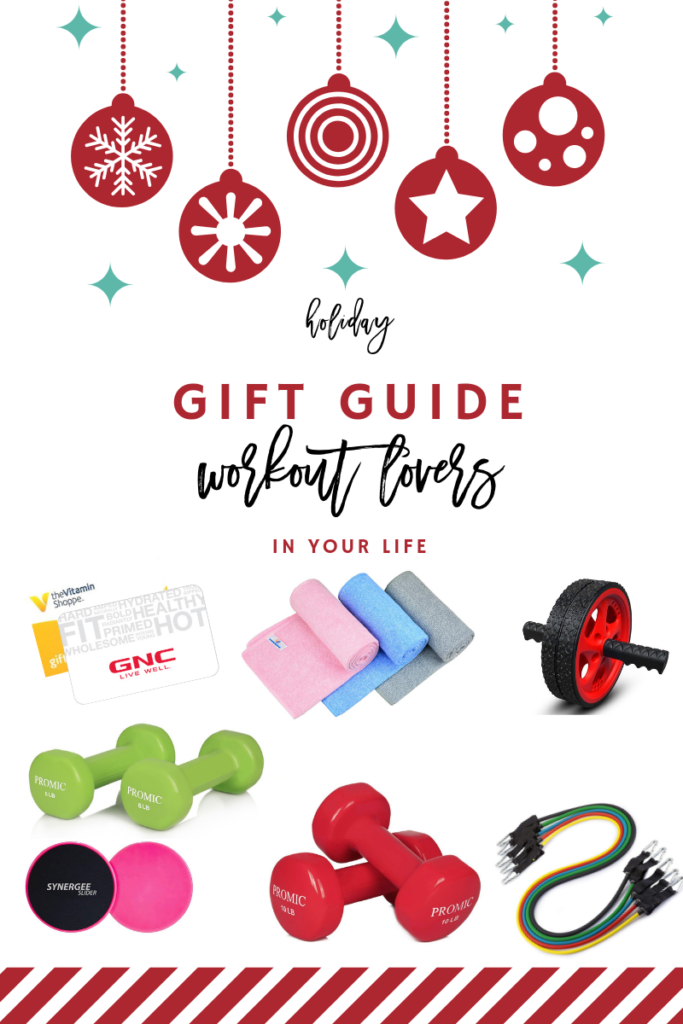 I felt that this gift guide was only necessary with all of the gym and workout themed posts I've been sharing recently.  Most of these items can actually be purchased on Amazon, in fact those are the links that I'll be sharing so you can still snag them in time for Christmas, but they're also great for those who have "getting healthy" in their resolutions for the new year.  I reached out to another one of my friends, actually one of my best friends who is practically a sister to me for help with this gift guide.  This girl's 3rd home is the gym and I figured that it might be best to get help from someone who's not new to this, but is true to this.
Core Sliders – Must-have for an at-home gym, especially if you have carpet!
Ab Roller –  My friend swears by this and says that it offers a full body workout!
Microfiber towels – These are great because they're light, hold a lot of sweat and are even great for traveling.  I'm always here for a multi-use item and getting a good bang for my buck!
Resistance bands – They're great for numerous types of workouts, and you can never have enough of these as their lifespan is short if you're actually using them!
Hand Weights – My friend recommends a 5, 10, 15 pounders or a set These are also great for different types of exercises and they're perfect for an at-home gym.  Get a few curls in while catching up on your DVR!
Gift cards – These can be used to purchase supplements that you can't always find online!  Stores like Vitamin Shoppe, GNC, Nutrition Depot, Pumpd Nutrition are always a good place to start!
Like I said, most of these items can be purchased on Amazon and you can always swing by your local stores for the gift cards!