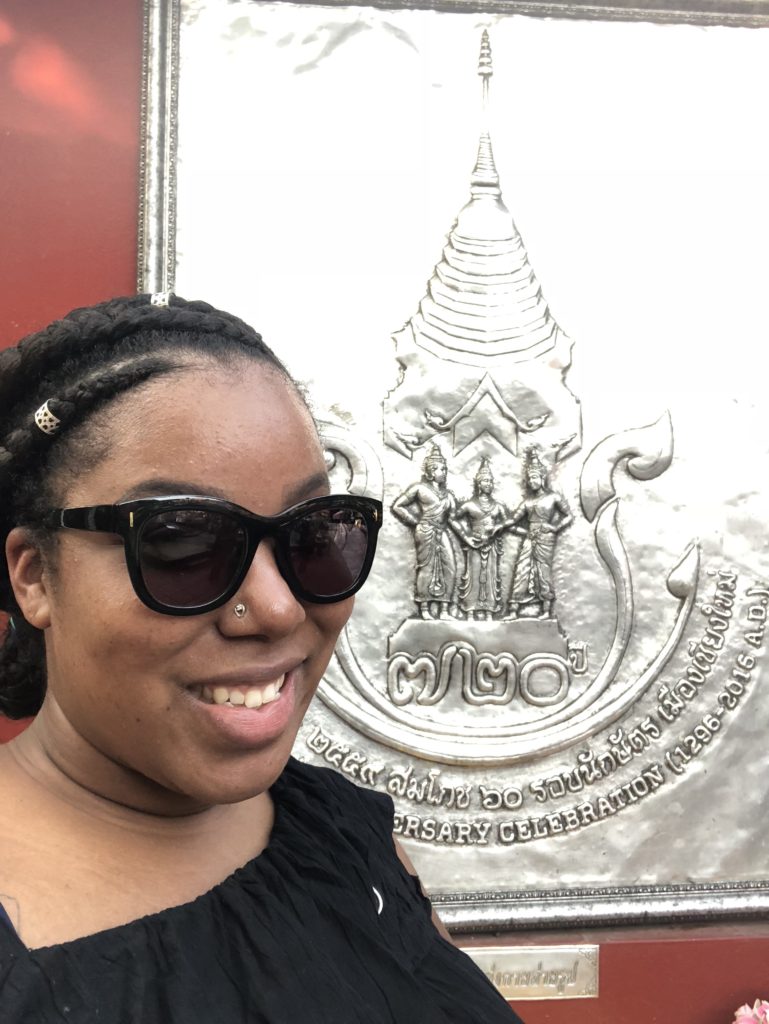 This post is LONG overdue.  I've had a few trips since my Thailand trip, but I've held off on posting this recap for a few reasons.  One, I needed a bit of a content break and two I didn't want to post about me gallivanting around while there were kids stuck in a cave.  But these kids and their brave coach were rescued yesterday and I'm ready to start posting again so here goes!
I spent almost 7 days in Thailand and had an absolute blast!  Last year I was able to score an amazing flight deal on a flight to Bangkok from San Francisco and a cheap roundtrip flight for Houston to San Francisco!  Thailand had been on my list for a while so I jumped at the opportunity and booked it.  After that came lodging.  I tend to favor Booking(dot)com when it comes to booking hotels.  So many options too!  Hotels, hostels and apartments too!  In fact, I've used Booking for my lodging for just about every vacation since 2015!  Now, this post isn't sponsored by them, but I wouldn't say no if they reached out!
The trip actually started off a solo one, but one of my friends and a cousin expressed interest so it turned into a group trip.  I created a handy Google Sheet with tabs for flight info for coordination, lodging options and excursion/activity options for each city.  We knew that we wanted to hit up Phuket and Chiang Mai in addition to Bangkok so it was fairly easy to narrow down things from there.  We wanted to visit the beautiful temples that Thailand is known for, as well as an elephant sanctuary, and my cousin wanted to see a sunset on the beach in Phuket.  At the end of the day we ended up doing all of that, but as a twosome instead of a threesome.  My friend's dog got really sick and she had to back out at the last minute (he's all better now), and thank God for trip insurance.  We hadn't paid for our hotels yet, so she only needed to file a claim for her flights.  I always tell people to book trip insurance; anything can come up and it's good for more than just getting a refund if you can't go on your trip.  It could fill in the gaps of your travel coverage with your health insurance.  But I digress.  May came quickly and our trip was here!
My cousin and I actually had separate flights to San Francisco, she got there an hour before I did and hung out at the airport until I got there.  We had an overnight stay in the Bay Area and stayed in Alameda at this Extended Stay that had the best view!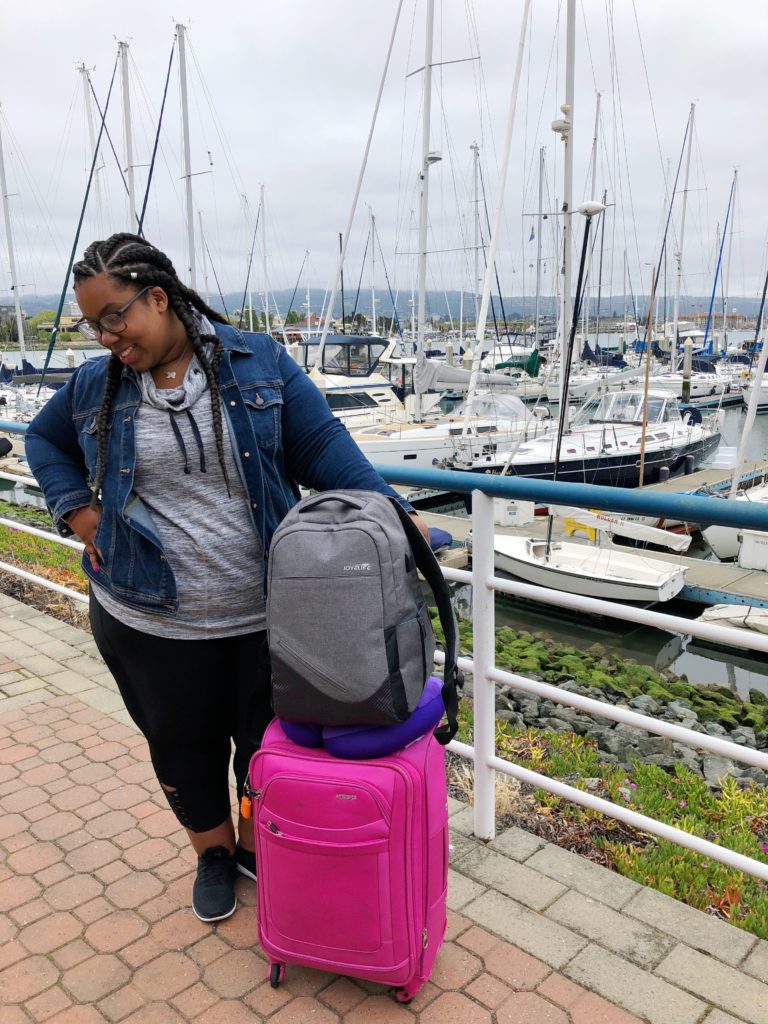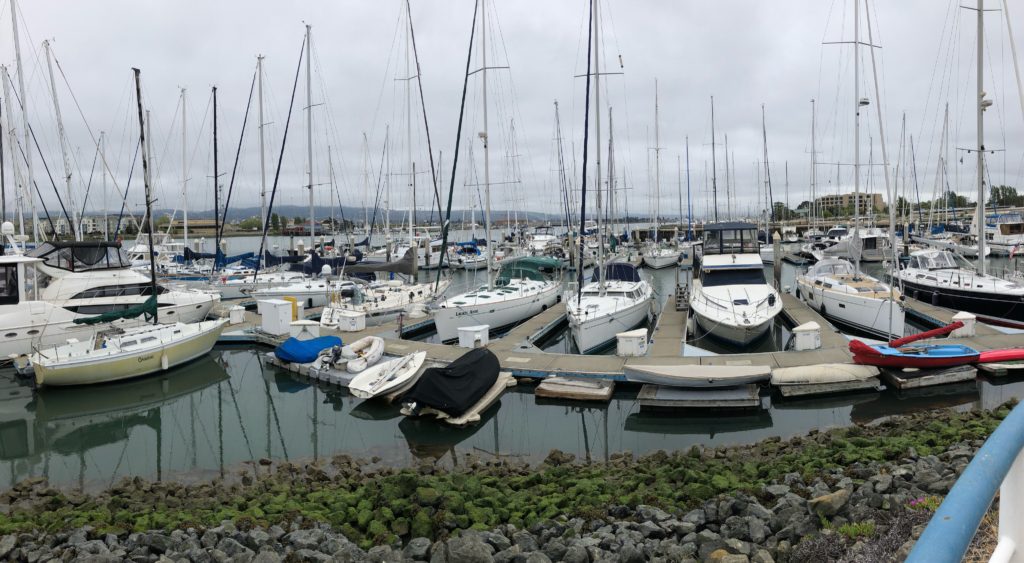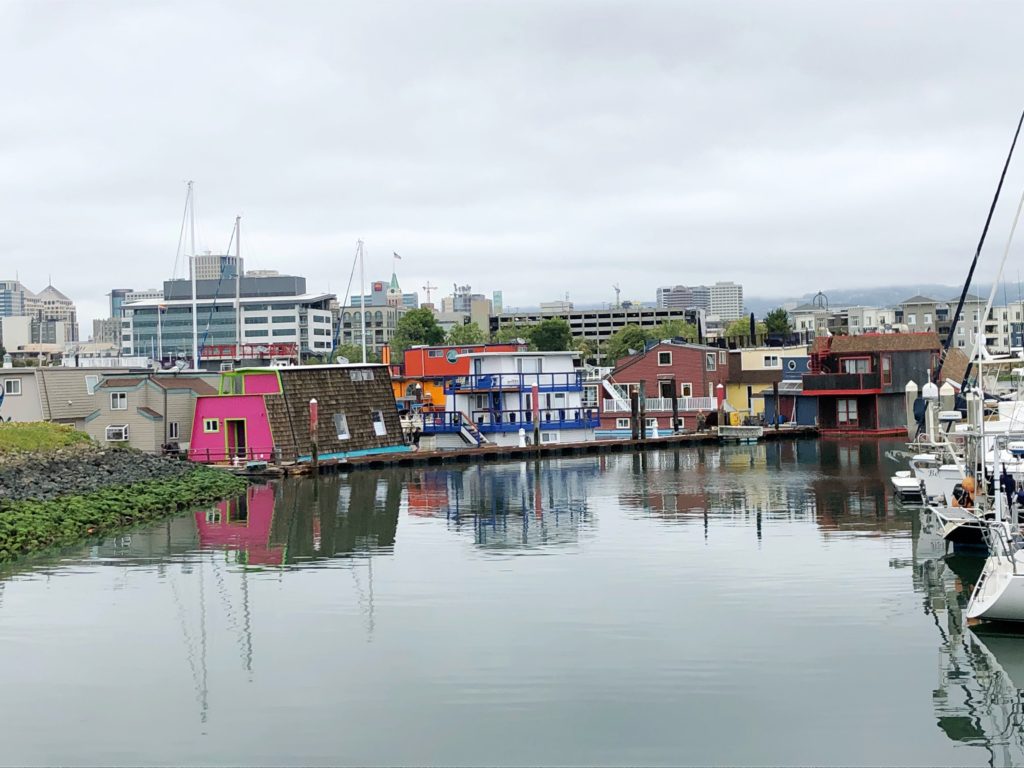 Our flight to Bangkok was on China Southern Airways so we had a layover in Wuhan, China.  It was long enough for me to search for food, but not long enough for me to leave the airport.  We had enough time to grab our suitcases, go through customs and have a seat for a bit before we boarded the next flight to Bangkok.  Our flight landed in the middle of the night and unfortunately, the apartment we'd booked didn't have any units available for early check-in.  After a mini freak-out on my side we sat down and called around to a few hotels before we found that not could not only accommodate us on such short notice, but it was a super nice hotel as well.  We were just looking for somewhere to rest our head (me) and had a decent Wi-Fi signal so that my cousin could finish her homework.  We found that and more!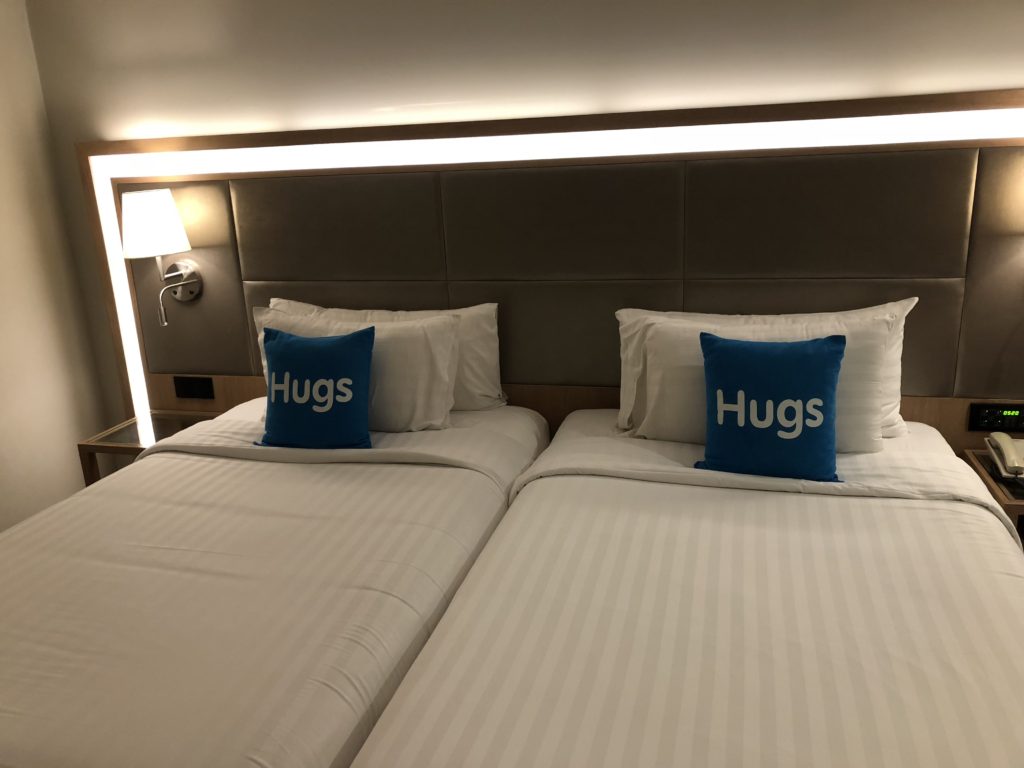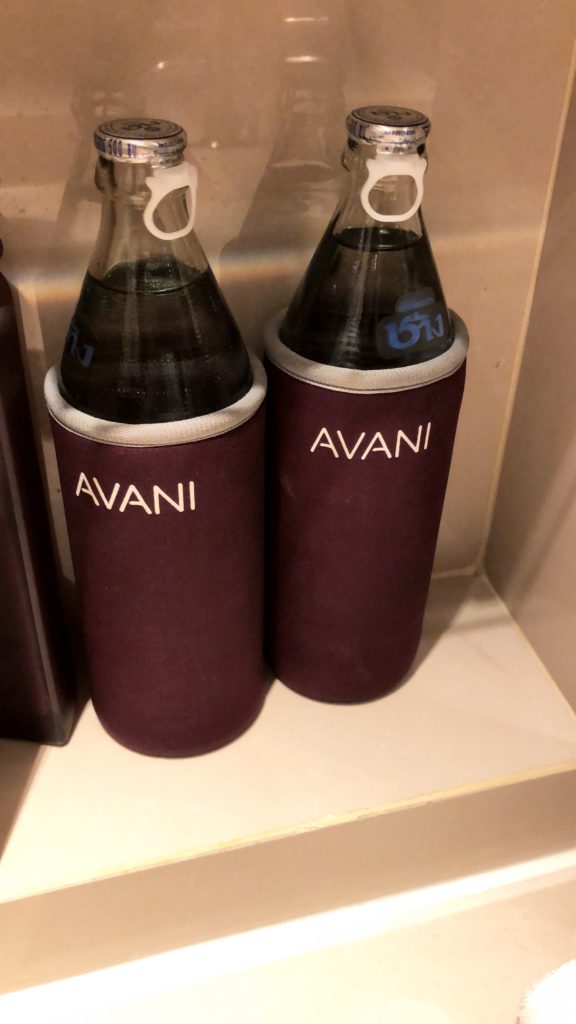 The Avani Atrium Hotel was centrally located and had the amenities from home that we needed for that first night.  In fact, we loved it so much that we canceled our original reservation and stayed at the Avani Atrium all of our nights in Bangkok.  We rested up a bit that night and hit the ground running the next day.  We went to a temple and then took a boat ride tour.  I wasn't sure what to expect from the boat ride tour.  I knew that we'd be floating down the waterways, but I didn't think that we'd get to see so much.  We saw a few temples, watched a few people get their dinners started, waved at a few bar patrons and even fed fish bread for good luck!  It was truly an amazing sight watching the fish flop on the surface for bread.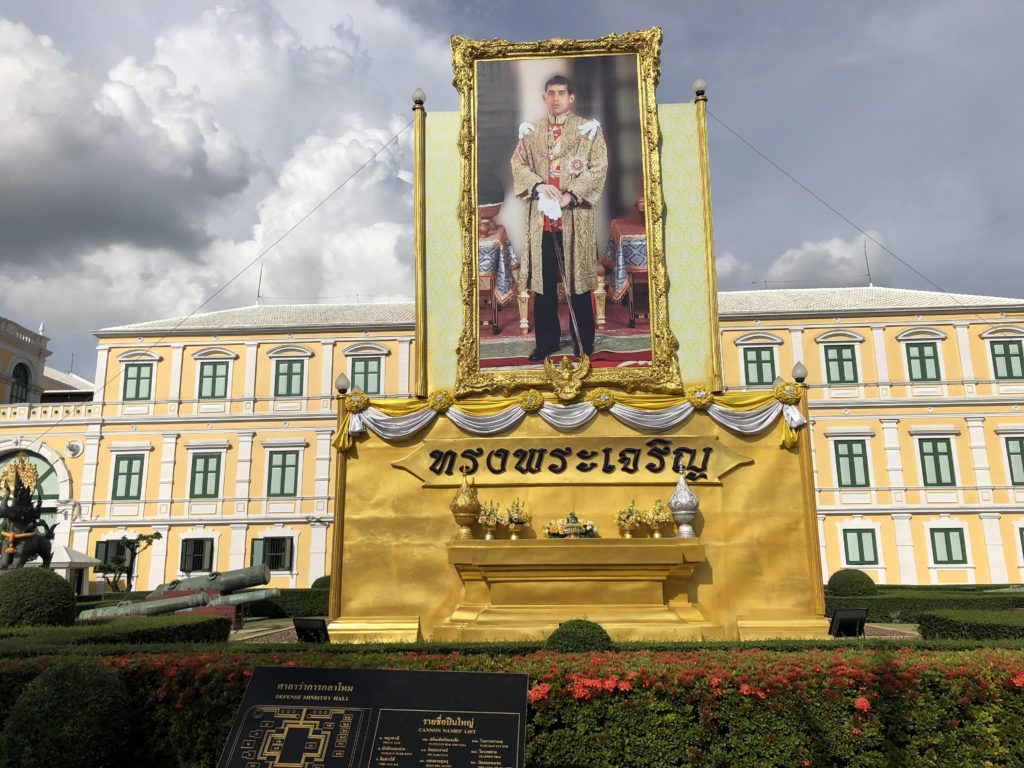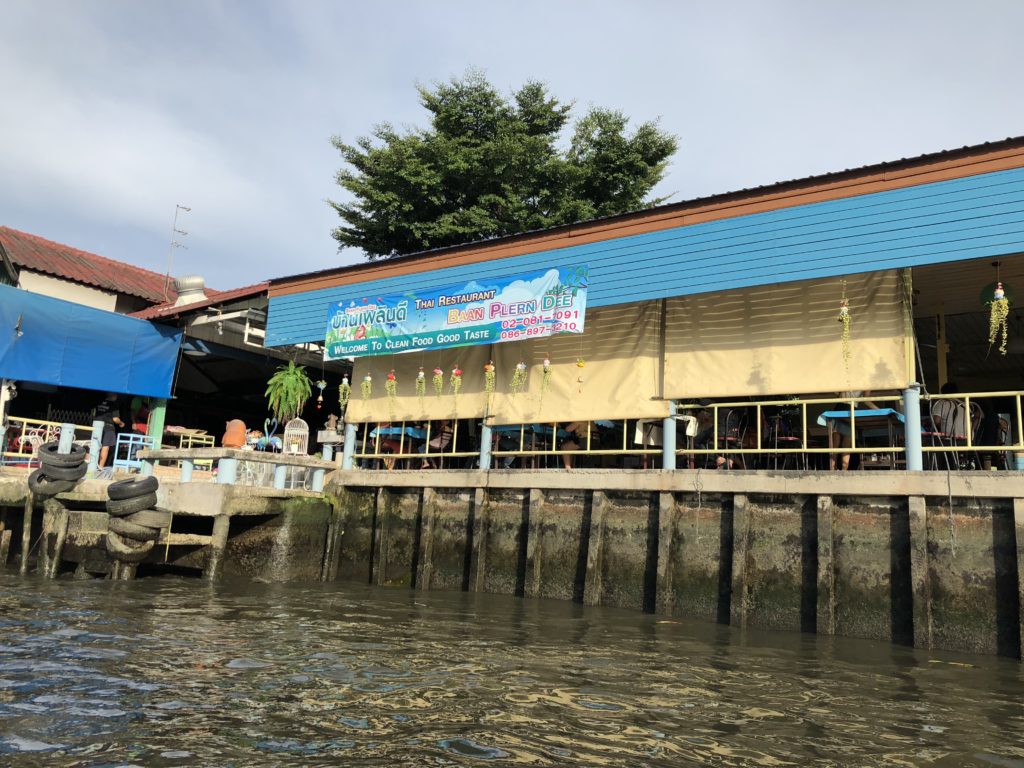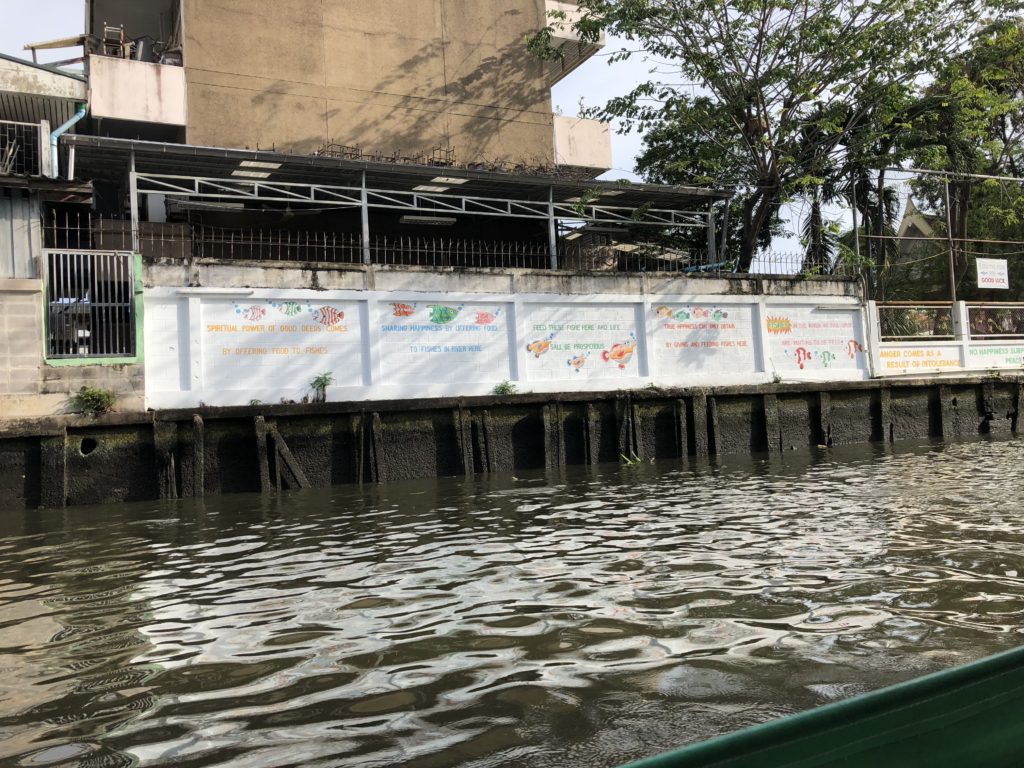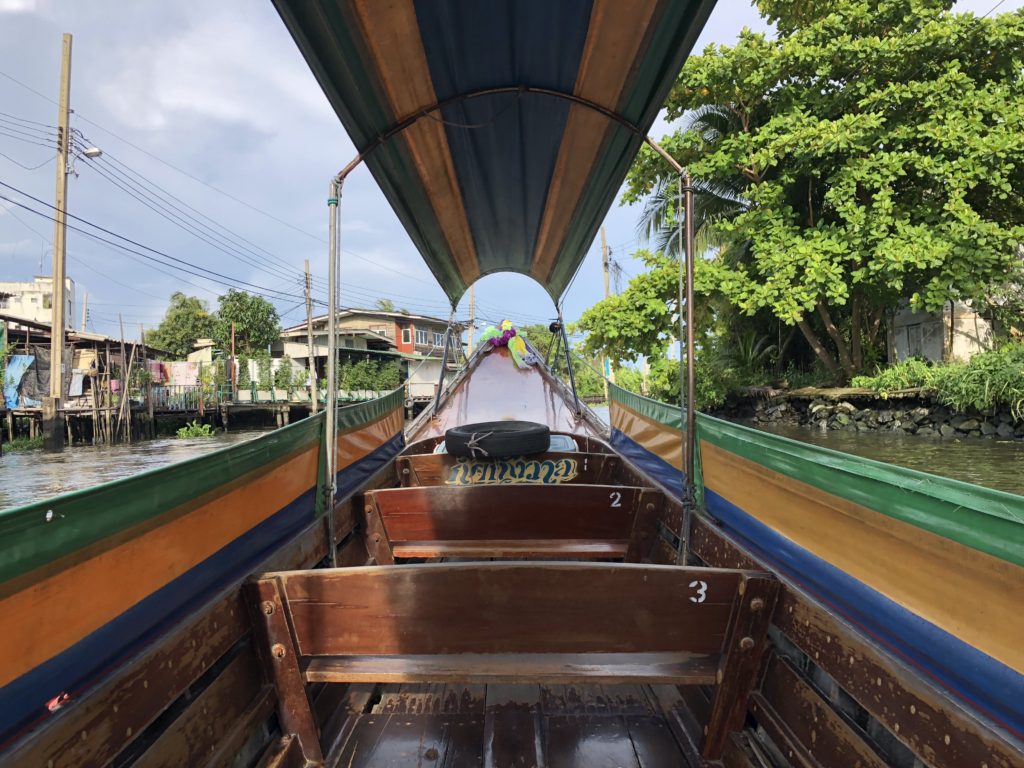 After the boat ride we hopped in our first tuk tuk of the trip and asked him to take us to a really good seafood spot.  We were a bit concerned at first because he took us down a few back alleys, by vehicle and foot but it was totally worth it.  That was some of the freshest and most delicious seafood I've ever eaten!  In fact, our entire trip was full of delicious food.  CHEAP delicious food!  We explored a bit more of the city that night before we were off to Chiang Mai for two days.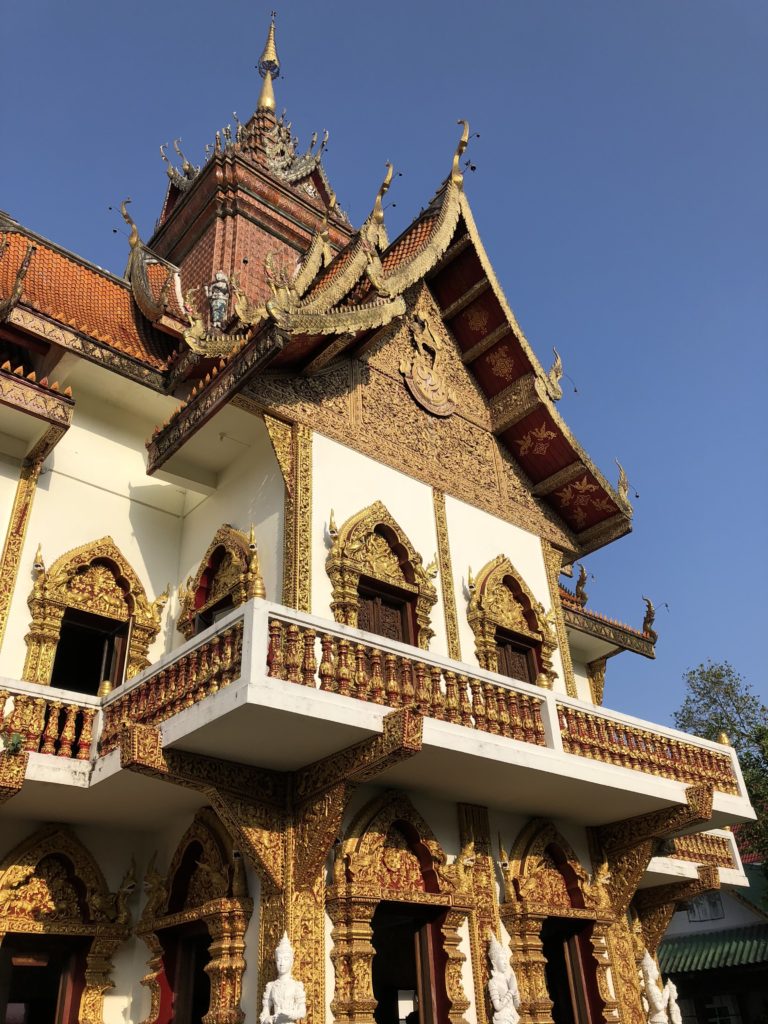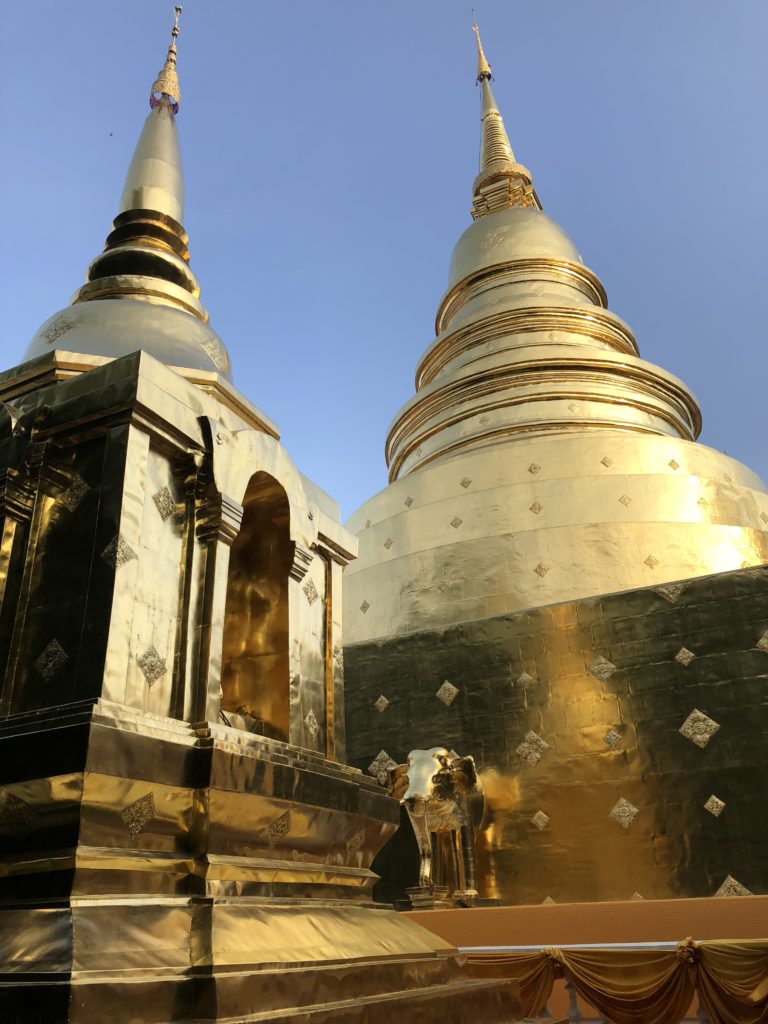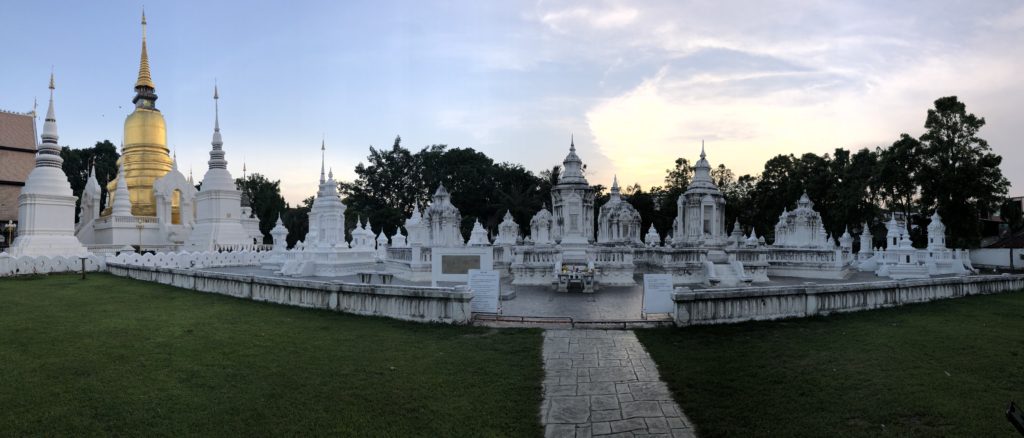 After another hotel snafu in Chiang Mai (huge bugs in the room) we ended up switching, but not before having a personal guided temple tour.  We visited about six before we were ready to head back, and then switched hotels.  I thought that as a Houstonian I'd be able to handle the humidity of Thailand, but boy was I wrong.  So wrong!  Our first hotel was a cute boutique one, but it was mostly outdoors and the humidity coupled with the oversized insects made me crave something a bit more Western…and indoors.  We ended up staying at (hotel) and hitting up the famous night market that was across the street!  We got to enjoy a bit of live music, got tempted to buy a few items at ridiculously low prices and once again a great meal for cheap!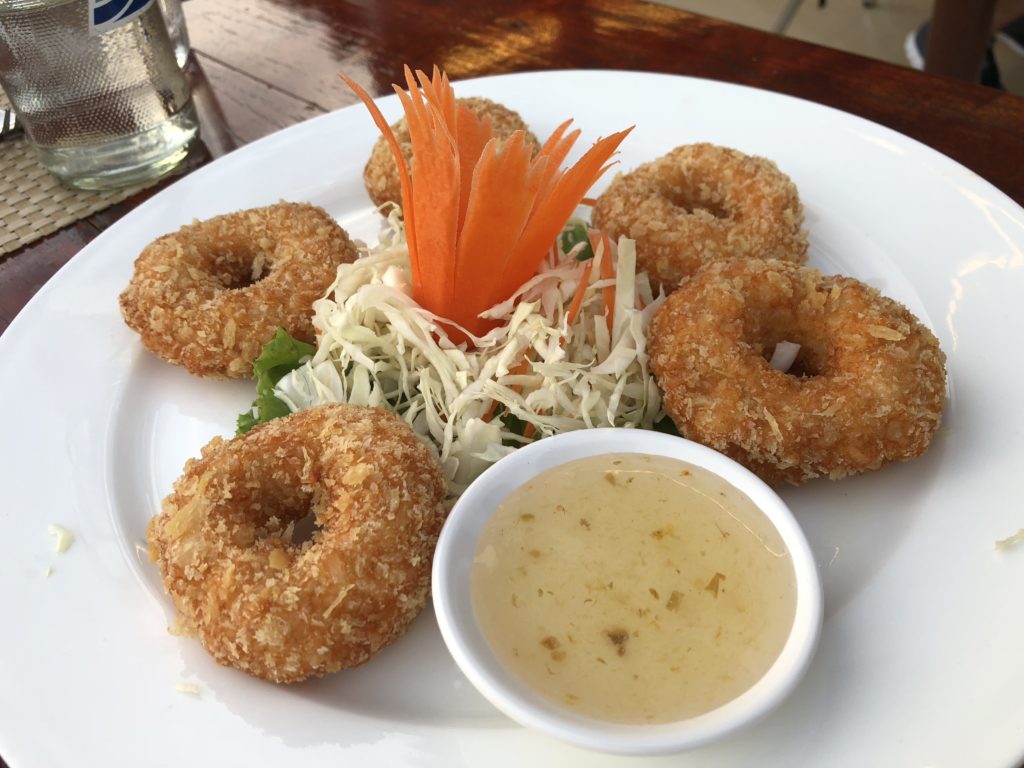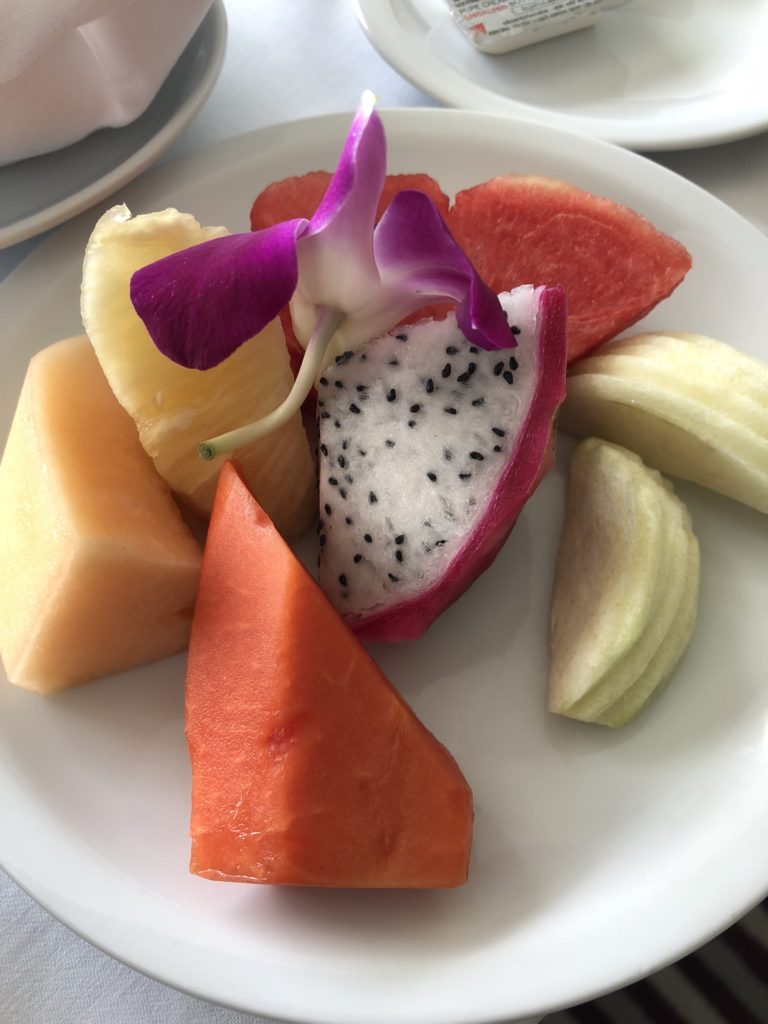 The next day we did what we came to Chiang Mai to do, visit an elephant sanctuary.  We were able to book the tickets at the airport in Bangkok prior to taking off for Chiang Mai and it the sanctuary visit included hotel pick-up/drop-off, lunch and all of the bananas and plantains we could feed the elephants.  Those elephants were beautiful too!  There was even a baby that didn't want to stray too far away from its momma.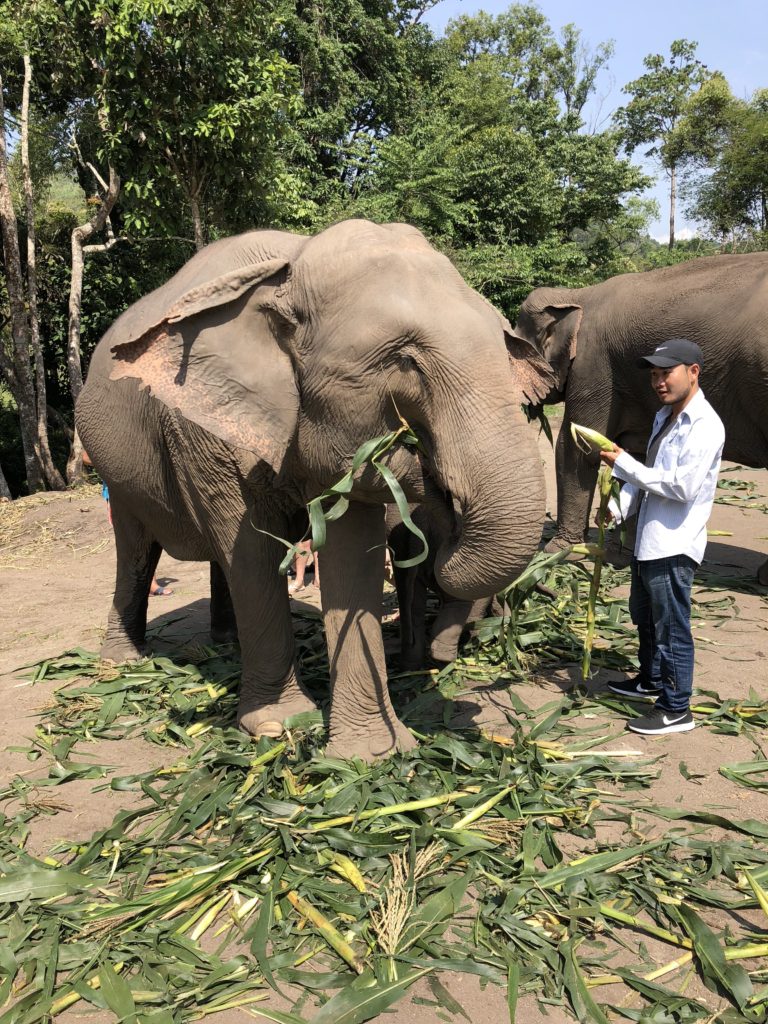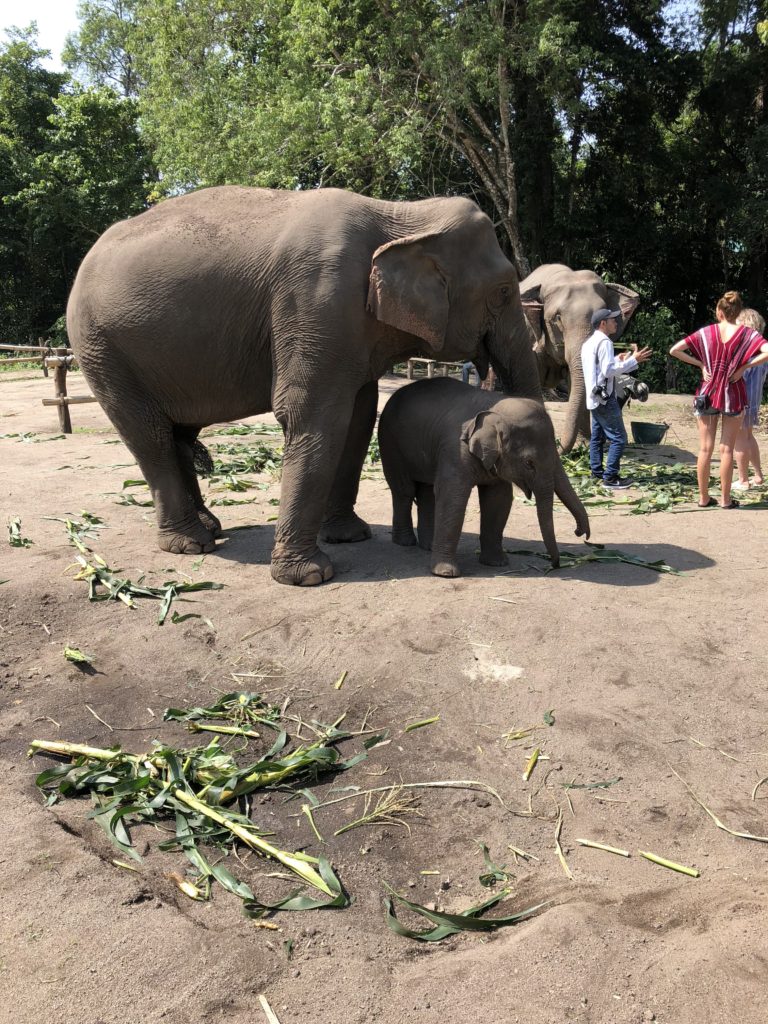 We were at the sanctuary for about half the day and spent the rest of it relaxing.  Massages and delicious seafood were calling our names, and after a day in the hot sun they were just what we needed.  Plus we had to be up at a decent hour the next day for our flight to Phuket.  Y'all!  I have to say that I love international budget airlines!  I ended up having to check my pink carry-on on those flights, but that's okay because I paid for extra weight for each one of my flights…which I ended up not needing.  I still think that it was better to be safe than sorry in those cases.  It was literally $4-$7 to add 5kg when booking the flight versus the $50-$60 it would've cost me to add the weight at the gate.  Plus my "upgrade" included meals on two of my hopper flights.  I consider that win!  But back to Phuket.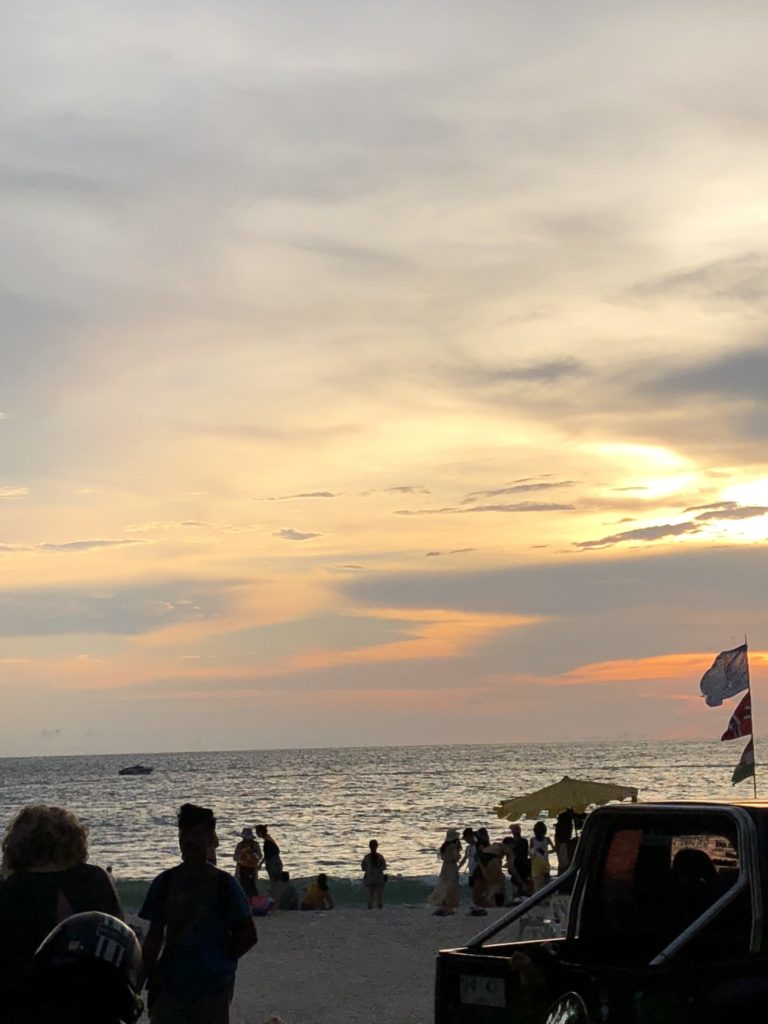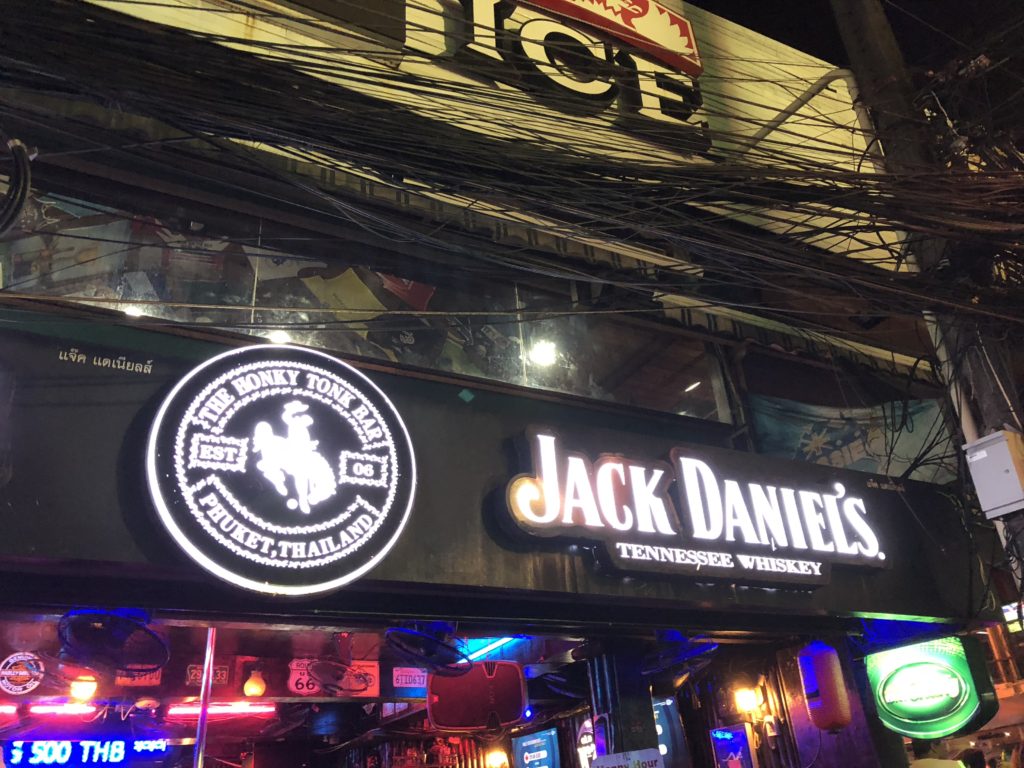 We only had one night there and I wanted to make the best of it.  My cousin wanted to get pictures on the beach and I wanted a beer so we compromised.  She walked along Patong Beach and got her sunset pictures and I had a beer and conversed with a few Aussies.  I lost a thumb war with a local girl and gave her 100 baht and we even got massages and facials before going to see Ja Rule in concert (or in my case leaving right before he came onstage).  But yes, that Ja Rule.  While I was grabbing a beer I was scanning my phone of looking for things for us to get into that night other than roaming down Bangla road (which is kind of like the equivalent of Bourbon street in NOLA), and I came across an advertisement for Ja Rule at a local club.  It was settled then, we had to go.  I'd seen him and Ashanti in concert previously, but my cousin hadn't and the club had an all you can drink ticket option for like $15 so we decided then that we would go.  I was over the heat and humidity so I decided to wear short shorts, an Astros tank and flip flops to the concert and I wasn't the only one who came comfortable.  There were quite a few people there dressed like me.  No makeup, just drinking, dancing and living our best lives.  We were originally told that Ja was coming onstage at like 11, then midnight, then 1 and when 1:30am hit I was over it.  I headed back to the hotel and my cousin ended up staying for the show.  She said that he came on like 15 minutes after I left, did like 3 songs and left himself.  Looking back, I was happy I didn't stay because I was hot and tired.  That shower and bed called my name and I crashed hard.  So hard that I wasn't worried about breakfast until we were back at the airport for our flight back to Bangkok.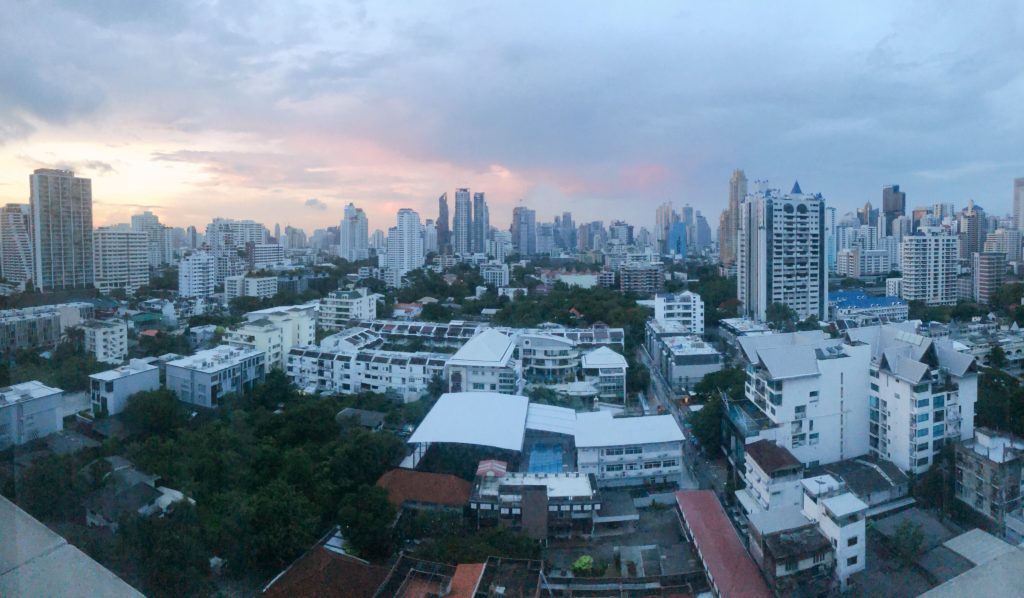 I really didn't do much in Bangkok when we got back.  Checked back into the Avani Atrium Hotel (I seriously can't recommend this hotel enough, you have to stay there if you're visiting Bangkok), ate another delicious meal and got one last massage and a nap before we woke up in the middle of the night to make our 3am flight that started our almost 24 hour trek home.  All in all, I had a great time.  I definitely want to revisit the area and spend more time in Phuket on the beach.  It was one of the most reasonably priced vacations I've ever been on and I can truly understand why people go for weeks at a time.  I recommend everyone go at least once and immerse themselves in the culture and have fun.  I know that I did!