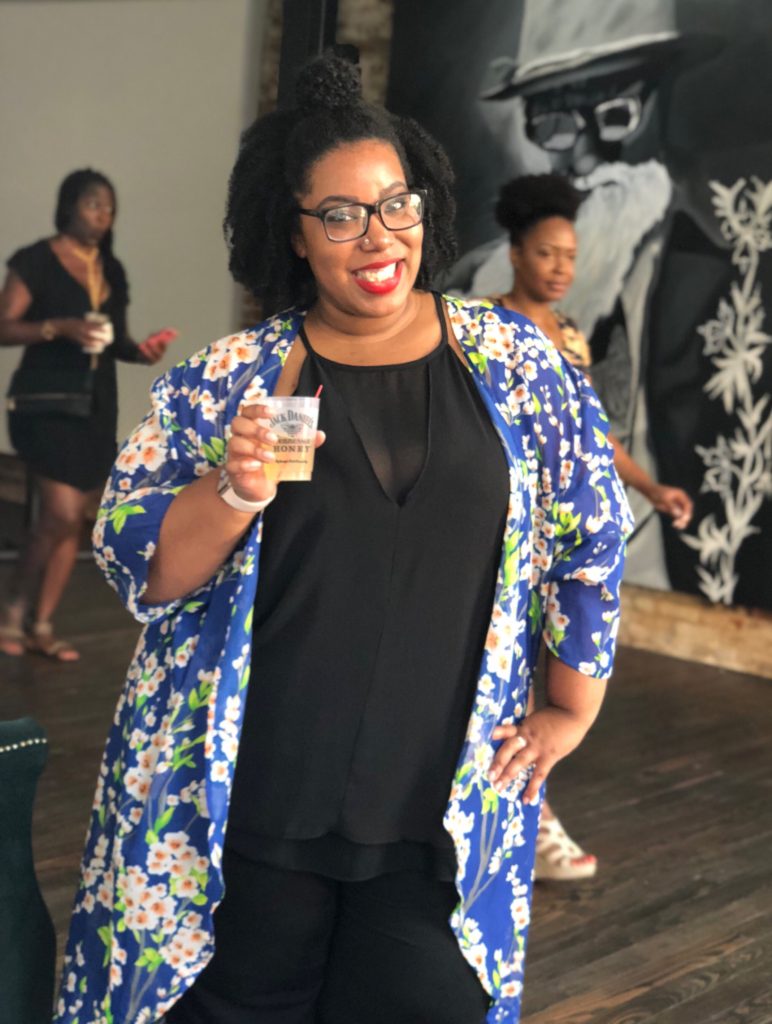 It's no secret around here that I'm a friend of Jack.  Jack Daniel's that is.  I've blogged about the awesome annual event that is Arts, Beats + Lyrics and my love of the whiskey is shown regularly on this blog and my social media accounts.  Well, this past weekend that friendship grew a little more when I got the chance to attend a few Jack Daniel's Tennessee Honey events!
Jack Daniel's actually wanted to bring their Neighborhood Flavor event to Houston last year, but thanks to Harvey they weren't able to.  Being the awesome company they are, they instead donated funds and resources to local organizations like Angels By Nature to help those who were affected by the storm and decided to try again this year.  I'm SO happy they decided to give it another go because Friday's preview and Saturday's festivities were just what I needed!
What I love so much about this Neighborhood Flavor tour is that it's something different on every stop.  Yes, all of the stops will be a cookout feel to it with signature cocktails, great eats and games, but each stop will also be about celebrating what makes each one of those cities unique!  For the great city of Houston that's cuisine like tacos and beef sliders (y'all know we love our beef here in the great state of Texas), and sounds from DJ Mr. Rogers.  He's a family name around these parts so I wasn't surprised at all when I saw that he would be spinning on Saturday at Discovery Green.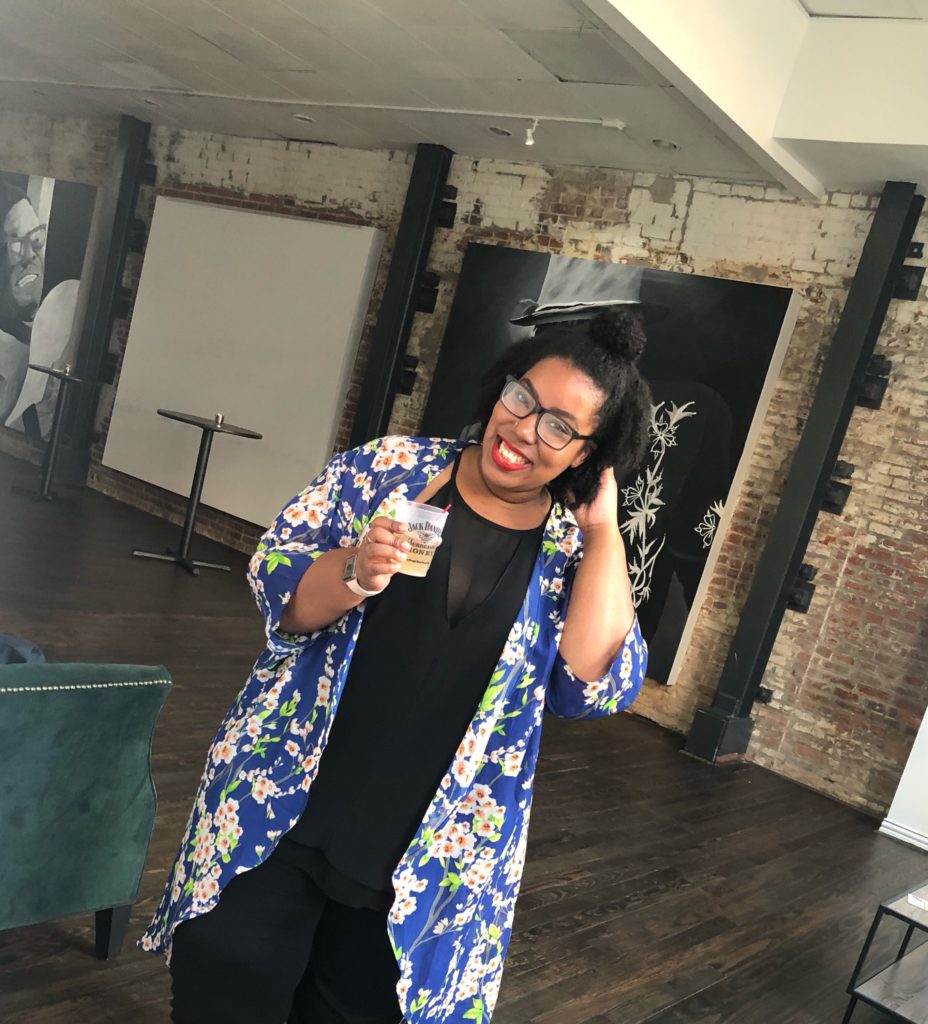 I actually got the chance to attend the media preview on Friday evening at The Cottonmouth Club downtown, and it was my first time going there.  I loved how open the space was and how different the two levels were.  The artwork was phenomenal (and actually painted by one of the owners), there was plenty of seating and they even had a Jack Daniel's pickle back shot that you took with an actual pickle!  Y'all already know I tried it.   We got the rundown of how things would go on Saturday and got to try a few of the signature cocktails that would be offered, and I got to mingle with some of my fellow HAABians, and that's always a good time!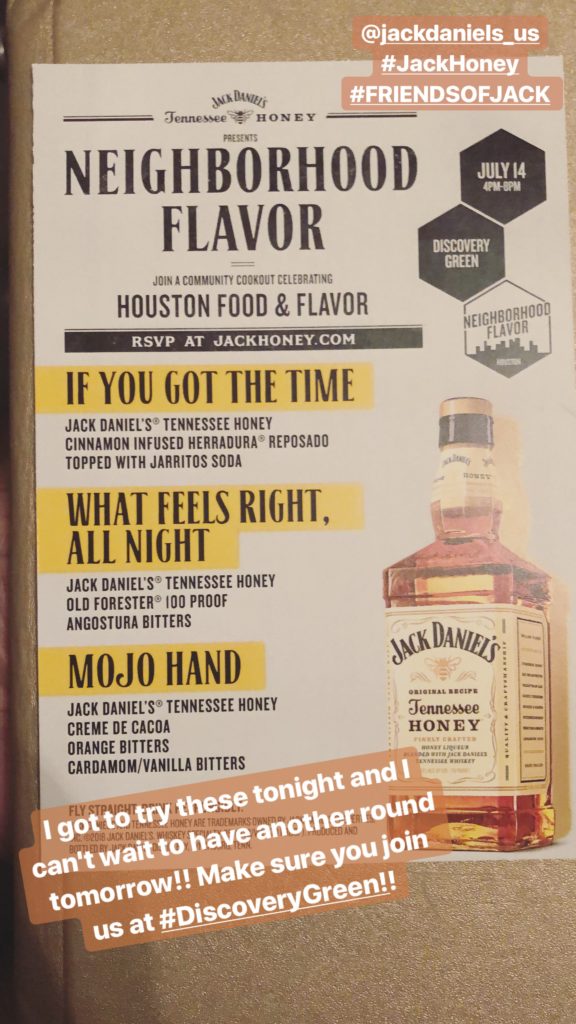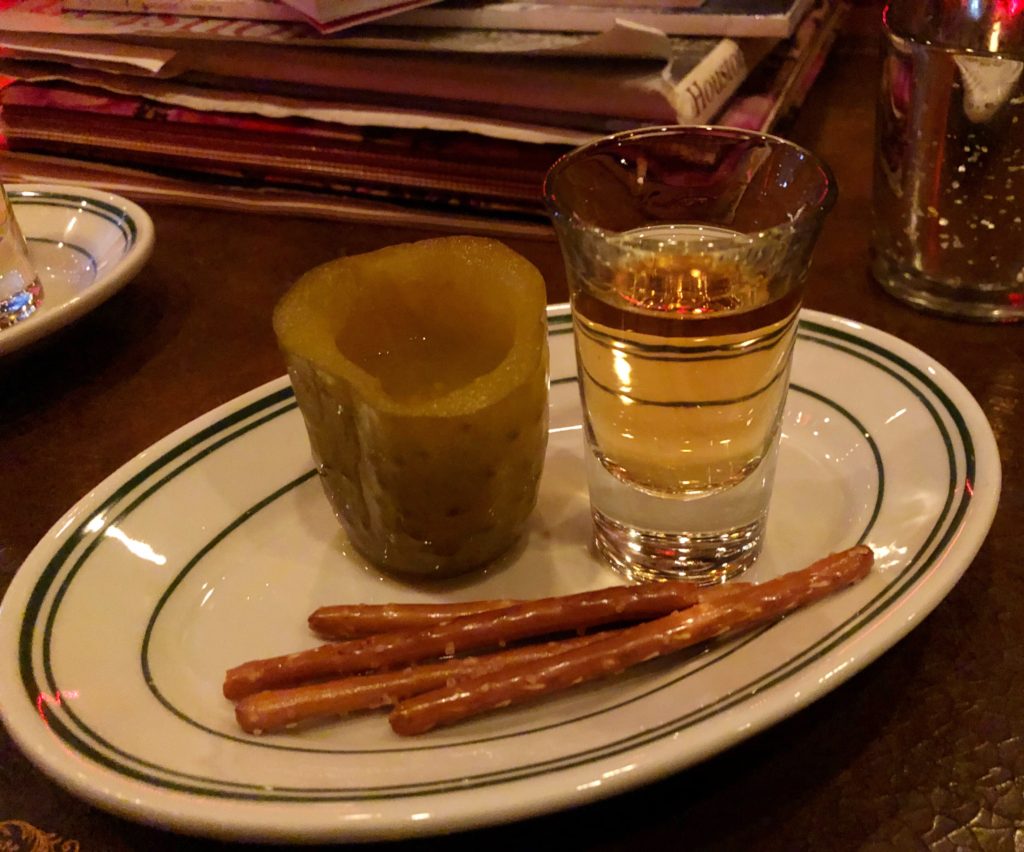 Saturday was a day that I'll never forget.  Thanks to us being #FriendsOfJack we had VIP access which so we had our own cooling area (which was necessary in that heat) with table games like Jenga to keep our competitive spirits alive if we didn't want to play the bigger lawn games.  In fact, the entire lawn space was utilized.  There were lawn games like corn hole, plenty of room for us to dance, food trucks, popsicles, and cotton candy stands as well as various bars set up all around.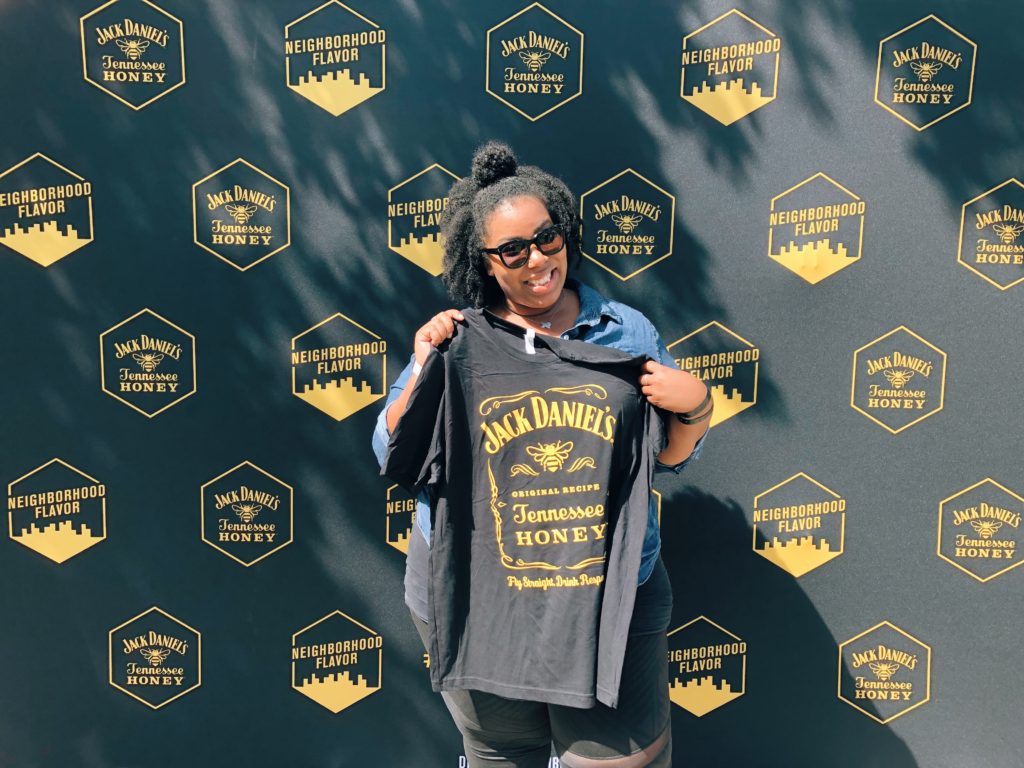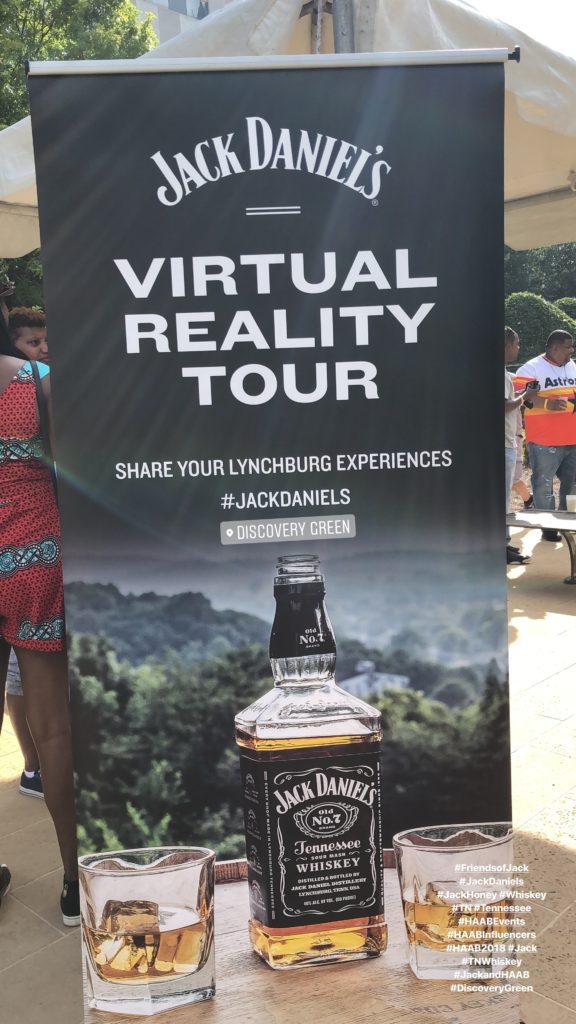 There was an Airstream bus that was converted into a bar as well as other satellite bars all around so I was never in line for too long, which was great with a crowd that size.  Jack Daniel's is also one of the sponsors for the NBA as well as the Houston Rockets so there was also a basketball free throw competition which I thought about participating in, but I know my strengths and that isn't one of them.  Instead I decided to take a VR tour of their distillery in Lynchburg and was blown away.  It wasn't on my list of cities to visit in Tennessee before, but it definitely is now!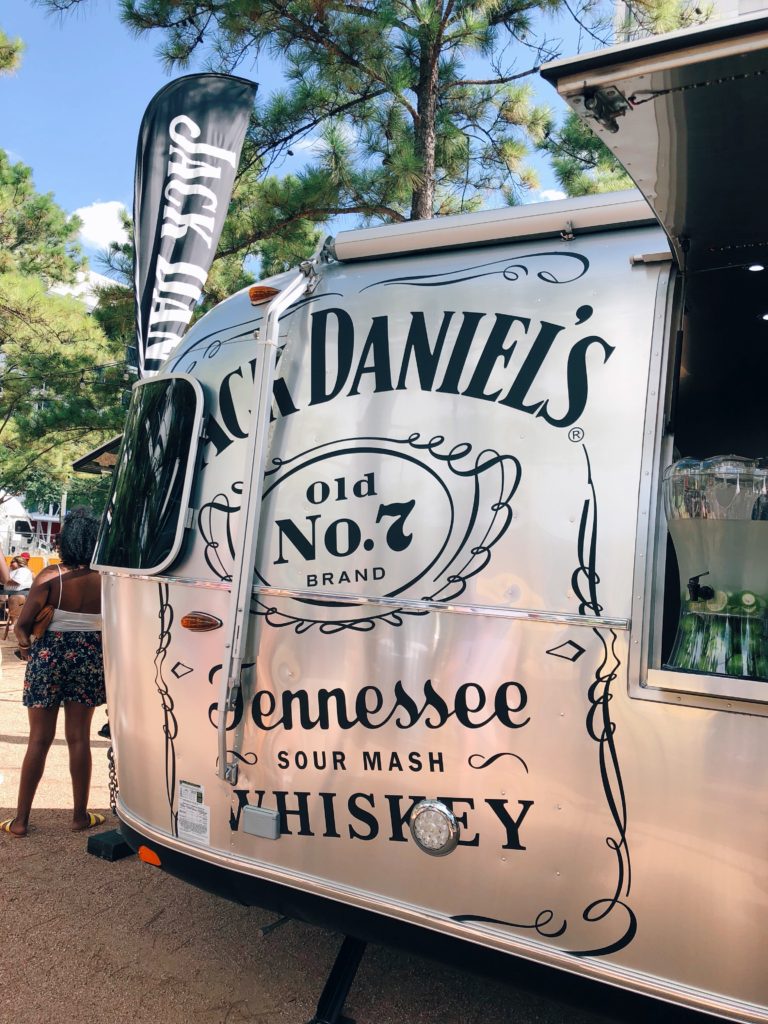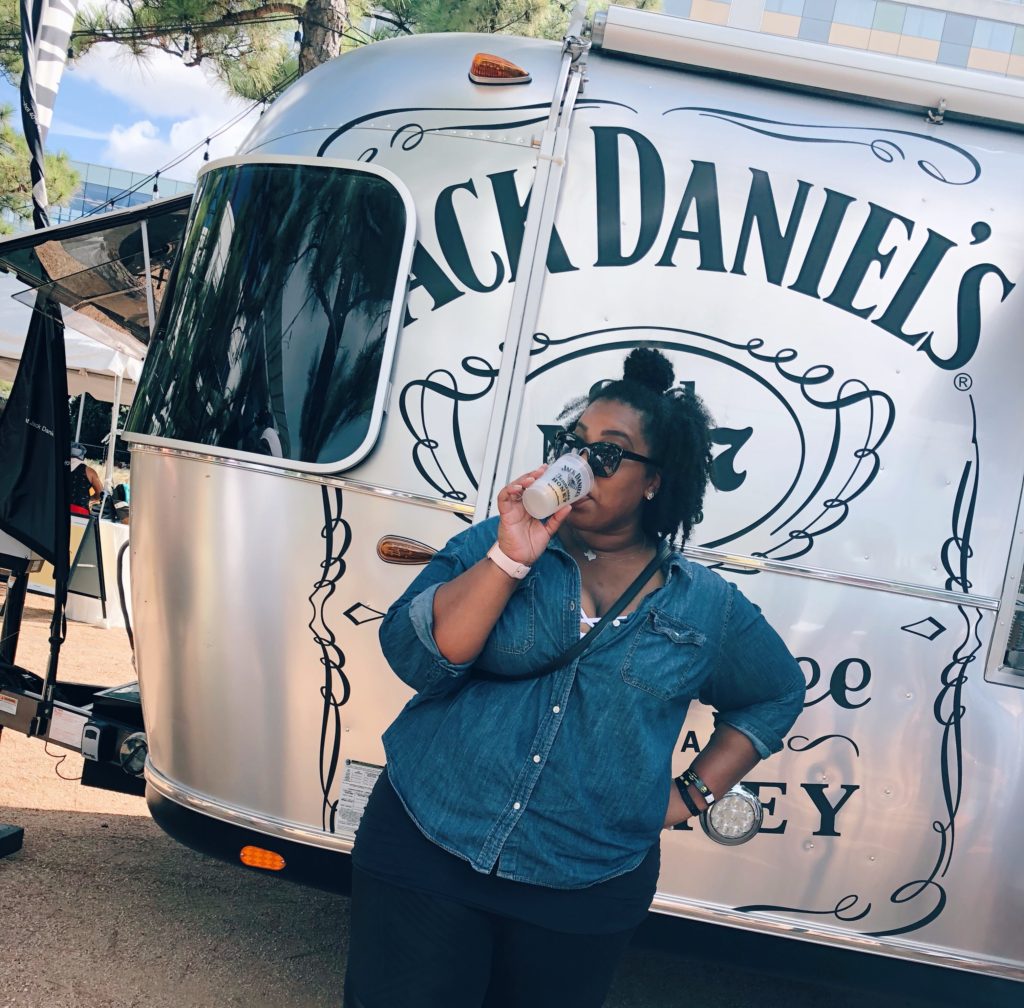 All in all I had SO much fun and was reminded why it's always great to be a friend of Jack.  Saturday's event was like going to a huge kickback, we were fed, we danced, ate, played games and even hit the electric slide a few times.  I can't wait 'til the next one!