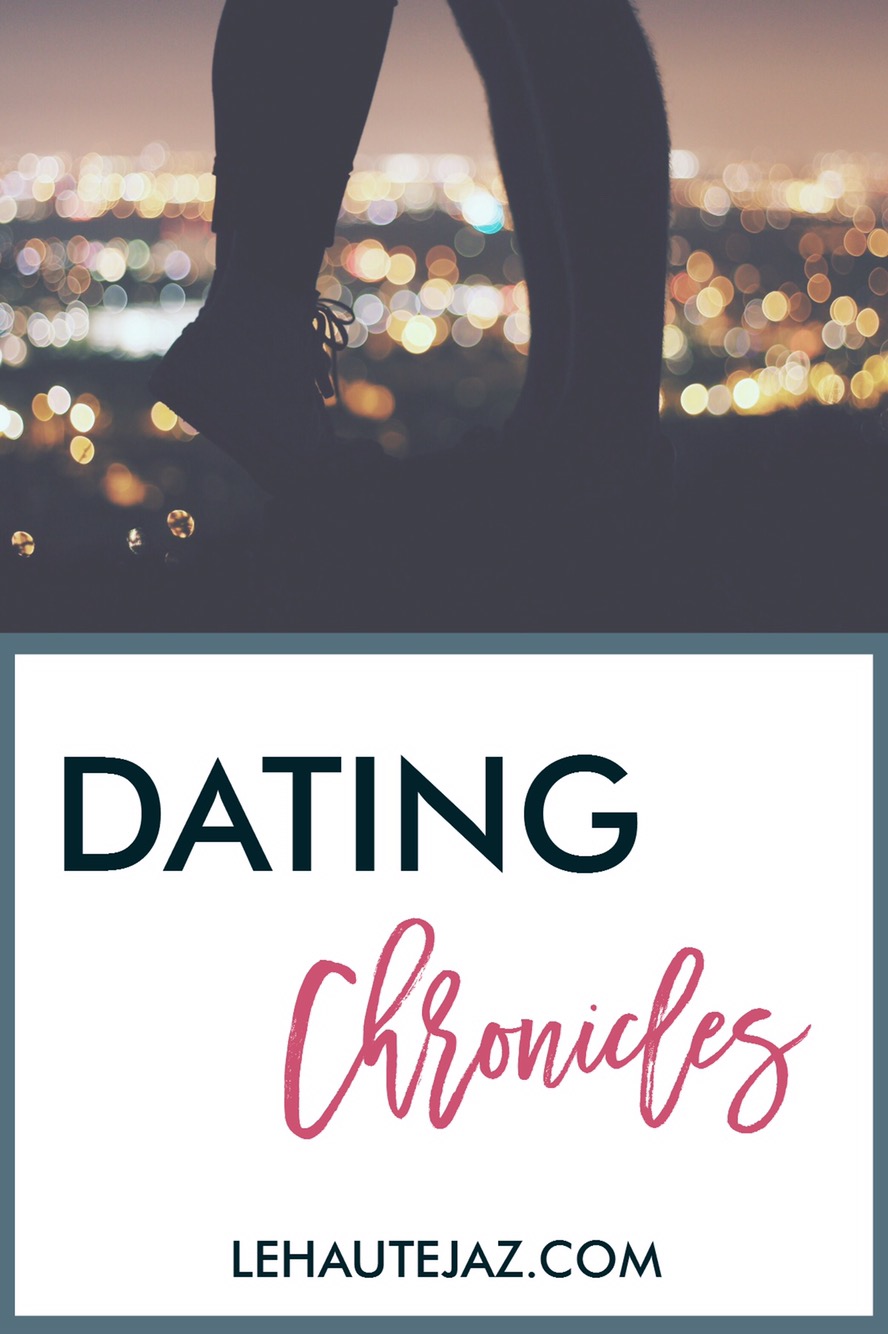 I was feeling a little down on Christmas day when I realized that all of my siblings were either in serious relationships or married (in fact, my baby brother just got married this past weekend) and I was spending another holiday season single.  It wasn't necessarily a lonely feeling, because I'm seeing a few people now but none of them exclusively.  This means that there were no gifts exchanged, no photos taken for cute couple holiday cards, no matching pj sets and no holiday-themed dates.  This also means that I didn't have anyone to talk the lack of diversity there is in Hallmark holiday movies, I didn't have anyone to lounge around and drink hot cocoa with and no one to get lost in a good book or Netflix binge this holiday season.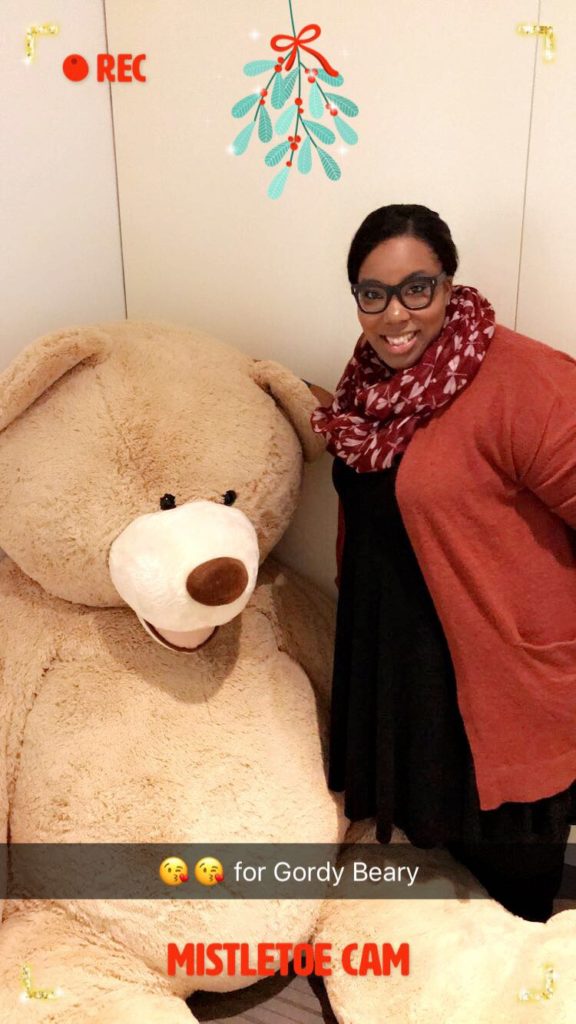 It's the little things, y'all!
Like I said, it wasn't a sense of loneliness that I felt that day but one of missing out.  At the end of the day I know that I have some sense of control of my dating life.  I could choose to settle down with a great guy and adopt wonderful children together instead of swiping right on a cutie with a great smile, bio and sense of humor every time I touch down in a new city.  Often times nothing much comes from those matches on dating apps, but other times it leads to coffee, a great conversation and sometimes even a personal tour guide and a friend to keep in contact with for when I visit again.
But there's gotta be more, right?
I have loved ones who met their significant others in high school and have been with them since and they're always the ones who tell me that my Mr. Right is out there waiting for me.  They assure me that my soulmate is waiting to come scoop me off my feet and be my partner in crime for life.  That's all well and good, but where is he?  I love my friends, but sometimes I have to take their advice with a grain of salt because those "been with my husband for most of my life and I'm only 30" folks are more like Issa Dee (pre-breakup with Lawrence) than Molly Carter.  They're more like Opal than Nola Darling.  I identify more with Molly and Nola's free spirits while craving the stability that Issa had in her relationship with Lawrence.
The struggle!
It also doesn't help that it's so friggin' hard to date as a millennial.  We're the generation who craves instant gratification and that's trickled into just about every aspect of our lives, especially dating.  Gone are the days where you have a meet cute in a bookstore or grocery store, nowadays people are swiping left or right at a rapid speed on numerous dating apps.  There are broad ones like Tinder and Bumble (which requires you to share your occupation) to niche-y ones like Coffee Meets Bagel.  Even the traditional dating sites like OkCupid have now adapted the "swipe right/left" aspect to their app.  We're now reduced to a few profile pictures, witty bio and a prayer that those are enough to get someone interested.
And if it's not swiping left or right on someone then it's sliding into their DM's.  Now I must say that I'm a bit guilty of doing that, but it was after I commented on their post on Facebook and we had a bit of an exchange on there before I even messaged him.  From there I was honest from the jump about wanting to get to know him better and we're actually still talking to this day.  What I don't like is when a guy who you have no connection with sends a friend request and expects you to just accept it.  I've had that happen a few times and each time I've messaged them and asked if we knew each other.  Most recently the guy said no, but that I'd come up a few times on his 'People you may know' feed on Facebook.  He said that I seemed "interesting and nice" so hit add.  Umm what?  Sir, my profile is super private so I don't know what he saw that was possibly "interesting".  Either way, I shut that down with a quickness and informed him that we don't have any friends in common and I don't know him so I wouldn't be adding him on Facebook.
For women matching with someone only the first hurdle.  We all know that guys will swipe right on just about anything in hopes that they match with a few, but we women are a bit more picky.  And when we finally do find the guy who we think is that unicorn we've been looking for he either ghosts us after talking for a while, sends unsolicited pictures and asks for racy ones in return or is just your traditional jerk.  You know the kind of jerk I'm talking about too.  The one who only hits you up at 12AM instead of 12PM.  The one who wants the benefits of an exclusive relationship, but doesn't want to put a title on things.  That one.  Ugh!  I'm sick and tired of that guy.  He's typically the one who calls women "females", often times saying that he's looking for someone to hold him down while he figures himself out (but has no drive to accomplish anything in life), that he needs someone who will be faithful to him (while they're casually dating and he's out seeing 50-11 other women).  THAT GUY!  Can we leave that guy in 2017?  Please?!
I know I can't be the only millennial having a hard time dating now.  In fact, I was hoping that this post would open up the discussion for an upcoming podcast episode I'm taping next week.  I want to hear y'all's feedback.  Comment below or email me if you're more comfortable doing that and let me know your thoughts on dating now.  Is it easier or harder for you and what tips or tricks worked for you?  Please share your knowledge and wisdom with me!  Like I said, I'll be taping the episode next week (Friday to be exact) so I'd love to hear your feedback before then!