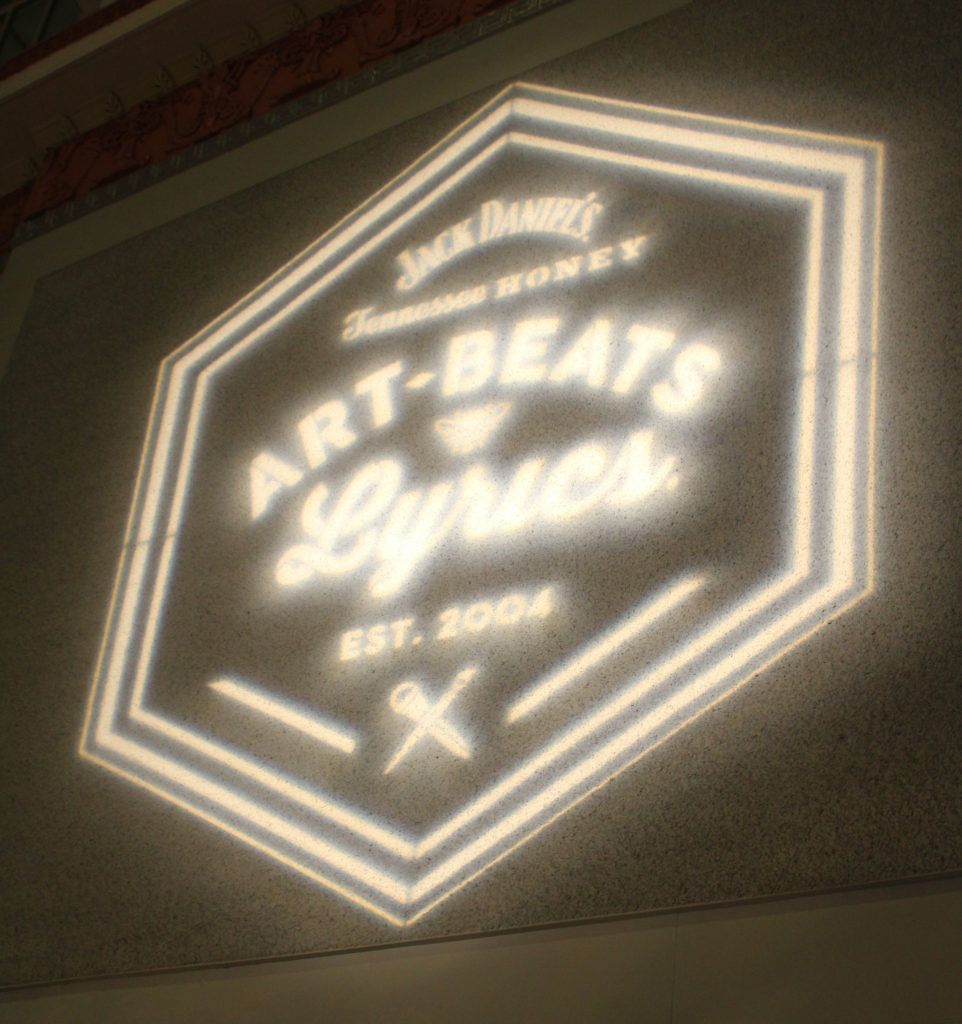 I'd heard how great 'Arts, Beats and Lyrics' was, but I didn't realize how dope it was until Friday night.  I immediately jumped at the chance to cover it when I was invited out, and I'm happy I did.  It's a combination of so many things I love so I knew I had to be there.  It's the largest tour of it's kind and has been on the road for almost 10 years!  Arts Beats and Lyrics (AB+L) blends urban art and hip-hop culture, creating a heavily cultured lifestyle experience, one that I truly enjoyed!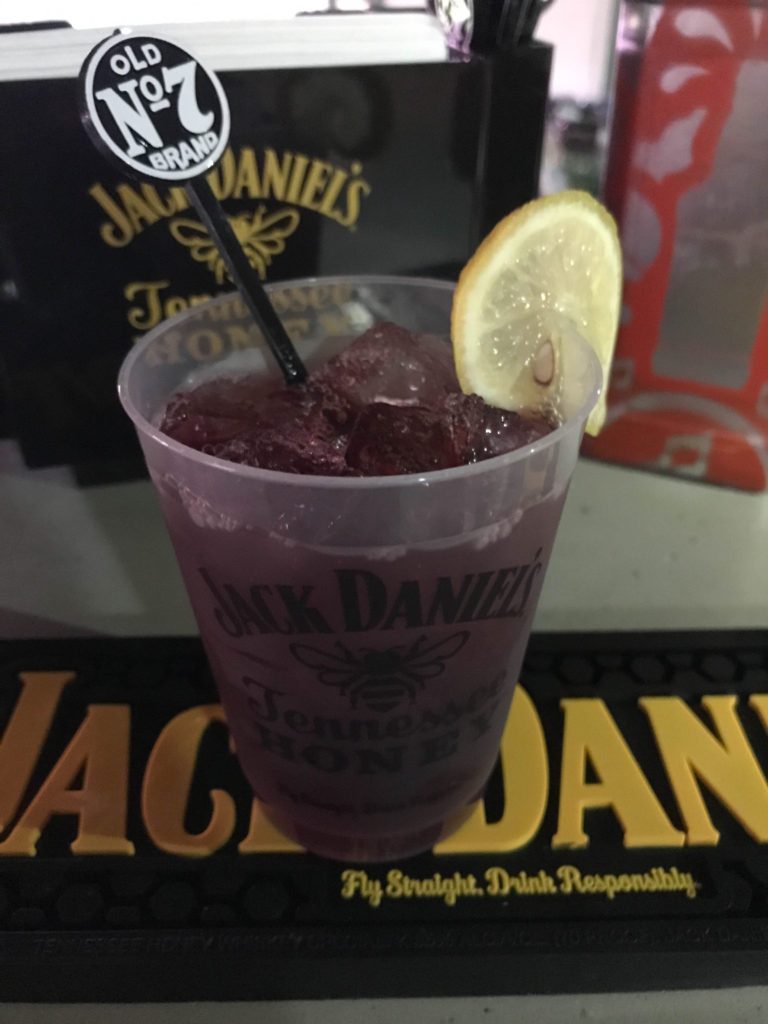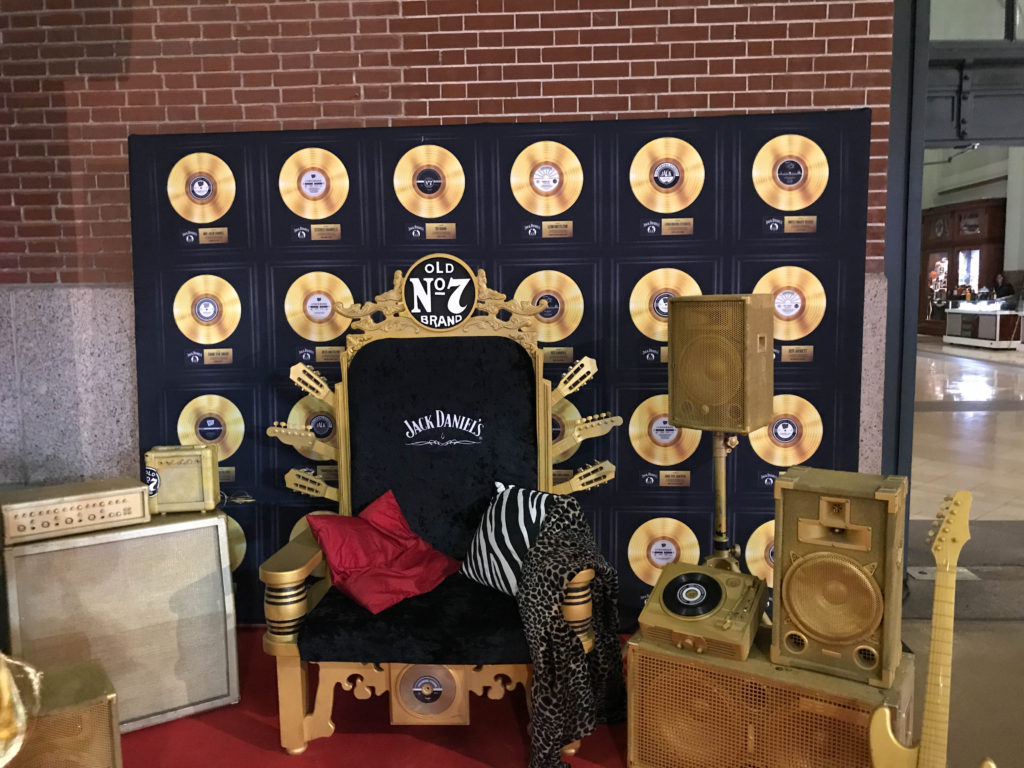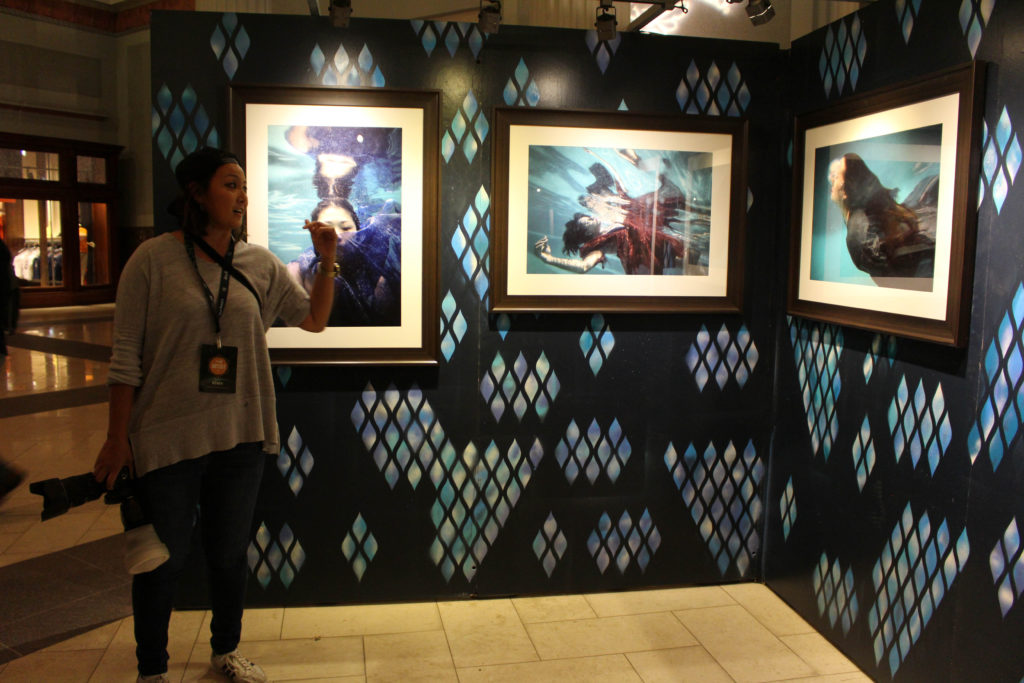 The show started at 8PM, but I got to come in a bit early for a media preview.  We had full access to the show and even a guided tour by the curator himself, Dubelyoo.  He took us around to a lot of the pieces, telling us about the artwork as well as their artists.  There were pieces there from artists all around the world, even a few from local Houstonians!  I have to give it to Dubelyoo, he curated a great show.  So many different mediums were represented from traditional paintings, 3D artwork, street art and even this awesome magnetic piece of Malcom X as Magneto!  They were even raffling off painted Jack Daniels aging barrels, and a few of those were being painted live at the event.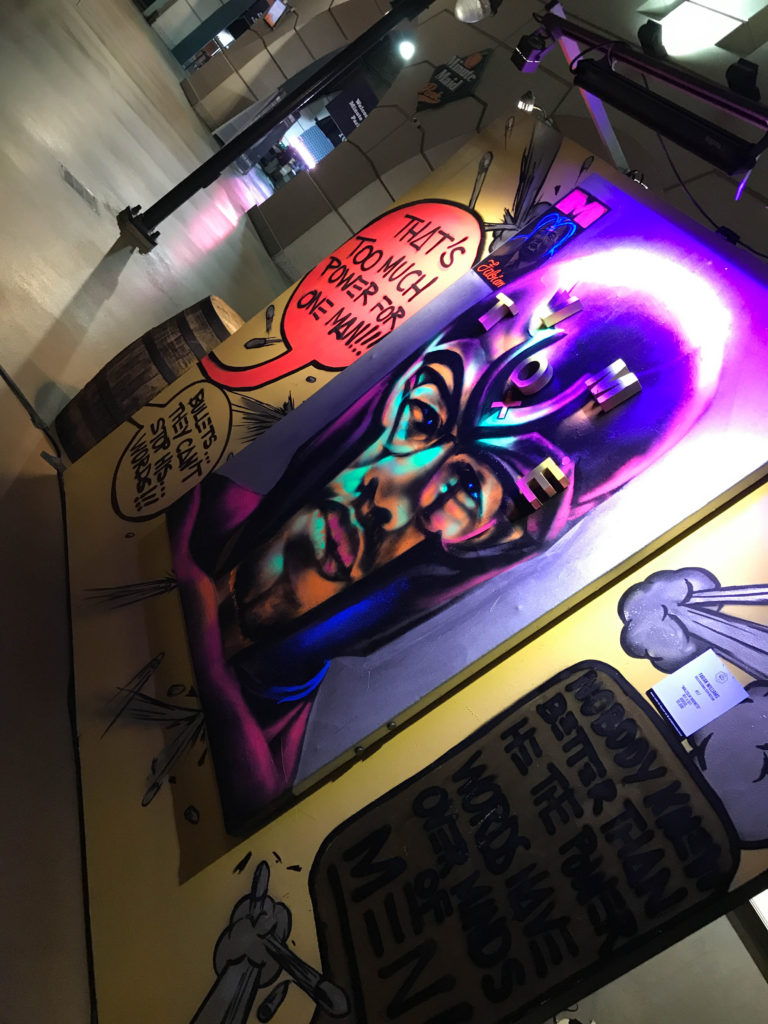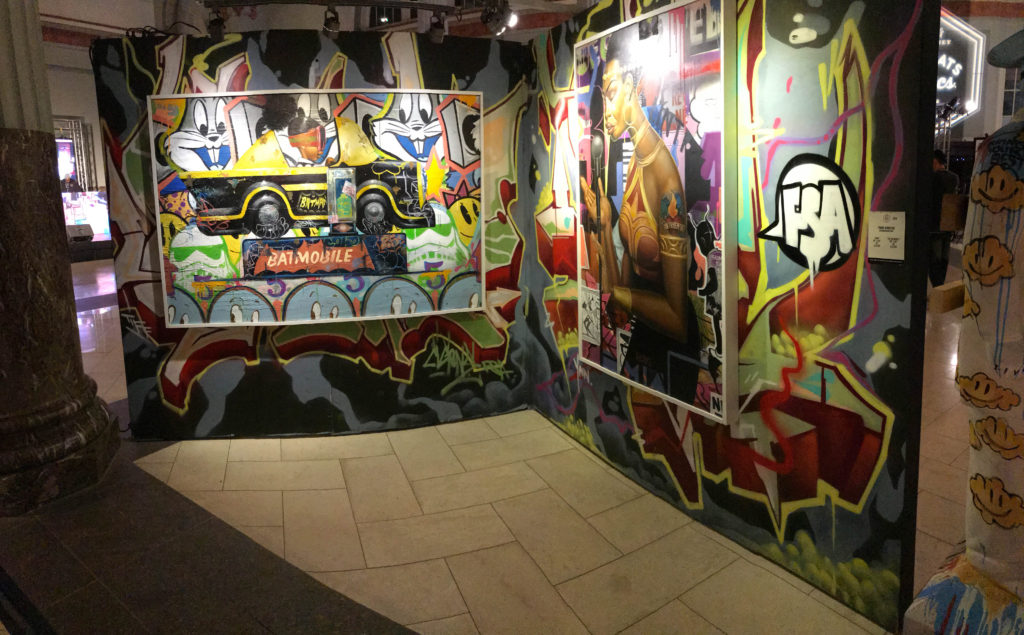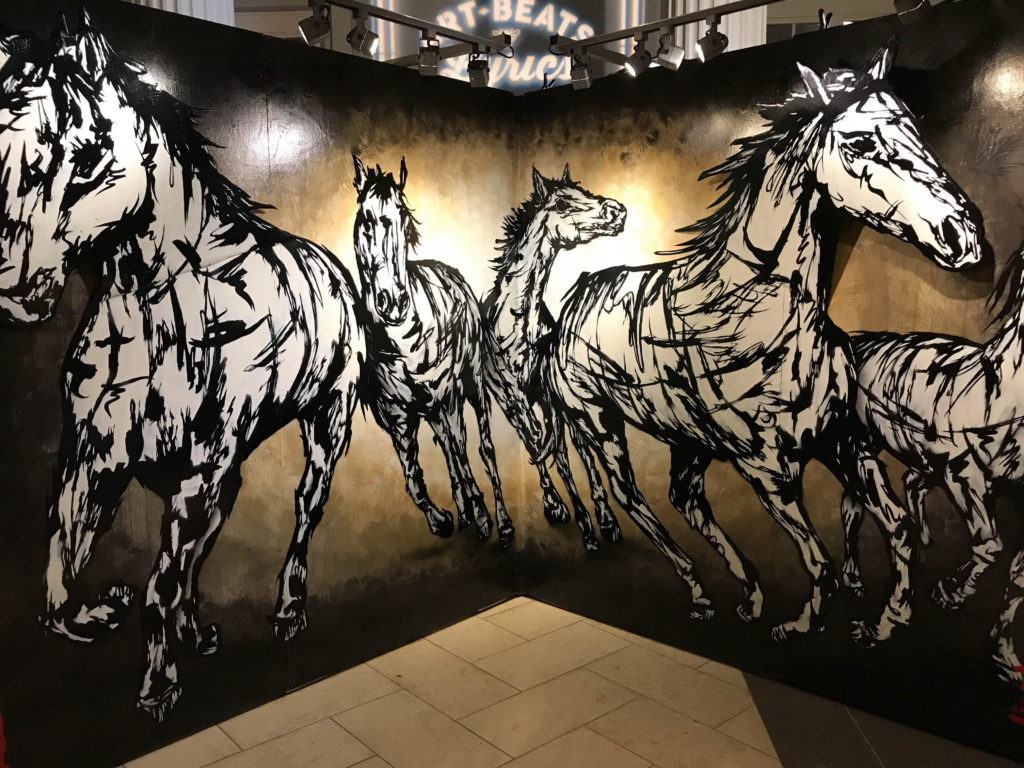 This wasn't just an art show, it was a fundraiser.  The money raised in the raffle was donated to the Angel by Nature foundation and Jack Daniels made a significant donation as well.  Our city is still in recovery from Hurricane Harvey, so this money will go a long way!  DJ Mr. Rogers and Trae the Truth have not only been raising money for relief efforts, they've been boots on the ground since the hurricane hit.  They were rescuing people in their personal vehicles, hosting donation rallies and consistently delivering supplies so I know that the funds raised on Friday night will be put to good use.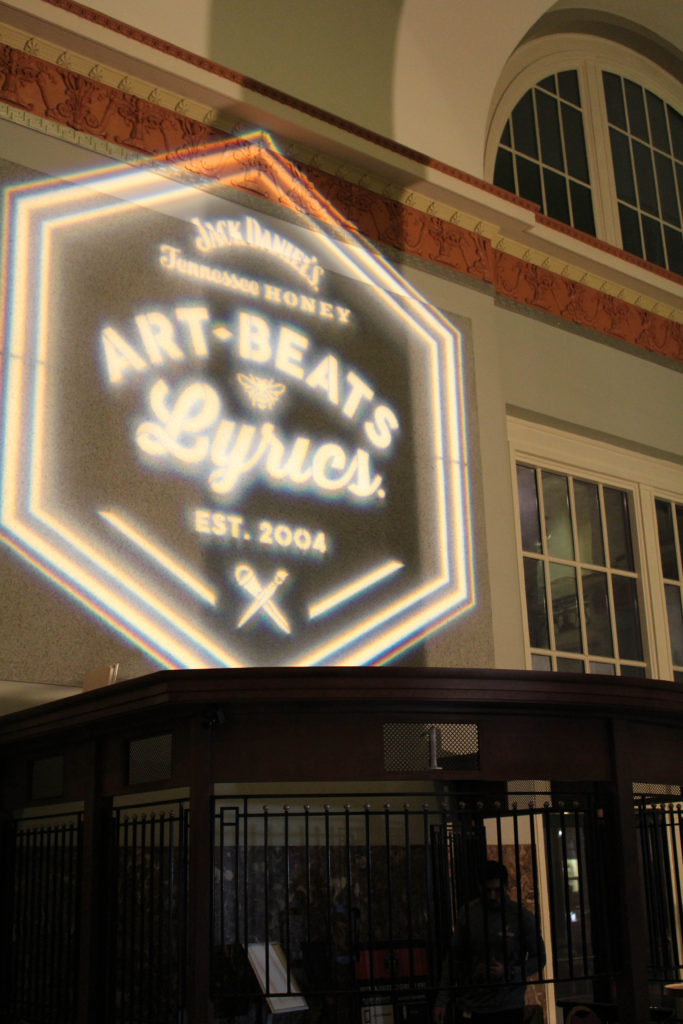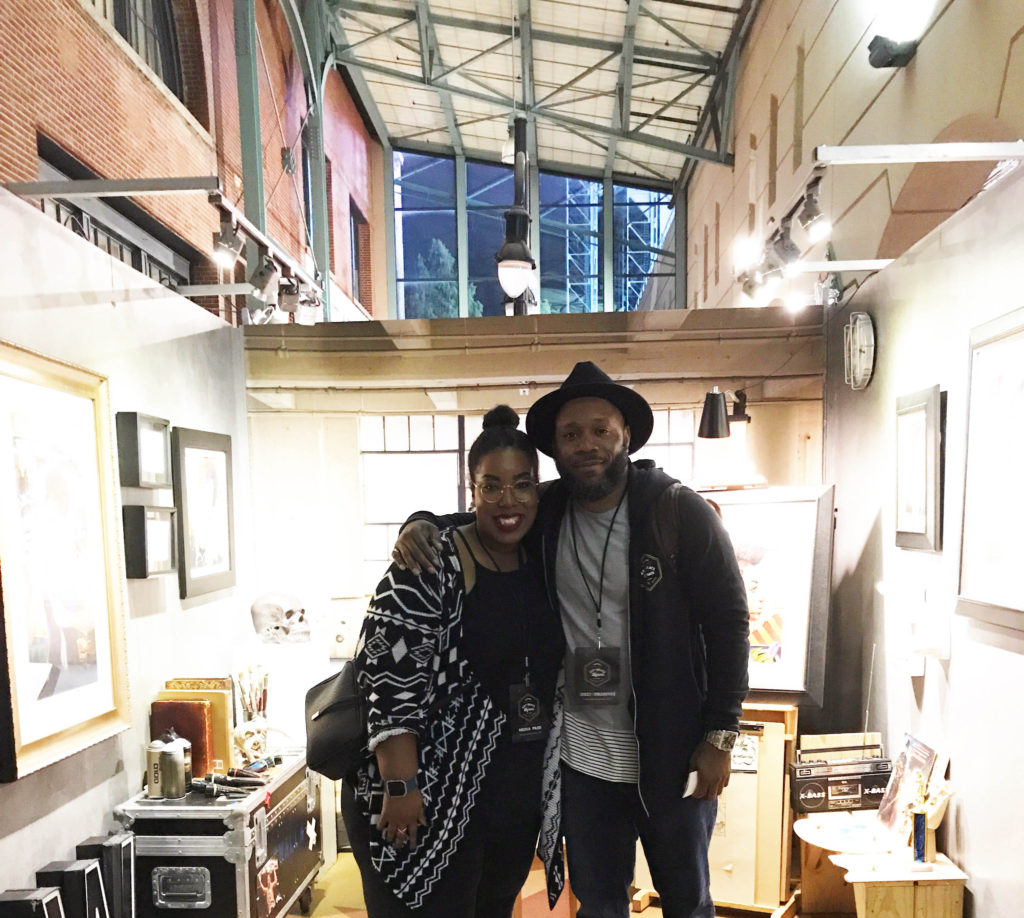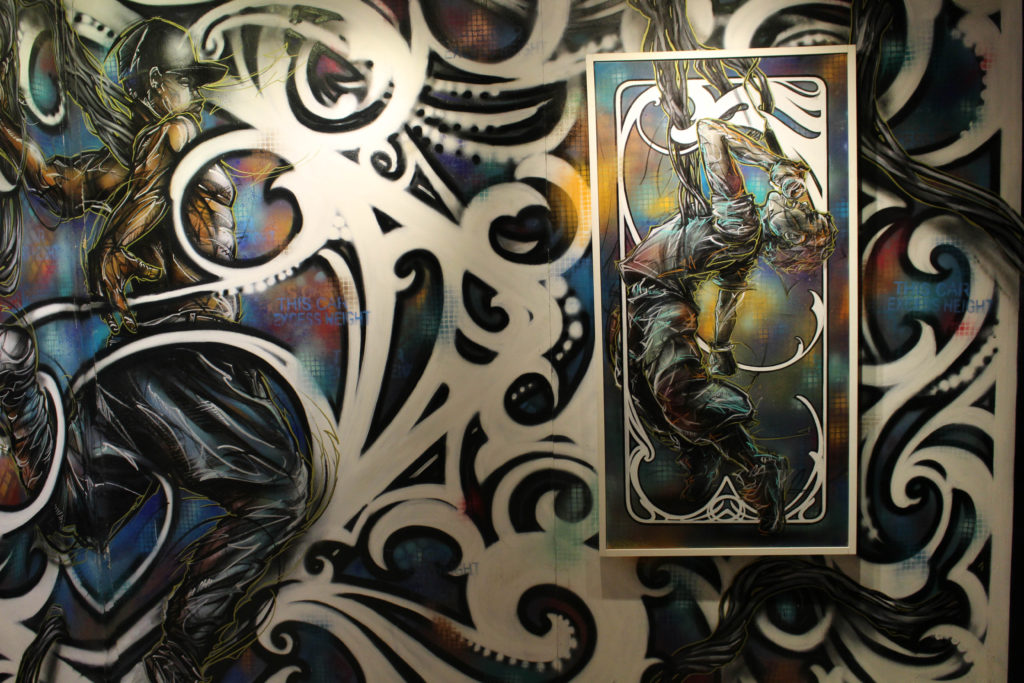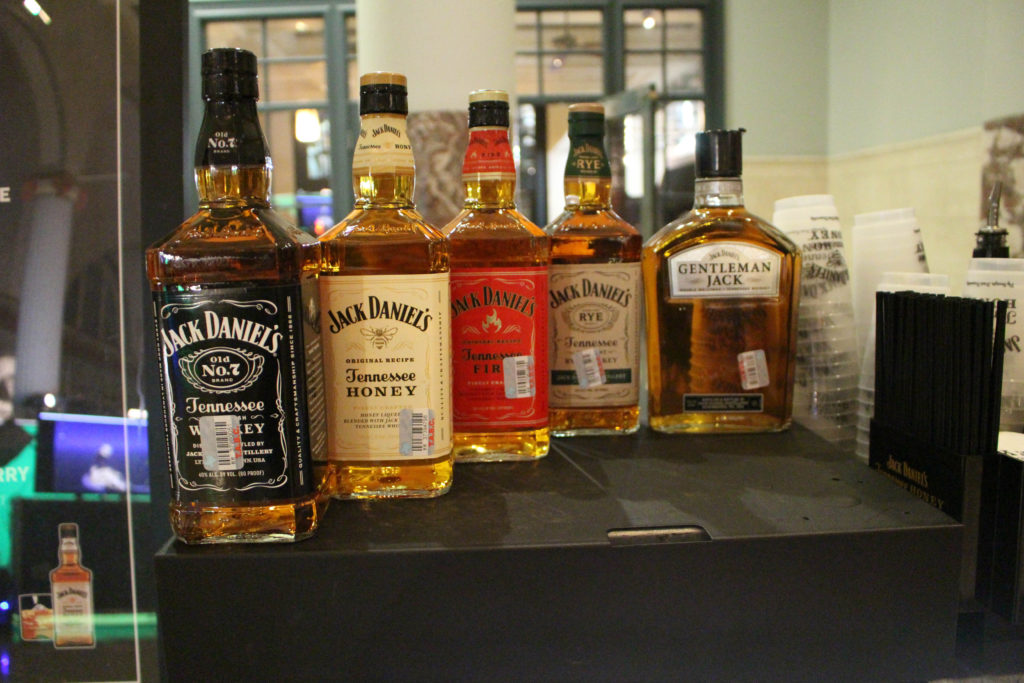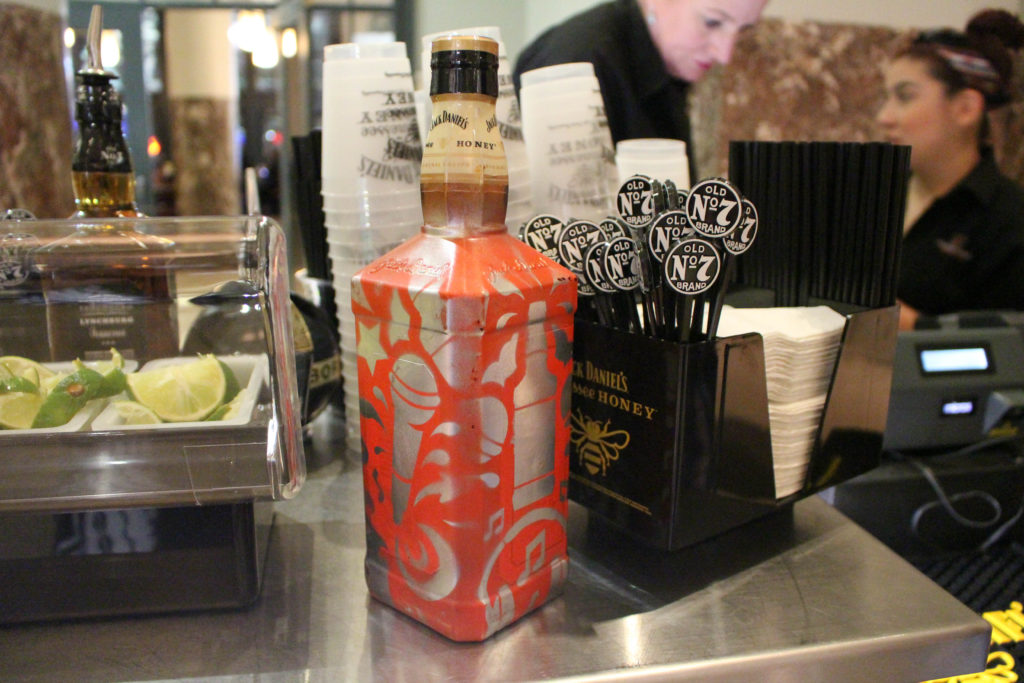 I'm a whiskey girl at heart so I got a bit excited when I found out that the event was presented by Jack Daniel's Tennessee Honey and they had a signature drink for the evening that was absolutely delicious!  I cannot remember what it was called, but it contained Honey Jack, simple syrup, lemon juice and red wine and was just the right amount of sweet.  I usually pair my Honey Jack with ginger ale, but I will definitely try to duplicate this drink recipe in the near future.  There was a full bar and everything, but I kept going back to the signature cocktail, which is the tell signs of a good drink!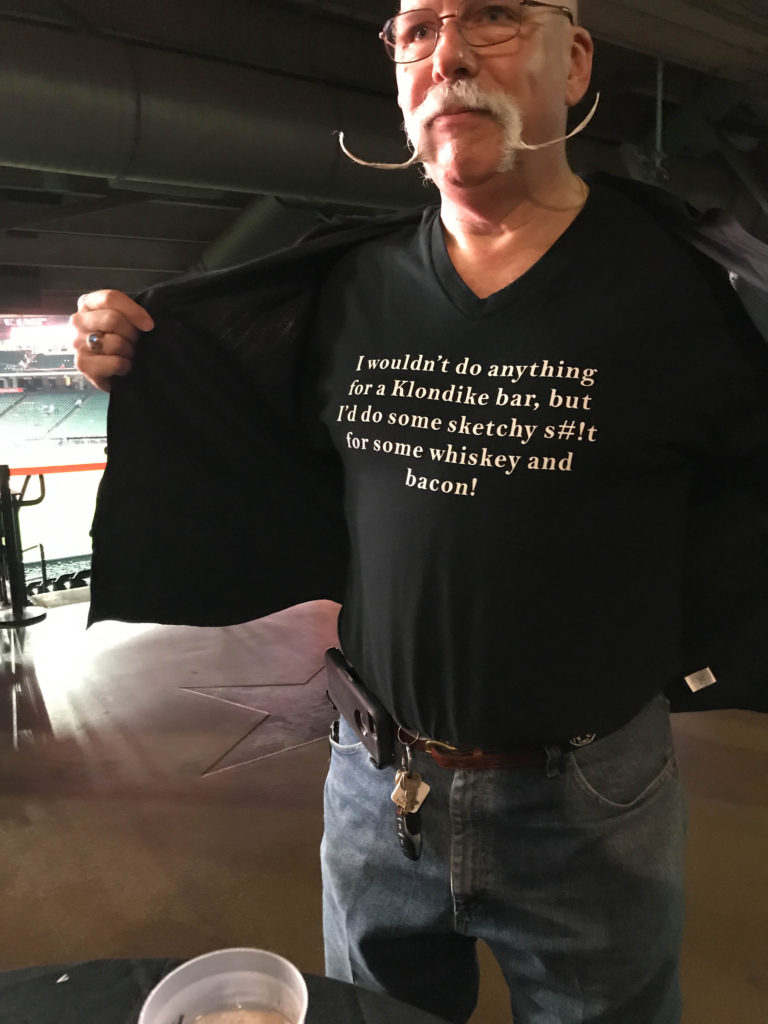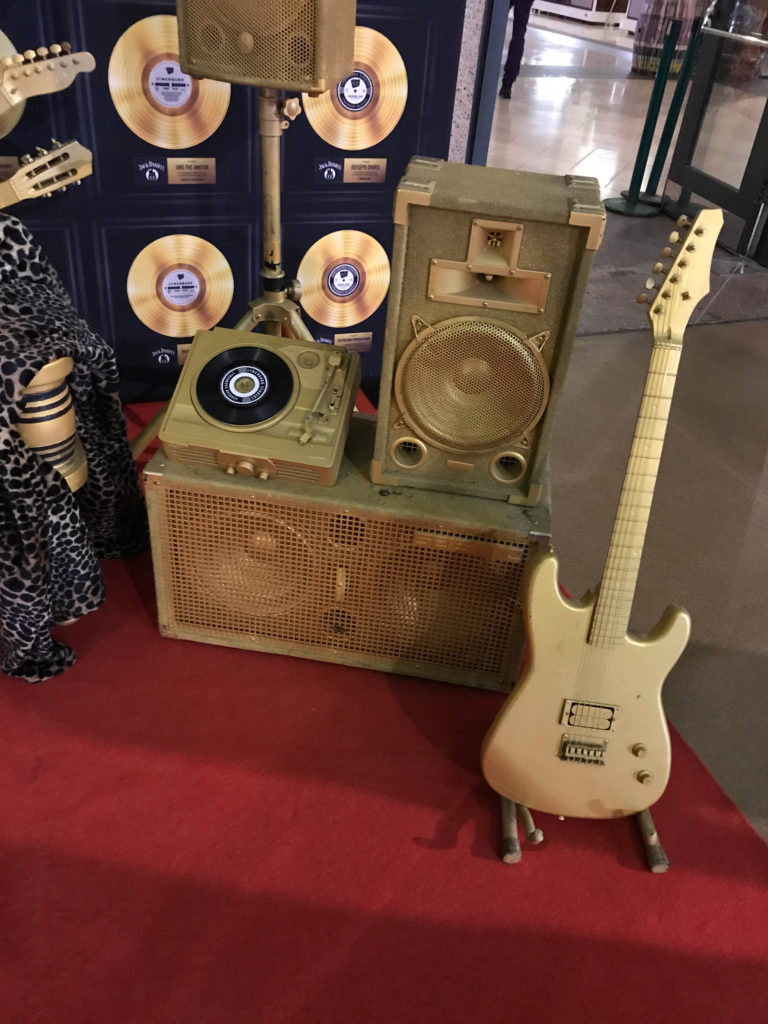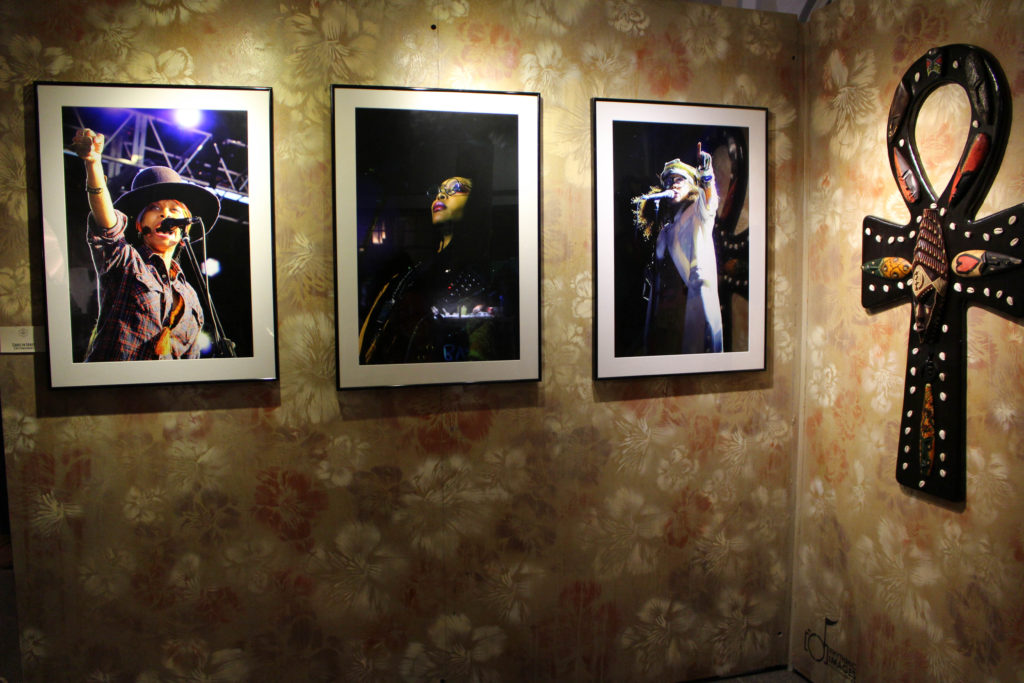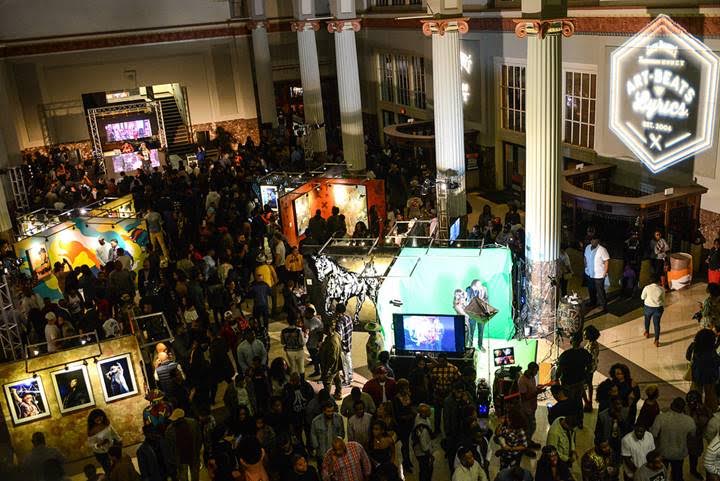 Friday might have been my first time at the AB+L show in Houston, but it definitely won't be my last time.  Have any of you been to one of the show's tour stops?  Comment below or tweet me and let me know your favorite part!