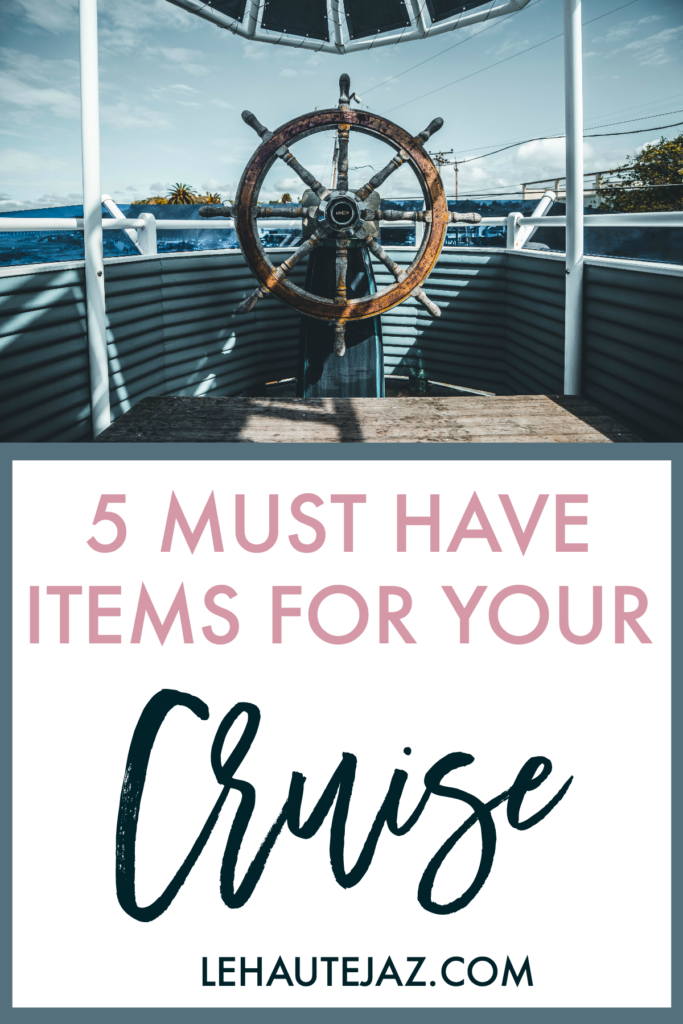 I leave for another cruise to Mexico next week and I'm so excited to be back on a boat.  One of my little cousins is turning 10 and he's never left the country so we decided what better way to celebrate that than to take him on a Carnival cruise.  This will be my first time on their Valor ship and from what I've read this one has a few features and activities the last ship I was on didn't have.  There's a Dr. Seuss area that I know Ty will have fun in, all of food you can eat and so many activities to do on the ship before we even dock in Mexico.
Now this isn't my first cruise, but it is for a few of the people in our group.  I feel like I've been answering all kinds of questions from them ranging from what type of luggage to bring to which restaurant has the best food, but the majority of them have been about what to pack.  I shared these tips with them, and decided to share them with you guys as well since they're great cruising tips in general.
Waterproof phone case – I recently bought this one from Amazon and plan on using it both on the boat and when we dock in Mexico while we're at the waterpark.  I know that I won't have service on the boat, but that won't stop me from snapping pictures and videos and I have to make sure that my phone stays safe.  The same goes for when I'm at the waterpark on land.  This case will keep my phone protected from sand and water.
Surge protector – I didn't realize how few electrical outlets were in a stateroom until my last cruise and I was so happy that I brought a power strip then.  In fact, I've taken that strip with me on every vacation since and I will continue to do so.  I bought this one on Amazon and I love that it has USB ports as well as the traditional sockets.  It's perfect for charging multiple devices at once and doesn't take up a lot of space.
5 must have items for a #cruise.
Click To Tweet
Bluetooth speaker – A phone speaker only gets so loud and sometimes a mini dance party is necessary while getting ready for dinner. These also come in handy when for iPad movie nights, especially if there are a few little ones in the room and you don't like the movie selection on the boat.  Just download a few movies (I'll definitely be downloading some from Netflix before we take off) and connect the speaker to the iPad and you're good to go!
Robe – I didn't bring one of these on my last cruise, but I'll definitely have one this time.  Whether it's for morning coffee on the balcony or for keeping your dress clean while you're getting dolled up for the Captain's dinner, a robe will come in handy.
Reusable Cup/Bottle – I brought my monogrammed Tervis with me on the last cruise and I plan on bringing one of my monogrammed Yetis with me on this cruise.  Yes, there are cups provided on board the boat, but they're pretty small and I prefer to have my mixed drinks in own cup.  And the more unique it is the better it is to bring. The last thing you want to do is accidentally grab someone else's cup or have someone accidentally grab yours.
Now of course, these are just a few things that are going to be in my luggage.  I will of course be packing swimsuits, clothes, sunscreen and a bottle of wine along with a few other things.  What do y'all usually bring when you go on cruises?  Comment below or tweet me and let me know!