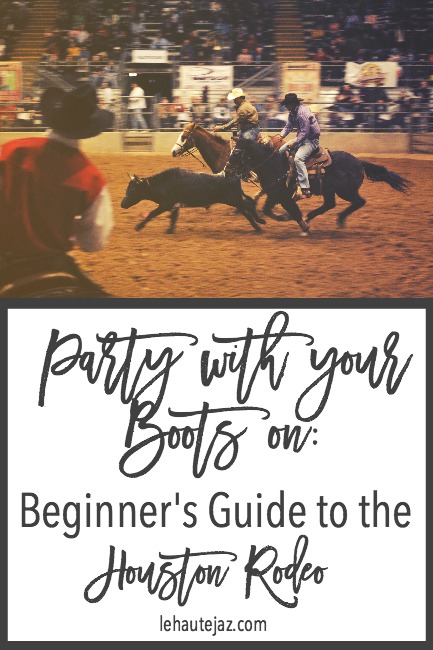 It's March and that means it's time for Rodeo Houston!  We're about a week into this year's rodeo season and I've come across a few people in town who have said that they've never been.  I'm always shocked when I hear that, especially from anyone who's lived here longer than a year because of how big the rodeo is and how long it is.
The Houston Livestock and Rodeo is a long standing tradition, dating all the way back to 1931 and is one of the largest live entertainment and livestock events in the world.  For 20 days the NRG Stadium area is packed with upwards of 70,000 people on a daily basis visiting fairgrounds, livestock arenas and the main rodeo show.  The Houston Livestock Show and Rodeo itself is a Section 501(c)(3) charity that benefits youth, supports education, and facilitates better agricultural practices through exhibitions and presentation, and we see the evidence of that support every day and night as we watch FFA and 4-H students out there busting their butts showing off their skills.
The rodeo kicks off with 'Go Texan Day', which typically falls on the Friday before the official livestock festivities start, but is smack dab in the middle of the cook-off.  There's a trail ride as well as a 5k and 10k run leading up to the big event.  It's been held at NRG Stadium since 2003 and the year event draws an average of 2.5 million people each year.
People come out for a few things, to shop in the arena (clothes, boots, knick knacks and even animals), have fun at the fair riding rides and playing carnival games and going to the show every night.  Oh, did I mention that there's a concert every night?  Yeah, 20 nights of concerts by some pretty big artists after mutton bustin', calf roping, barrel racing and bull riding competitions.  Artists like Elvis Presley, Willie Nelson, Reba, Mary J. Blige, Gladys Knight, Beyonce, Maroon 5, Bob Dylan, Kiss, George Strait, Kenny Chesney oh and Selena just to name a few.
All of this might seem a bit overwhelming to someone who's new to it, but here are a few tips from a seasoned veteran.
Buy your concert tickets early – The concert line-up is typically released in January and that's the time to pick out what shows you absolutely can't miss and buy them as soon as they go on sale.  Rodeo concert tickets are fairly cheap at face value, even the lower level seats are only $30, so it's easy to scoop those up early even if you end up reselling them.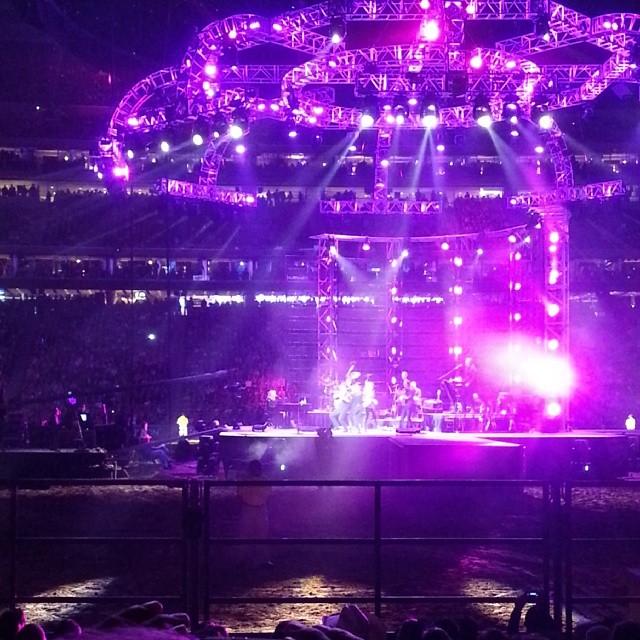 Buy the half-priced carnival tickets – These also go on sale pretty early and are sold until the end of the cook-off season.  Those fairground games and rides are not cheap to ride, so make your money stretch with the half-priced books.  They can be bought online, but there are tons of people selling them in person at various businesses and stores.
Park at a train station – Whether you pay $20 per car and park at Fannin South or you park somewhere close to where you live, it's so much easier to catch the Metro Light Rail to the rodeo.  The stadium has it's own stop and there's even a shuttle that the transportation committee has to cart you back and forth between the carnival area and the rail station.  Save your feet some pain, save money on an expensive cab/Uber from the area and save yourself the headache of navigating in that traffic and just catch the train in.
How to tackle #RodeoHouston like a pro.
Click To Tweet
Wear comfortable shoes – Now's not the time to break in the brand new boots you just bought to stunt.  It doesn't matter if you're there just for the concert or if you plan to walk around the carnival for a bit, you will be doing a lot of walking.  I typically stick to flats like TOMS and sneakers that way my feet are covered and protected, and they're more comfortable for me to walk in for long periods of time.  That entrance/exit ramp on the side of NRG is no joke, and should not be tackled in heels or brand new boots.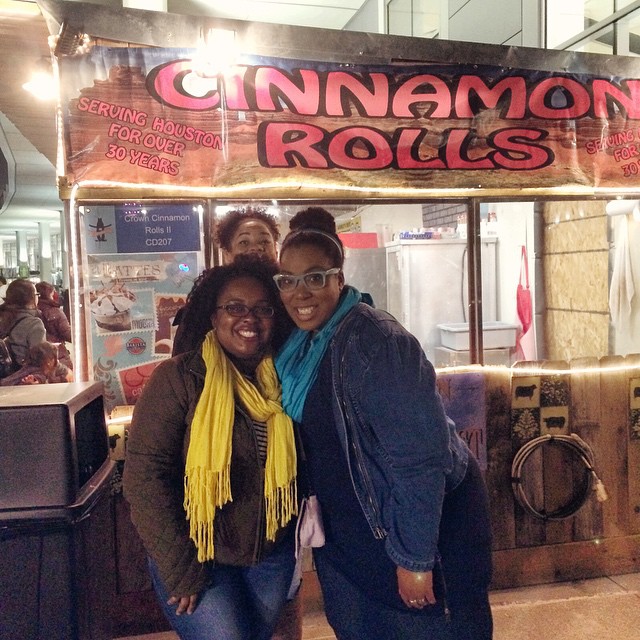 Come prepared to spend money on food and drinks – You know all of that money you saved on carnival tickets and parking?  Well you're going to spend it on food and drinks at the show.  Beers start at $8 and a corndog can run you $12…oh, and you can't bring food that was bought at the carnival inside the stadium if/when you do go in for a concert.
All in all, rodeo season is something most, if not all Houstonians look forward to every year.  It's always fun and so many memories are created year after year.  Please, do yourself a favor and pop by NRG Stadium and check out what the fuss  is all about.  It's totally worth it!  Oh, and feel free to comment below or tweet me your favorite rodeo memory!