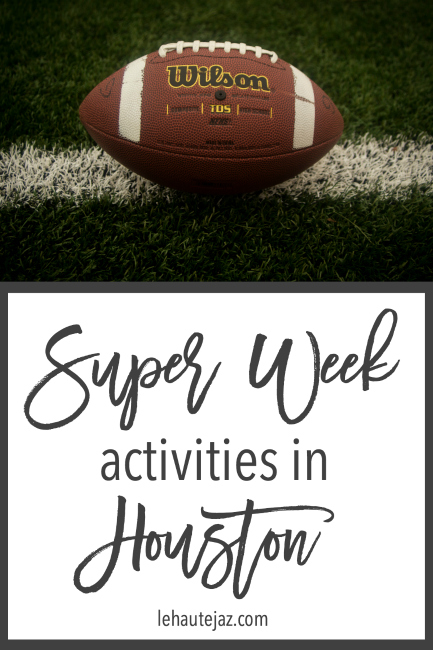 I'm actually leaving the city today, but I wanted to share a few of the things you'll be able to get into if you're in town for the Super Bowl.  There's supposed to be another half million people in the great city of Houston over the course of this week and everyone wasn't able to get a ticket to the big game.  So here's a list of free or cheap things you can do if you don't find yourself at NRG Parkway on Sunday.
Super Bowl Live – This is a free, multi-day event that's being held at Discovery Green.  It's nine days of concerts, virtual reality rides, food trucks and more!  It's all family friendly too!
Game City Showcase – This is another free, multi-day event encouraging people to get out, explore the city, local retailers and great restaurants.  This one will be in a different spot between downtown, midtown and EaDo so check out their website for more details.
Anheuser-Busch Houston Brewery – You know those Clydesdale horses that are in every Budweiser Super Bowl commercial, well we'll have them at our local brewery this week for viewings, photo ops and even a parade!  The tour might be free, but you'll have to pay for the photos.
Midtown Super Weekend Block Party – It's free concert series for everyone to enjoy on Feb. 2nd.  There's going to be plenty of food and beverages available at Rico's Morning + Noon + Night, and they're even going to have a huge beer pong set up.  Go and flex those muscles you haven't used since undergrad.
These are just a few of the events that will be put on this Super Week, and I hope that those who are coming to Houston for the big game go out and enjoy themselves responsibly.